Established in Finland in 1909, Koskisen is a forerunner in the sawn timber and panel industry. Roughly 900 Koskisen employees make an annual turnover of close to EUR 318 million (2022).
Our production facilities in Kärkölä, southern Finland, include a sawmill, planing mill, plywood mill and the only chipboard mill in Finland. Our thin veneer plywood unit is located in Hirvensalmi, southeast Finland. We also have Kore unit, which is part of the Panel Industry, located in Poland.
Sights set on a carbon-neutral world
One of our key tasks is to partner with forest owners to ensure that forests are utilised sustainably. We process Finnish birch, spruce and pine into products for construction, transport vehicles, furniture, joinery products and packaging that will serve as carbon sinks for decades to come. Almost 100% of our wood raw material is converted into products, with close to zero waste.
Check out our responsibility themes and reports on our responsibility page.
A strong company
We work to increase the well-being of our local community by being the best employer in our industry and region. We are a Finnish family-owned company with proud roots going back more than a century, providing us with a solid foundation for future growth. To us, working at Koskisen means co-operation, courage and creativity.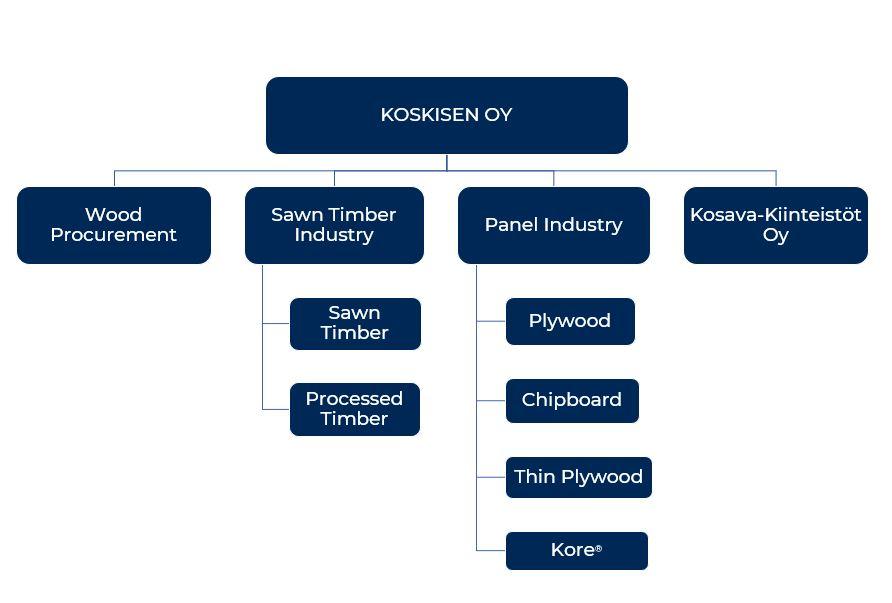 Partnering with our customer
Our aim is to surpass our customers' expectations every time.
Our goal is uncompromising quality in our products, services and operations. We tailor products to meet the needs of our customers.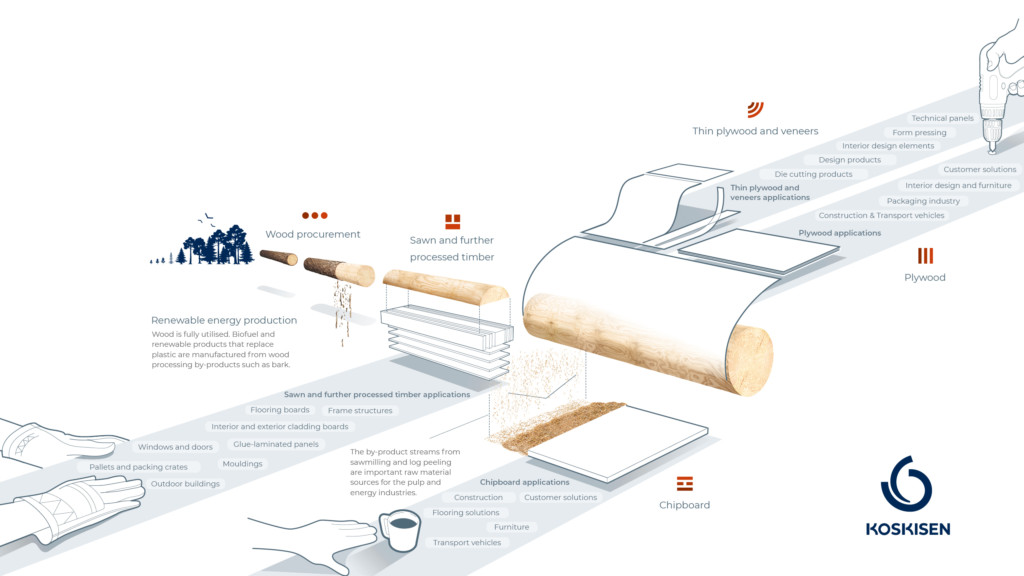 Vision
We create quality that is valued worldwide and which we are proud to stand behind.
We help the customer succeed better than ever.
We ensure the sustainability of our products and operations from the forest to the end user. We do it better than anyone.
We are the most agile and creative company in the sawmill and panel industry.