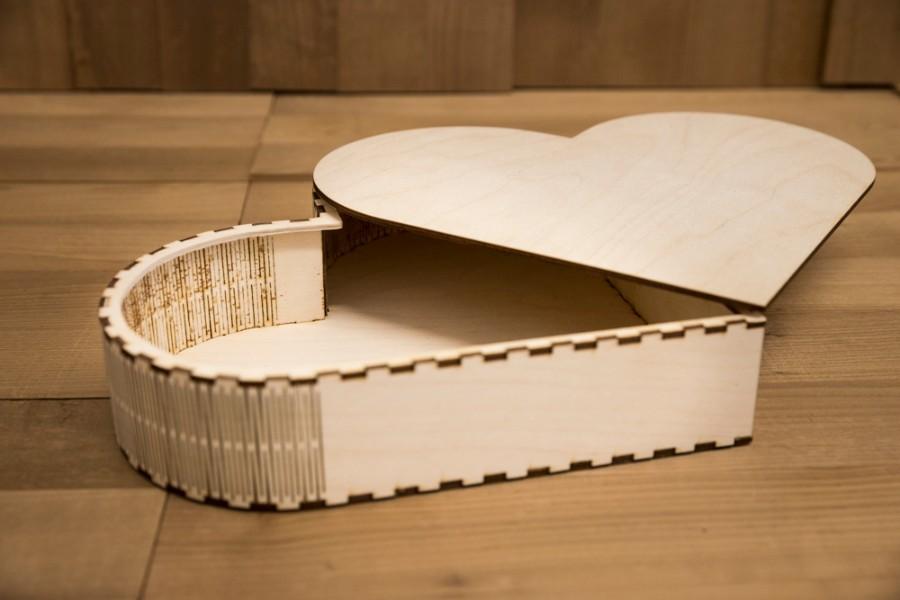 Koskisen's thin veneer plywood takes many shapes in Juho Valkila's skilled hands
Carpenter Juho Valkila has been making products from thin veneer plywood for consumers and corporate customers for more than two decades now. Valkila's product range covers just about anything that can be made of thin veneer plywood or carved into wood: business cards, cake decorations, wood-engraved photographs, wine boxes, photo boards, wall and desk calendars and even personalised binders.
"This is very versatile use of plywood – the possibilities are limited only by the imagination," says Valkila from his workshop in Kyrökoski. "Not even I can remember all of the products I have made."
In a handcrafted product, quality is everything
Most of Valkila's clients are corporate customers, and his product ideas are often sparked by their requests. Valkila says Koskisen's thin veneer plywood has proved to be the best raw material for his products, in which quality is very important.
"Koskisen's plywood is highly bendable and durable, with a fine surface," he says. "With wooden business cards, for example, it is quality that you compete with, not price," he explains.
In Valkila's woodworking shop, the products are made initially using modern machining methods, but the millimetre-precise, silky-smooth finish of the final product is handcrafted in the carpenter's skilled hands.
Familiar from TV, social media and climate conference
Valkila's products may be familiar to fans of a Finnish suspense series without them even realising it. Namely, the wooden door keys for the Finnish series Hotel Swan were supplied by the Valkila workshop, and they can be spotted throughout the show – at the hotel's reception desk and being used by the guests.
As an active user of social media, Valkila regularly publishes photos of his products. Finnish craftsmanship and Valkila's enthusiasm for his work have inspired many. One of his LinkedIn posts of a wooden binder quickly garnered tens of thousands of views.
Valkila's products have been delivered around the world from his workshop in Kyrökoski. For example, Karme Consulting, which took part in the climate conference held in Glasgow at the end of 2021, used wooden business cards made by Valkila that undoubtedly left a lasting impression on anyone who received one.