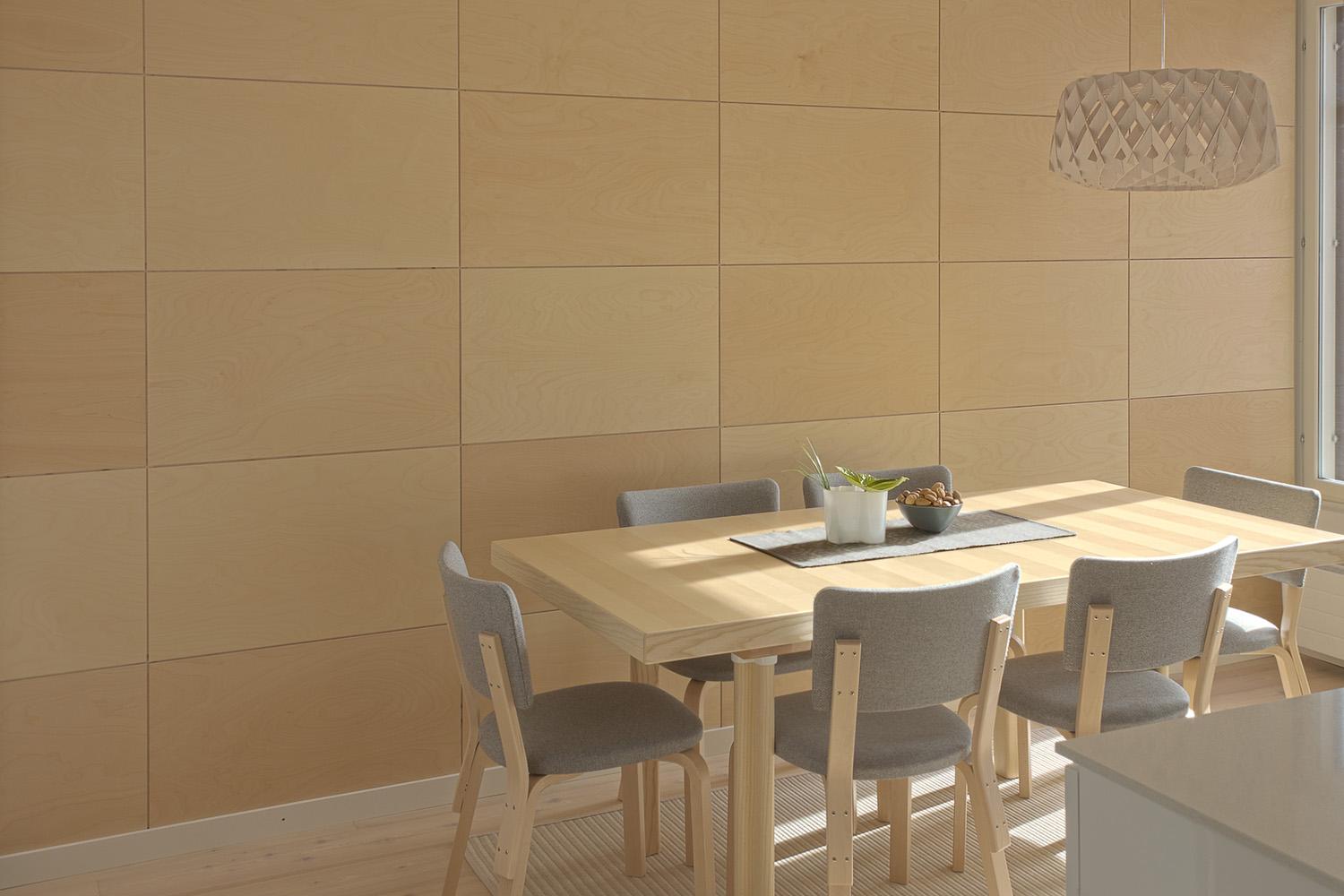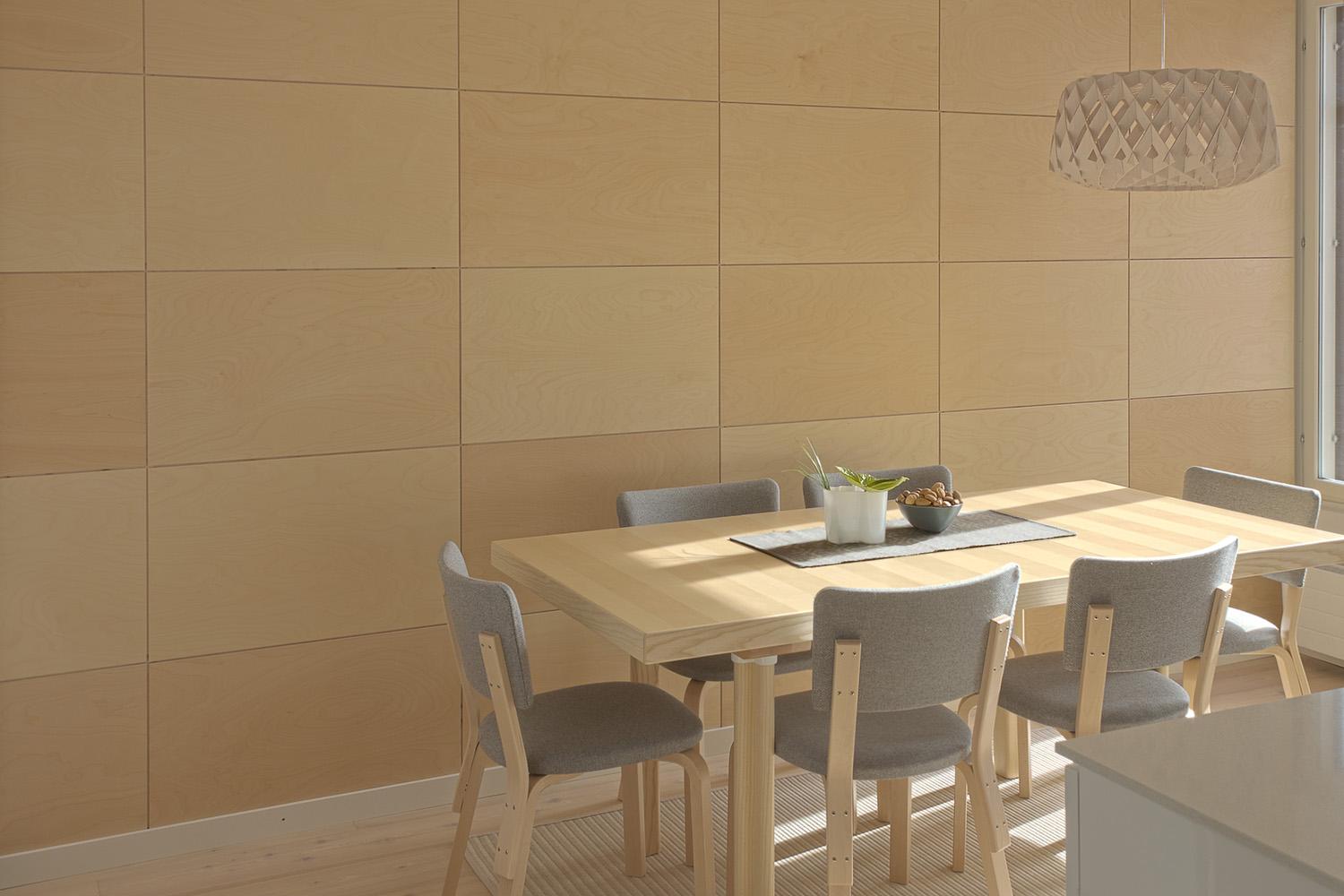 Arkki panel dekoracyjny ze sklejki
Arkki to gotowy do montażu panel ze sklejki przeznaczony do wnętrz, wyprodukowany w Finlandii, który pomoże Ci zrealizować nawet najśmielsze pomysły.
We manufacture Arkki decorative panels from Finnish birch plywood. A genuine wood surface is an elegant interior material, which gives the space a natural feel. Every Arkki panel is a unique piece shaped by Mother Nature.
Panele Arkki są gotowe do montażu – można łatwo konstruować rozległe drewniane powierzchnie lub mniejsze elementy wnętrza. Panele te pasują zarówno do nowoczesnego, jak i tradycyjnego stylu wnętrza. Dostępne są wersje wykończenia białym lakierem, bezbarwnym lakierem oraz wersja niepowlekana, która umożliwi Ci samodzielne woskowanie, malowanie lub lakierowanie powierzchni według uznania.
Panele ze sklejki przeznaczone do wnętrz to łatwy sposób na wyeksponowanie ściany lub sufitu i zmianę wyglądu przestrzeni. Panele można ułożyć tak, by ich złączenia znajdowały się w jednej linii, lub można układać je naprzemiennie, pionowo albo poziomo. Arkki zaprojektowano do użytku w pomieszczeniach, w suchych warunkach
Arkki to panele do wnętrz łączone na pióro i wpust, cięte na wymiar. Łatwe w montażu przy użyciu zwykłych, ręcznych narzędzi. Konstrukcja na pióro i wpust wzdłuż całej długości sprawia, usprawnia i ułatwia układanie. Czteromilimetrowe łączenia między panelami nadają wygląd wykończonej powierzchni. Przy projektowaniu kształtu pióro/wpust wzięto pod uwagę naturalną tendencję drewna do poszerzania się i kurczenia, co oznacza, że podczas montażu nie ma potrzeby stosowania szczególnych zabiegów.
Informacje dotyczące sklejki do wnętrz Arkki
Wymiary: 732 mm x 454 mm
Grubość: 12 mm
Zestaw: 5 paneli ze sklejki = 1,66 m2
Zastosowania sklejki do wnętrz Arkki
wykończenia wnętrz
sufity
przepierzenia
elementy wnętrz przypominające malowidła, jak zagłówki