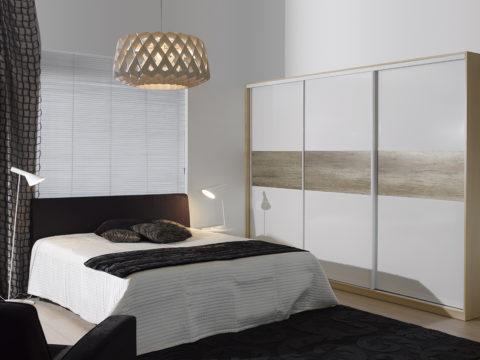 Interior design choices impact the environment and indoor air
The most environmentally friendly choices in terms of interior design materials, furniture and other interior design solutions are those that remain in use for as long as possible. Wisely selected products are aesthetically pleasing to the users and are fit for purpose in all respects.
"The choices made must have a long life-span, and be possible to maintain and recycle," says interior architect Annaleena Lahtinen.
Lahtinen is a senior lecturer for the degree programme in design at the Metropolia University of Applied Sciences and teaches spatial design to interior architecture students.
"Trends come and go, but good design stands the test of time"
According to Lahtinen, interior design is often associated with trends. Certain colours, materials or shapes of furniture are exceptionally trendy at a particular time. Good interior design is, however, not only functional but also aesthetically sustainable.
"Instead of trends, we focus more on architecturally sustainable solutions: they have to be aesthetically, functionally and structurally durable. When it comes to teaching, we do not react to trends practically at all, but no one following the sector can avoid being aware of them," Lahtinen explains.
"Trends come and go, but good design stands the test of time. Environmental awareness is currently a trend but also a more lasting phenomenon. It is great that more and more people are increasingly aware of the environment," Lahtinen adds.
In Lahtinen's view, students of spatial design are well-informed in environmental matters, and through the studies, at the latest, environmental issues become a core value for them.
Choice of materials can have environmental impacts
When choosing products, Lahtinen encourages people to consider what kind raw materials have been used to make it, where the product is made and the distance it travels to Finland. Environmentally friendly solutions are often produced nearby. They have also been tested and certified.
"Indoor air quality requirements vary from one country to another. There are also different environmental classifications in place in Finland, also for indoor air quality. Products with M1 emission classification guarantee clean indoor air, but choosing natural materials is often an even better option. Untreated natural stone, bricks, ceramic tiles, glass, wood and metal do not require M1 classification," Lahtinen explains.
Wood stands its ground as construction and interior design material
"Wood has always been a popular material in private house construction, but nowadays blocks of flats and public buildings are increasingly being built of wood," Lahtinen points out.
She mentions environmental awareness and the need to adapt building codes to today's requirements as reasons for increased building with wood.
"Many facts favour the use of wood: it is a renewable material, it is easily and often domestically available, its mechanical processing causes little emissions and wood sequesters carbon dioxide. Wood is easy to work on, but it is also very strong in relation to its weight. Furthermore, wood can be easily recycled," Lahtinen adds.
Wood has also made its way indoors. According to Lahtinen, colours divide opinions, but most people like wood as a material: it creates a pleasant and natural feel. Wood also improves acoustics, helping to create a calm space.