Juha Vanhainen started as the Chairman of the Board of Koskitukki Oy, the parent company that guides the operations of the Koskisen Group, on 1 December 2020. Vanhainen replaces Markku Pohjola, who was appointed as the Chairman of the Board in 2014 and who has stepped down from his role on the board.
"I have served as the Chairman of the Board for six years now and this is a great time to pass the torch," Markku Pohjola says.
"The company has undergone significant changes in the past few years. Less profitable operations have been eliminated and, by focusing on our core business areas, or sawmill and panel industries, we have laid the foundation for improved competitiveness and profitability. The outlook is promising, not least thanks to the new investment project launched to modernise the sawmill industry. I'm happy to step down and to hand over the reins to Juha Vanhainen's capable hands. I would like to thank everyone I've had the pleasure of working with and wish you all a successful future."
The new Chairman Juha Vanhainen was appointed as a member of the board of Koskitukki Oy in April 2020.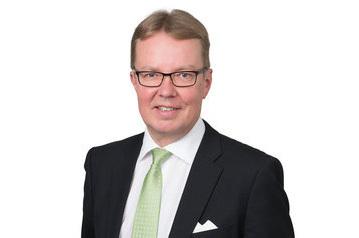 Vanhainen has considerable experience serving on the boards of several companies, and he is currently a member of the boards of Ponsse Oyj and Wihuri Group. His previous Board experience includes serving as Chairman of the boards of Ekokem Oy and the Finnish Forest Industries Federation and as Vice Chairman of Pohjolan Voima Oy's Board of Directors.
"Koskisen is a traditional, international wood products expert with a good reputation and a solid brand. I'm feeling confident stepping into Markku's shoes following his successful term as the Chairman of the Board. The company has strengthened its financial position significantly in the past few years and it continues to follow the strategic plan. One of the board's short-term objectives is to continue, together with the management team, the preparation and implementation of a large-scale investment project, which will be essential to the sawmill industry and the company-wide strategy."
With the new appointment, the board of Koskitukki Oy now consists of five members. The Chairman of the Board is Juha Vanhainen, and the other board members are Hanna Sievinen and Kalle Reponen, as well as owners Eva Wathén and Kari Koskinen.