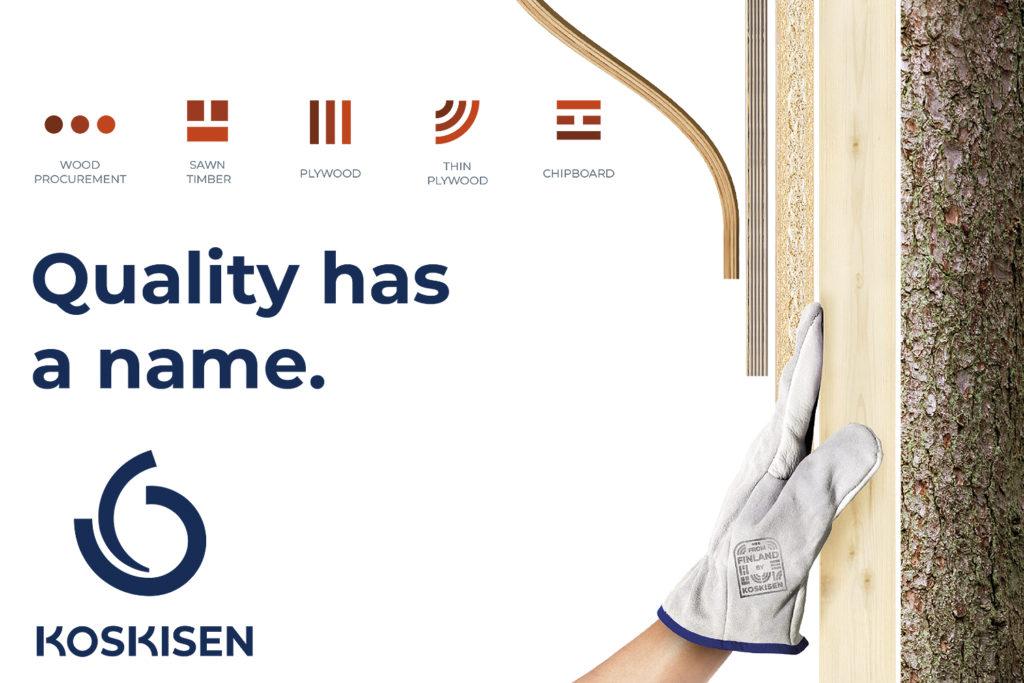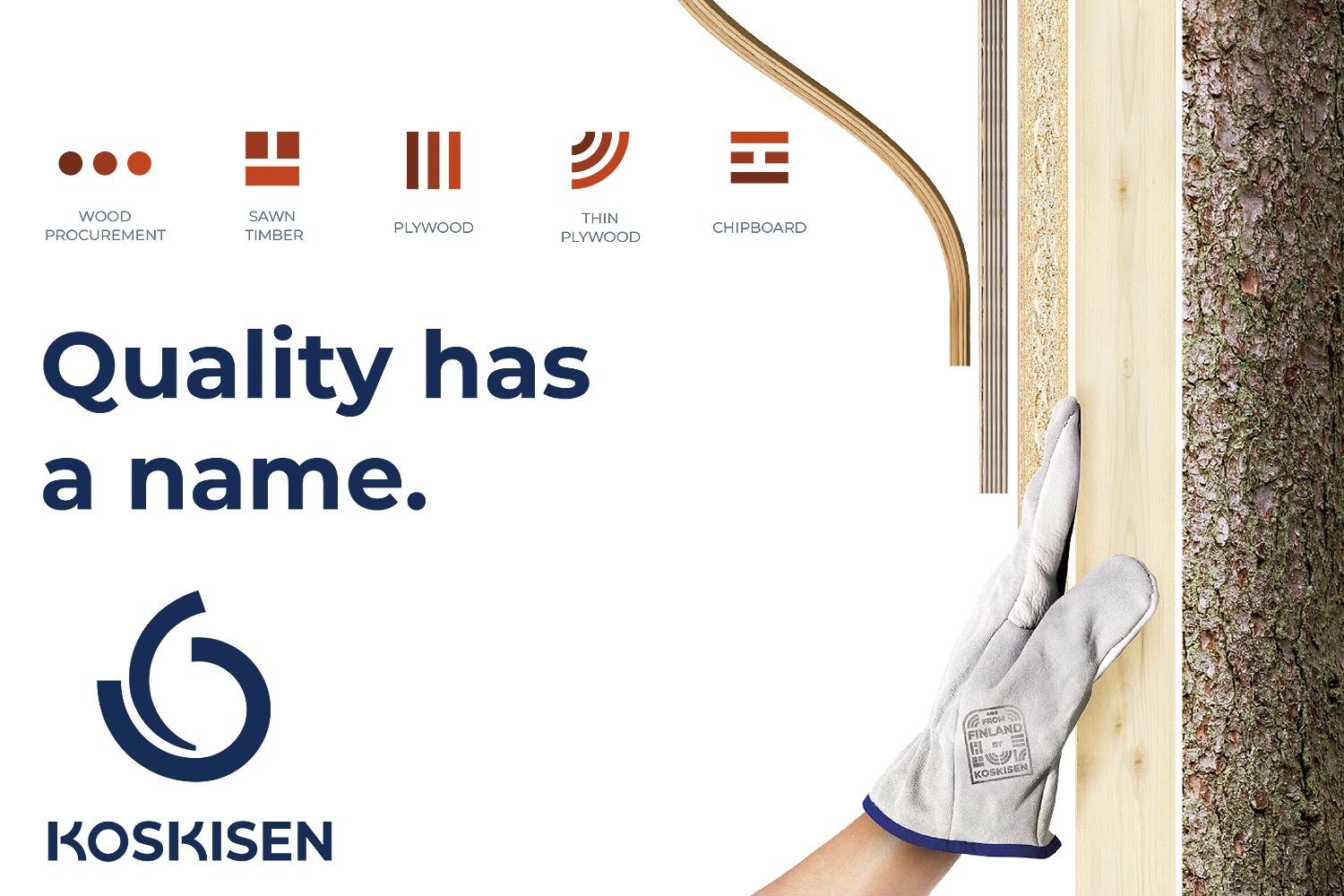 In recent years, Koskisen wood processing company has streamlined its operations, focusing on its core businesses: wood procurement, sawmilling and plywood and chipboard manufacture. Over the past year, the company has been working on an update of its strategy, which also gives Koskisen a new visual identity.
The new visual identity means that all of the company's operations will be carried out under the name Koskisen, and Koskitukki Wood Procurement will be renamed Koskisen Wood Procurement.
The new strategy leans on quality and responsibility
The new strategy's cornerstones are developing operations and products to make them even more high-quality and customer-driven, clarifying the company's structures and operating in a transparent, responsible manner.
Demand for Koskisen customer-driven service and high-quality wood products is increasing worldwide. Products made from wood have a long life cycle, and they sequester carbon for decades, or even centuries.
"The wood products industry in itself is Finland's fourth largest source of export revenue. We create local economic well-being as one of the largest companies in the Päijät-Häme region. As the wood products industry almost entirely uses Finnish raw material, labour and subcontractors, its leverage on the national economy is significant, considering the multiplier effects," stresses Managing Director Jukka Pahta.
"Achieving ambitious climate goals requires increasing the use of wood in a number of sectors, such as housing and infrastructure construction. Growth based on the sustainable use of wood will be the main theme during the strategy period. We are preparing for this growth by, among other things, the significant investment in Järvelä that we disclosed in summer," Pahta continues.
The new identity crystallises the strategy
Koskisen will adopt a completely new corporate logo and visual identity. The new identity will be introduced over the next few months in both internal and external communications, on the website, in the materials and in Koskisen's locations.
"We are taking a bold step into the future, sporting a modern look. The new logo shows elements of the various steps of wood processing, our raw material – the log – and also our Finnish origins and responsibility," says Director of HR and Communications, Minna Luomalahti.
The new identity makes it easy to see that a good corporate image is compelling, professional and engaging – just like Koskisen employees.
Additional information:
Jukka Pahta, Managing Director, tel. +358 50 389 4499, jukka.pahta@koskisen.com
Minna Luomalahti, Director of HR and Communications, tel. +358 40 553 4332, minna.luomalahti@koskisen.com
The sawmill and panel industry leader Koskisen is a Finnish family-owned company. With more than 900 employees, Koskisen realises a turnover of EUR 270 million, processing Finnish wood into sustainable wood products. Koskisen's products are shipped to quality-conscious customers around the world.
For us at Koskisen, responsibility means working to increase the well-being of the environment, society and people.