The development of quality management in Koskisen's Panel Industry started in early 2020. In 2020, the scattered quality and process data collected from production was brought together on a single platform where it is visualised in an easy-to-understand format and is more readily available.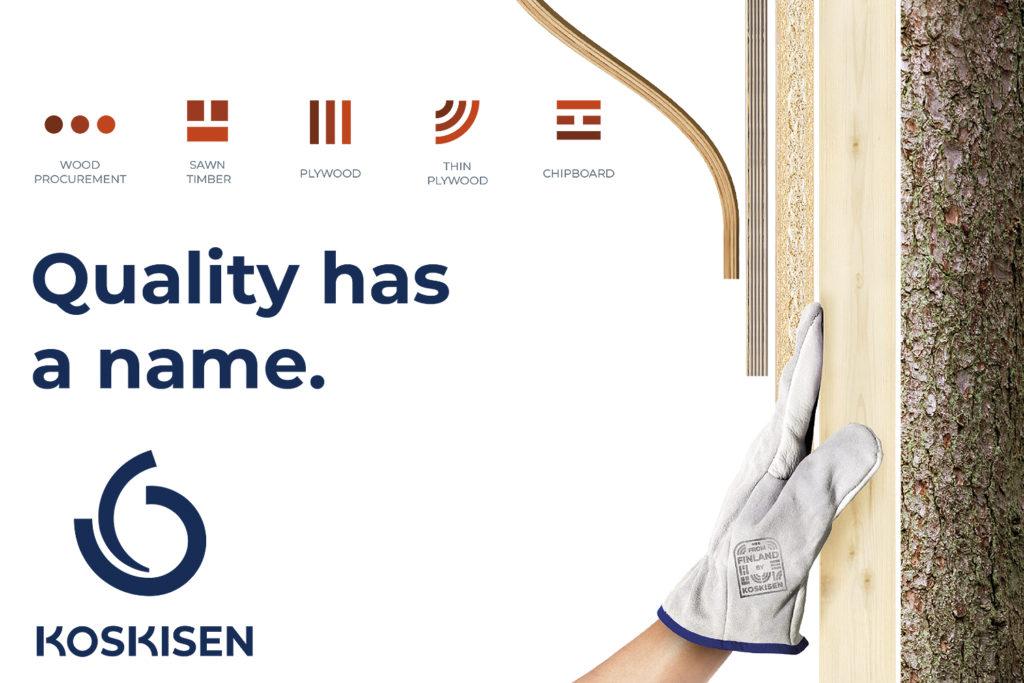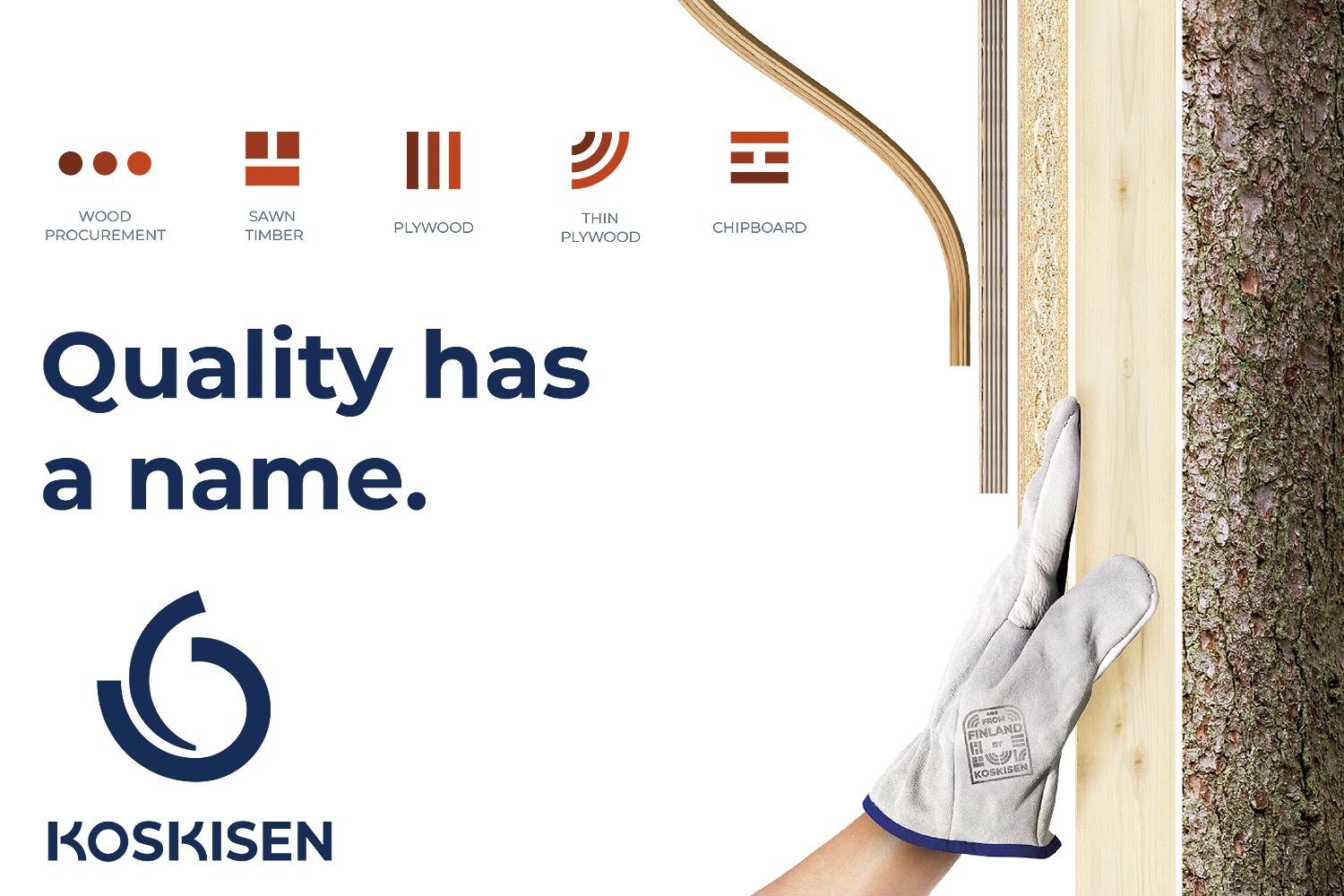 Centralised data is more manageable
Previously, the problem with quality management was that the data was scattered across several locations. The huge amounts of data generated also meant that there was an oversupply of data. This made it difficult to find relevant information when it was needed. The objective of developing Koskisen's quality reporting is to improve quality management and quality assurance through digitalisation.
Efficient improvement of quality requires measuring, reporting and responding in as close to real time as possible. This is an area where Koskisen was extremely successful during the year. Quality management was given an excellent grade in the external audit report and Quality Specialist Santtu Eilamo was awarded with a special mention.
More than product quality
"Quality is often understood as being the same as product quality, which it is not, although product quality is an important aspect of it. What matters most, however, is the overall quality of operations: for example, the way we serve customers, whether our response times are short enough, how we respond, how we process complaints and how we learn from our mistakes," says Tom-Peter Helenius, Director of Koskisen's Panel Industry.
Smart people learn from their mistakes
"The objective of developing quality management has been a more systematic approach to monitoring the ability of the process to produce quality and the related risk management; the right information must be available in the right place at the right time," Santtu Eilamo says.
"Quality indicators are used to highlight the importance of quality and generate data to support decision-making in activities aimed at preventing quality defects, and to manage quality costs and verify that things are developing in the right direction," Eilamo continues.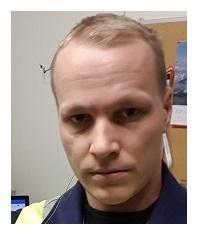 Helenius also considers it important for the organisation to learn from its mistakes. Quality, customers and the environment require that the company and its networks develop continuously.
"We are learning as an organisation, collectively and individually, also with our co-operation partners. We are building a network where it is safe to share things and a supply chain where even difficult issues can be discussed. All development efforts are based on facts, not on past history. It is better to look forward, even though history is important," Helenius says.
Helenius wishes to build processes based on a leaner approach that involves eliminating waste and increasing value for internal and external customers.
"We can work together and make discoveries that benefit both parties. Development must be a continuous process. We must be able to challenge ourselves, as the demands from both customers and the environment continue to grow," Helenius adds.
Traceability is an important part of the quality process
Eilamo reminds us that traceability is important to establish the origin of the product, maintain the quality chain, get feedback across, meet regulatory obligations and manage costs and risks. The traceability of the production and supply chain is based on data collection and reporting.
"Precise traceability is an important part of the quality process. Its key role is to help find out where quality problems stem from, which enables the localisation of defects and fast responses," Eilamo clarifies. "Growing product liability claims can increase quality costs."
The traceability of the production and supply process and individual products improves the quality of a product and the processes related to its delivery. At the same time, this also improves the transparency of the production processes and the supply chain.
Development is a continuous process
According to Eilamo, innovative development of the reporting and the indicators is a continuous process; they have to be flexible and modifiable as required.
"The objective is to achieve more proactive quality management and operations management, which places the customer promise and customer needs at the core," says Eilamo.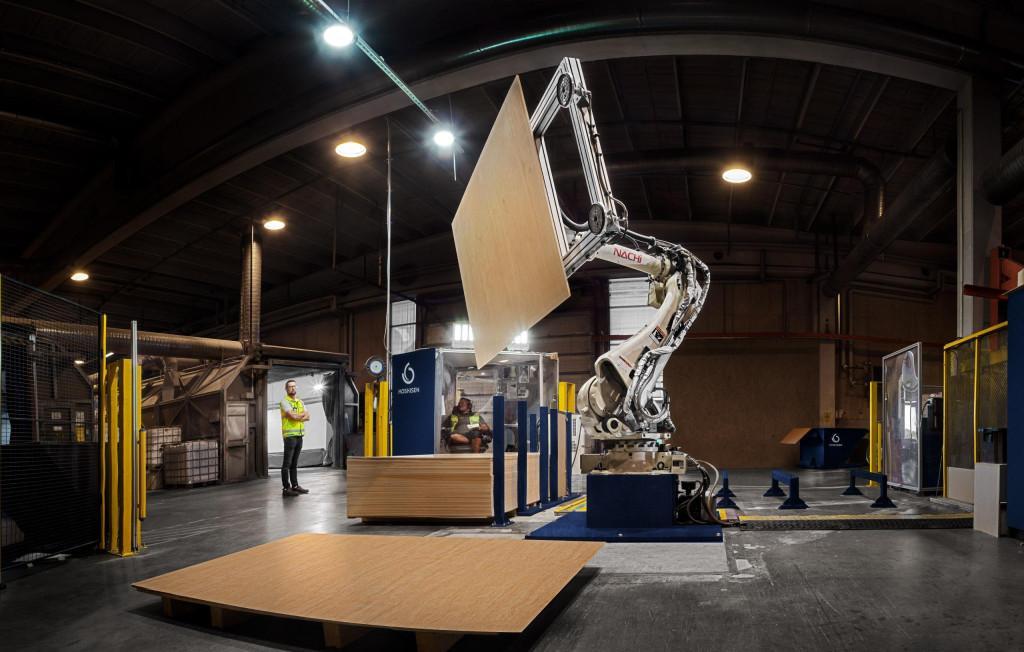 "At Koskisen, we must be the generator and create a unique way to do quality work. Suboptimisation is not an option when it comes to quality. We want to be the best in the world in this area and see quality in the big picture," Helenius concludes.