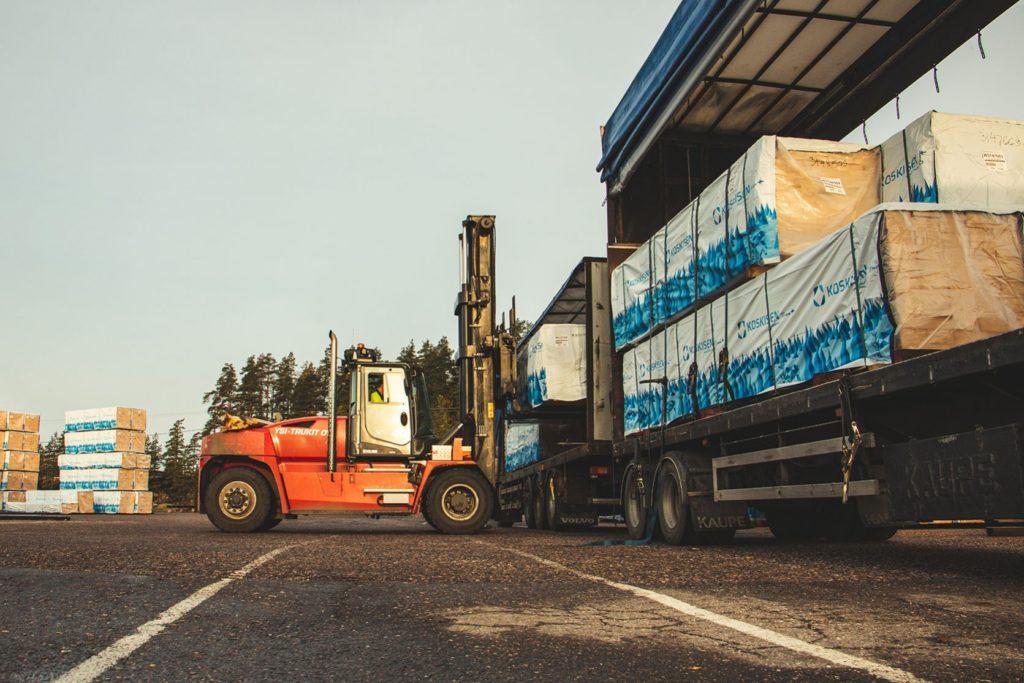 Koskisen group is planning an extensive sawmill investment in Järvelä, Finland. The planned investment is valued at an estimated EUR 35–40 million. The intention is to make the investment decision during 2020, and the new mill would start operations in 2022.
The new sawmill annual capacity is 365,000 m³. The new sawmill will also clearly improve productivity and yield by new equipment and digitalisation solutions. The investment will enable the utilisation of a broader range of log diameters in sawmilling, which will lead to larger volumes of wood being used in applications that sequester carbon for a longer period of time. After the second phase, annual production can be ramped up to 500,000 m3.
The planned investment will increase Koskisen's export revenues by as much as EUR 40 million a year. A significant part of this growth will improve well-being in the Päijät-Häme region through the payment of salaries, wood purchases and the use of contracting services.
The investment project will involve moving the sawmilling operations next to finishing and further processing, 4 kilometres away from the current location. This will create synergies in production and significantly reduce the emissions from the sawmill's internal logistics.
"Our mechanical wood processing cluster and further processing capacity integrated into the sawmilling process in Järvelä are the largest in Finland. Together with more efficient sawing, we will be able to meet the growing demand for wood products better than before. The new site could well be called a mechanical biorefinery; we manufacture panel products and sawn timber, i.e. essentially carbon sinks that capture and store carbon for decades in long-term end uses. The process produces multiple other fractions that can be used as raw materials by manufacturers of bio-based products and as bio-fuel by energy suppliers," says Tommi Sneck, Director of Koskisen's Sawn Timber Industry.
For the project to become reality, additional studies are still required in areas such as improving the infrastructure conditions in Järvelä, obtaining the environmental permit and securing financing.
"Sawmilling is a key part of our Group's core business and the backbone of our raw material supply. Sawmills pay two thirds of forest owners' stumpage revenues, employ 25,000 people in their value chains in Finland, operate using almost exclusively domestic inputs and are carbon negative. In addition, sawn timber is one of Finland's most important export products. Improving the competitiveness of sawmills is paramount not only for Koskisen Group, but also for the forest sector and Finland's national economy as a whole," says Koskisen's CEO Jukka Pahta.
Koskisen is building a local partnership network for the investment project. Berater, a construction management consultancy firm, Sitowise, which is in charge of preparing the environmental permit application, and the LAB University of Applied Sciences have already joined the network.
Additional information:
Tommi Sneck, Director, Sawn Timber Industry, +358 40 5498 218, tommi.sneck@koskisen.com
Jukka Pahta, CEO, tel. +358 050 3894 499, jukka.pahta@koskisen.com