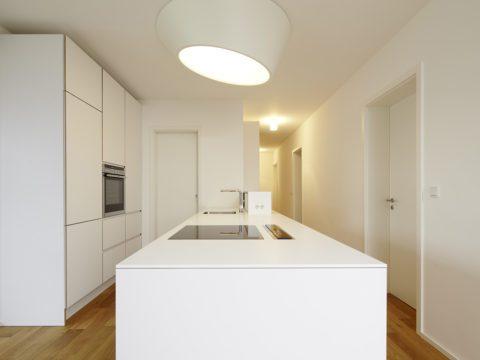 NBR, LUXEMBURG
Individual interior design and furniture from birch plywood | Koskisen
Individually manufactured interiors and furniture from birch plywood
NBR, Norbert BRAKONIER is a Luxembourgish company which designs and manufactures individual wooden interiors. In several of their projects they have used birch plywood because of its stability, robust surface and special aesthetic with the visible multiplex edges.
Enthused about architecture, the NBR, Norbert BRAKONIER is fully invested in accomplishing the whole process when they get an interior design inquiry. They plan, develop, sell and manufacture interiors such as kitchens, bathroom, staircases and furniture etc. Each of these projects is developed in close collaboration with customers, planners and architects and is accomplished with care.
The planning, development and sales are carried out through NBR's office in Luxembourg, whilst production is carried out in the company's own modern workshop near Trier, using only high-quality and safe materials. This ensures a full and individual order process, as well as a complete monitoring of the company's high-quality standards.
NBR's projects display different decorative plywood from Koskisen, the main one being KoskiDecor Melamine, Finnish birch plywood coated with white melamine film.
"We chose birch plywood for our projects because of its stability. Koskisen birch plywood also has a robust surface in different white shades which we appreciate. Our clients are very satisfied and appreciate the typical look of multiplex with the visible edges", says Andrée Bingen from NBR.
Individual interior design and furniture from birch plywood | Koskisen
NBR also appreciates the easy workability of birch plywood when it comes to cutting and machining the elements.
The end-use pictures showcase the fact that "Quality design from Luxembourg" and "Made in Germany" is leading to precisely manufactured and assembled furniture pieces, coming from a qualitative and minimalistic design.
If you want to know more about NBR, please visit their website.