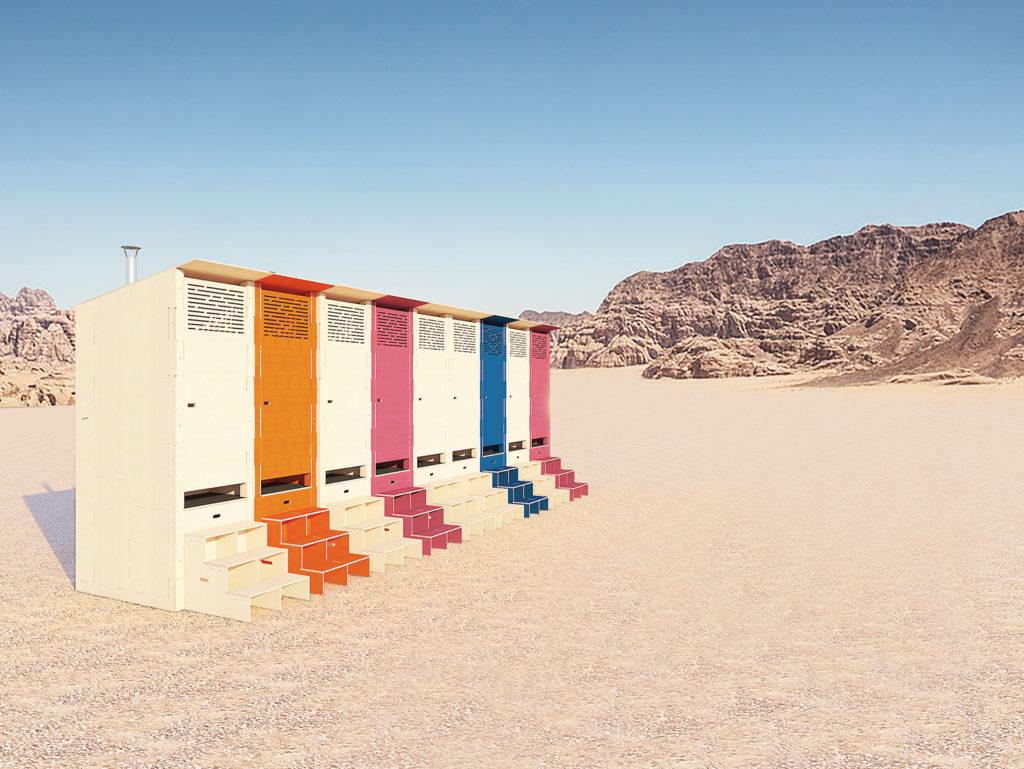 The objectives of the Rehome Toilet project, which was chosen as the 'Most Interesting Phenomenon' at this year's Habitare design fair, are to improve the level of hygiene and prevent bacterial epidemics, and to produce clean fertilizer, reduce the water footprint and generate savings through the wise use of resources. At the centre of the Rehome Toilet project is a composting, separating toilet unit manufactured in a fully automated process from Koskisen's Finnish exterior plywood.
Aiming to productise Finnish know-how for export
According to Vesa Damski, Senior Lecturer at the Lahti University of Applied Sciences' (LAMK) Institute of Design, the idea for Rehome Toilet was sparked by an initiative of the Finnish company Comprendum: "The company had the idea that Finnish know-how could be packaged and exported. While, for example, composting units were already being exported, the buildings, resources and expertise surrounding them were lacking."
Additional information and expertise was to be found at the LAMK Institute of Design, and under Damski's guidance, the design students began to productise and design the dry toilet concept. The Rehome Toilet project is an extension of the Rehome project announced by LAMK in 2017, in which the low-cost, high-volume production of fixtures was developed jointly with the packaging industry and other digital robotics industry operators to serve the needs of, for example, natural disaster areas, emergency housing or events, such as festivals.
Damski believes that a coalition of Finnish expertise could lead to great things. "With good design as the foundation, and since digital machining and logistics in Finland work well, there is no sense in transferring manufacturing outside of Finland," he reckons.
Easy to transport and assemble
The Rehome Toilet is transported conveniently as a flatpack, and it is easy to assemble at the destination. The entire Rehome Toilet concept takes sustainability objectives into account, and it was developed especially to serve the needs of crisis areas and refugee environments.
In addition to disaster areas, Rehome Toilet can be used at outdoor events. According to the LAMK Institute of Design, the dry toilets can also be manufactured and commercialised into so-called civilian versions, e.g. for the Finnish markets and recreational and outdoor environments.
A Finnish solution to a global problem
"To point to one example, after the earthquake in Haiti, toilet holes were dug in ditches using excavators. This caused numerous risks, as diseases spread," recounts Damski. In addition to hygiene solutions, Rehome Toilet also brings a sense of protection and security in terms of basic human needs. The dry toilet also recycles nutrients.
Damski is particularly pleased that the students were keen to take part in a project that has significant impacts on human well-being and safety on a global scale. "We have had a lot of fun working on this project, starting with exploring ergonomics," he says.
Damski is already thinking about other potential applications, such as an overall service concept related to the dry toilets, a urinal for multiple users, including hand-washing stations, and water supply and rainwater collection. "We have stirred up an area that needs a lot of work. All of these problems can be solved, at least indirectly, with Koskisen's plywoods, which are well-suited to machining using robotics," he says.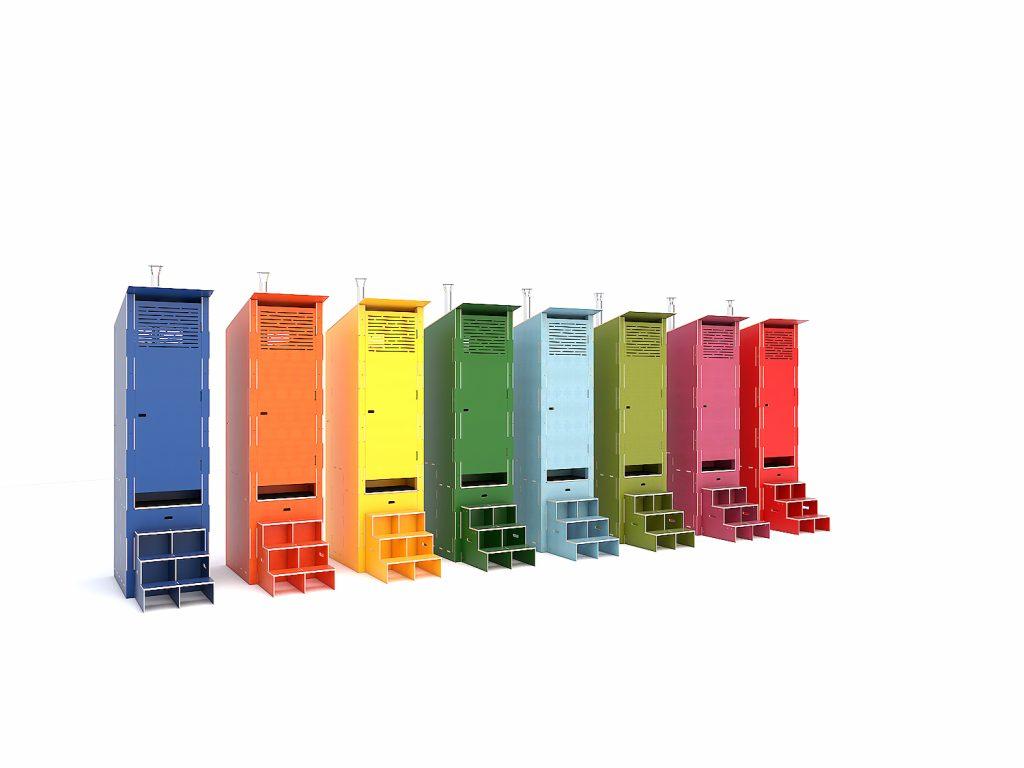 Koskisen a key raw material link
"Finland is a country of significant raw material and further-processing production. My mission is to manufacture products in Finland using Finnish raw materials. Our backyard is literally full of growing trees, and they can bring us success other than simply as timber," stresses Damski.
"Right at the start of the project, we contacted Koskisen's product development team, with which LAMK has had good collaboration for many years now. Academic partnership has numerous benefits, and that is something that Koskisen clearly recognises," says Damski. "We have received tremendous support and assistance from Koskisen in our work. We share a belief in the product's future," he sums up.
"What an amazing idea they came up with!"
Riitta Ahokas, Manager of R&D for Koskisen's Panel Industry, has been part of the Rehome Toilet project since day one. Ahokas commends the partnership with LAMK, and with the Järvelä-based company Korvenranta Oy, a close link in the project.
"Ultimately, this has been a very simple project for Koskisen. An important phase was when the students visited us in Järvelä and we covered our products and production process. Based on that meeting, they generated ideas for taking the project forward and had a free hand in making it happen," recalls Ahokas. "And what an amazing idea they came up with!"