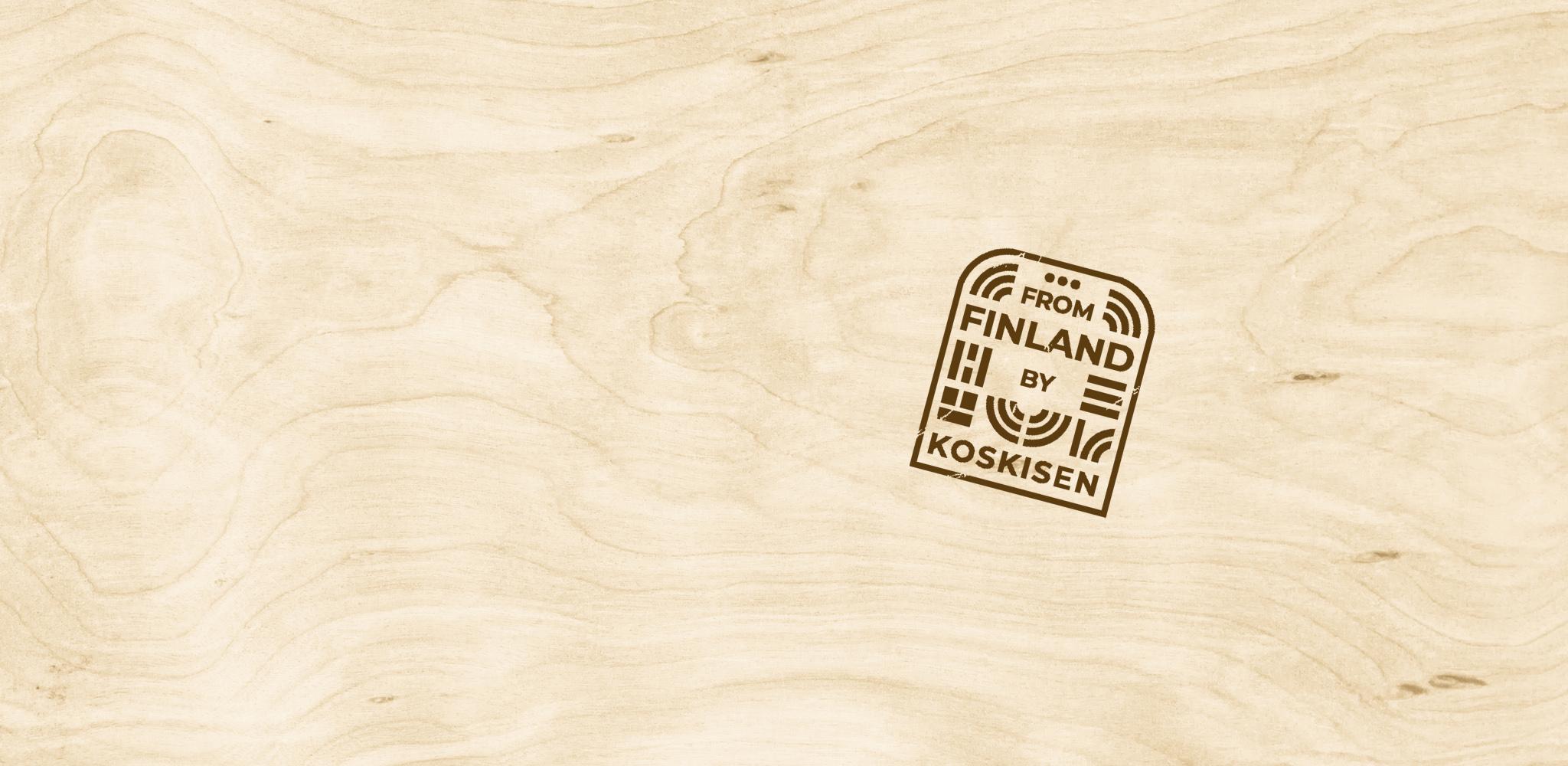 Koskisen as an investment
Koskisen is a forerunner in sustainable wood processing, whose wood products with high added value are sold globally. Innovativeness, high quality, efficiency and customer orientation are competitive advantages that are also actively invested in. Shareholder value comes from good profitability and an active dividend policy.
Koskisen is a unique combination of sustainable know-how, wood processing technology and wisdom to use wood and forests sustainably. Koskisen's entire value chain, from forests to end products, is an entity where every detail has been thought out to support the other. Sustainable forest management guarantees renewal and well-being that is passed on from generation to generation.
Koskisen's special strength is its integrated operating model, which forms a business model from forest through production to finished products. The entire value chain from harvesting to end products has been designed on the basis of synergistic material flows and an agile operating model.
High quality, close customer relationships, competent personnel, responsibility and agility forms the basis for Koskisen's growth.
High-quality products for demanding customers
Koskisen manufactures very high-quality construction sawn timber, further processed timber, plywood, chipboard and veneer. The products are manufactured for a wide range of applications, from construction to furniture and from interior decoration to the equipment of light duty utility vehicles. Products are often tailored directly to the customer.
Koskisen's customers include logistics, construction, automotive, die-cutting, furniture, interior decoration, packaging and chemical forest industries.
Koskisen's revenue in 2022 was divided as follows:

41 % Finland
34 % Rest of the EU
25 % Non-EU countries (Asia and the United Kingdom)
Markets and megatrends support demand
Wood is a durable, carbon-binding construction, furniture and furnishing material. The shift away from climate- and environment-burdening materials will support global demand for wood-based products. In particular, green construction and related financing and regulatory models support the demand for Koskisen's products, especially sawn timber. Approximately 60 per cent of produced sawn timber was used in construction-related projects in 2021.
Urbanisation is predicted to increase new construction and renovation, and the share of wood in the building materials market will increase due to rise in environmental awareness and regulation.
Responsibility, sustainable development and environmental awareness are growing the market and global demand for wood products.
Responsibility ensures and accelerates
Wood is a responsible material that can be used to make products that last for a long life cycle. Responsibility is self-evident to Koskinen: at its core is wood wisdom, which means, among other things, that wood is utilised as completely as possible for products with the highest added value.
Koskisen knows the origin of the wood it uses and uses a chain of custody system to ensure that all wood material is sourced legally and ethically from reliable sources. Most of the wood procured is certified. Forest management services contribute to ensuring forest regeneration, biodiversity protection and broad-based sustainability.