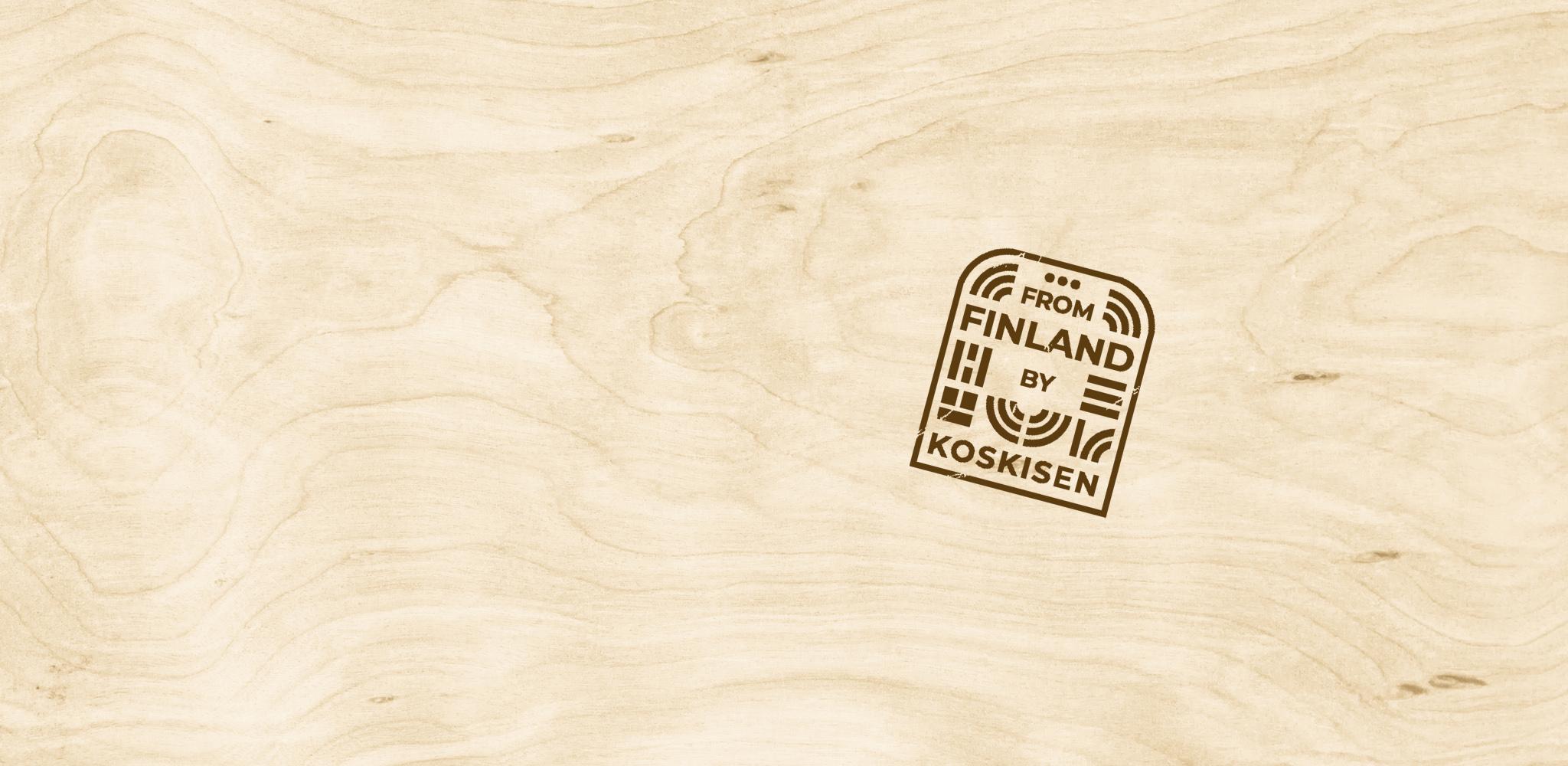 Koskisen's business areas
Koskisen is a pioneer in the sawmill and panel industry. We process sustainable and responsibly sourced wood raw material into high-quality products and sells them to demanding customers in Finland and around the world.
The main products are sawn timber, plywood and chipboard. The business built over a hundred years is based on forests and continuous renewal, which is why caring for nature and the environment from one generation to the next is at the core of our operations and strategy.
Koskisen's business consists of the Sawmill and Panel Industry segments.
Sawmill industry
The Sawmill segment produces both standard sawn timber and dimensioned and strength-graded sawn timber from spruce and pine. About 40 per cent of sawn timber is further processed by planing and, to a lesser extent, painting. Koskisen also sells significant sawn timber and processed products to markets outside Finland, especially Japan.
Wood procurement is part of the Sawmill industry business segment. About 60 per cent of the purchased wood is used in Koskisen's own operations, and the remaining approximately 40 per cent is sold to third parties, such as energy and the chemical forest industry.
Panel industry
The Panel industry business segment produces plywood, thin plywood, veneer, chipboard and interior solutions for utility vehicles.
The largest customer groups are the construction and furniture industries. Birch plywood panels and flooring products are produced for construction, light and heavy utility vehicles, packaging, interior decoration, furniture and carpentry.
Koskisen manufactures a wide range of chipboard products from sawdust and wood chips, which are created as by-products at Koskisen's sawmills and in birch plywood production.
Production facilities are located in Finland and Poland
Koskisen's production facilities are located in Järvelä and Hirvensalmi in Finland and Toporów in Poland. A new wood processing in Järvelä, where productionstarts gradually during 2023 and 2024. It increases the Sawmill business segment's current annual sawn timber production capacity of 300,000 cubic meters to 400,000 cubic meters. With the investment, the new production facility will become a fully integrated wood processing unit.