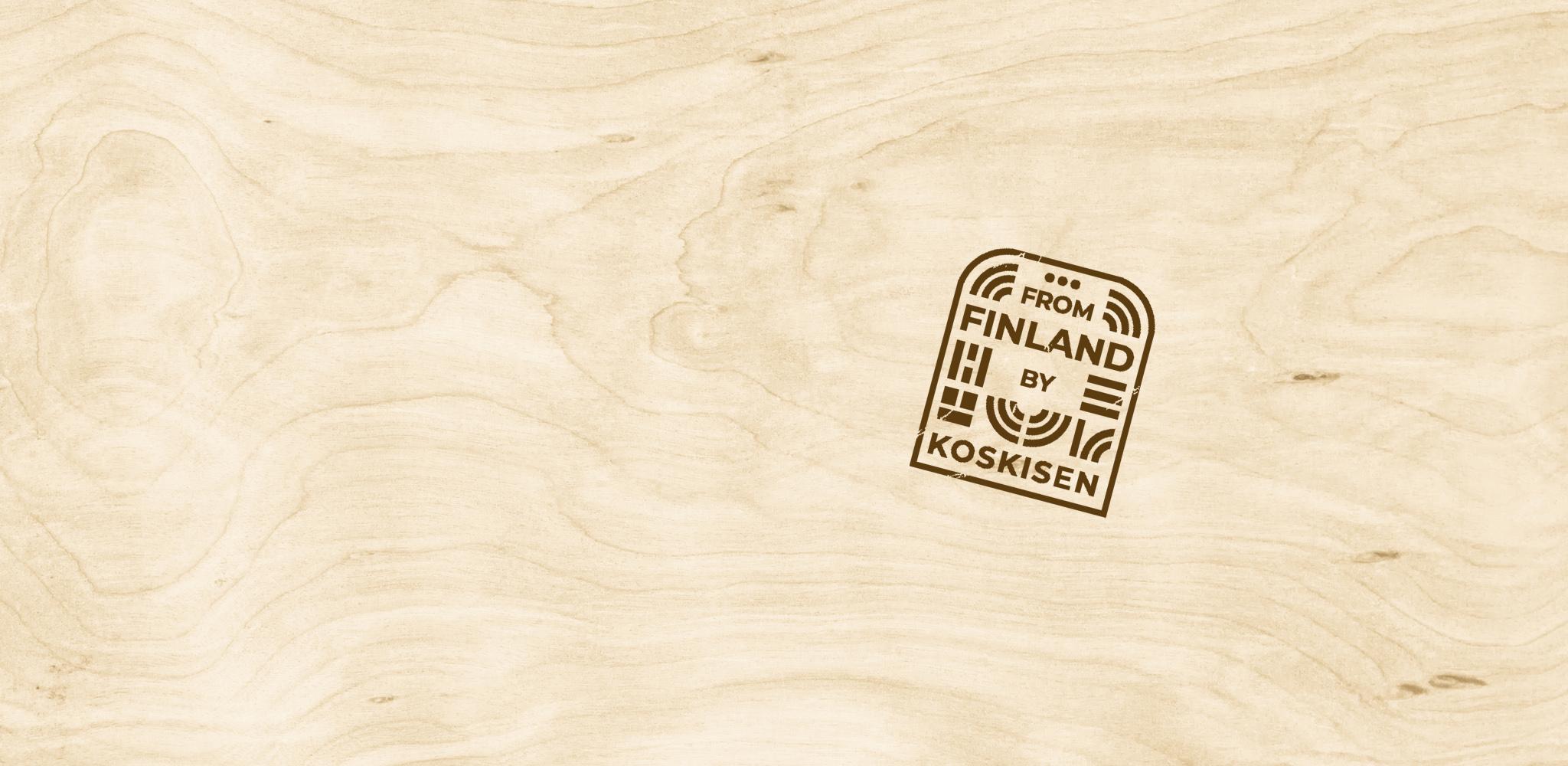 Continuous urbanisation, the sustainability needs of societies, companies and individuals, and the green transition in construction have a wide-ranging impact on the demand for Koskisen's products.
Urbanisation progressing more sustainably than before
As urbanisation continues, new and renovated buildings are increasingly constructed so that their carbon footprint is as small as possible. Low-carbon and carbon-negative building materials play a key role at the heart of this development. In addition to climate impacts, the responsibility of construction materials is assessed from the perspective of safeguarding biodiversity and the social responsibility of the supply chain.
Growth in the construction market supports the growth in demand for wood products in particular, as wood can be used to replace other building materials that burden the environment and climate. Wood is the original, nature's own response to sustainable construction.
Appreciation of wood as a sustainable raw material is growing
As climate change and the related harms, as well as extreme phenomena progress, individuals, companies and societies are forced to change their ways of thinking and acting.
Business models and technological innovations in different sectors are increasingly based on the use of environmentally friendly and renewable raw materials and the circularity of resources in the world. Assessing the sustainability of one's own operations is becoming commonplace at all levels of society, which contributes to steering choices in a more systemically sustainable direction. Wood is a sustainable, circular natural raw material that can respond to changing needs at all levels.
Koskinen is particularly affected by the increased use of wood in all construction and interior decoration, logistics and packaging supplies, furniture, and the equipment of delivery and transport vehicles. In addition, Koskisen supplies roundwood to other wood-using industries for further processing and energy production.
Green regulation and governance has become everyday
New regulation and steering measures in construction, community planning and financial markets steer the transition to a sustainable circular economy. This will lead to an increase in demand for wood products in Koskisen's international target markets.
In Finland, for example, the aim is to increase the use of wood in public construction. In Europe, France has stated that public buildings must be built with at least 50% timber or other sustainable materials. Germany's "Charter for wood 2.0" programme mitigates climate change by promoting the use of wood and sustainable forestry.
In retail logistics, the last miles are emphasized
The strong growth e-commerce and its delivery volumes is driving demand for utility vehicles such as trailers, trucks and vans. Demand is expected to continue to grow with the electrification of older utility vehicles.
As the demand for utility vehicles grows, the demand for wood panels produced by Koskisen is also expected to grow. Plywood is used in interior solutions for the vehicles, such as floors, linings and shelves, to obtain a durable, comfortable and relatively lightweight material. Koskisen's Kore business offering covers all panel needs utility vehicles.
Wood products markets
Koskisen operates in the domestic and international wood products markets primarily in softwood sawn timber, birch plywood and chipboard.
Coniferous sawn timber
It is estimated that approximately one fifth of the global softwood sawn timber market, valued at approximately EUR 155 billion, is within Koskisen's reach. Coniferous sawn timber is used in the European market, especially for construction, packaging, joinery and furniture. Global demand for softwood sawn timber towards 2030 is expected to grow at an average annual rate of 1.9%.
Birch plywood
The majority of the global birch plywood market, valued at approximately EUR 3.1 billion, is concentrated in Europe, and therefore approximately 2/3 of it is estimated to be within Koskisen's reach.
In Europe, birch plywood is a traditional board alternative. Demand for it has grown steadily not only in Europe but also globally due to strong growth in the transport and construction sectors. There has recently been a large supply deficit in the European market due to the import ban from Russia, which was previously the largest exporter of birch plywood to Europe.
Chipboard
The chipboard market consists of a wide range of products used in furniture, interior decoration and construction. Demand in Europe is expected to grow by around 2% per annum towards 2030, mainly due to increased demand from furniture production and the construction industry. The main market for chipboard is in Finland.
Koskisen's competitors
Koskisen competes in the global sawn timber market with a wide range of competitors, including large global timber companies as well as medium-sized and small local companies.
In the birch plywood market segment, Koskisen is one of the largest players in the market. In addition, Russia has traditionally been a major exporter of birch plywood to Europe, but due to sanctions, exports have largely stopped.
In the chipboard market segment, Koskisen faces competition only from outside Finland, as it is the only domestic chipboard manufacturer that generated approximately 47% of domestic demand in 2021.
The main competitors of Koskisen's Kore brand, which offers plywood sheet solutions and interiors for commercial vehicles, are relatively small Central and Eastern European companies in the vehicle solutions industry.