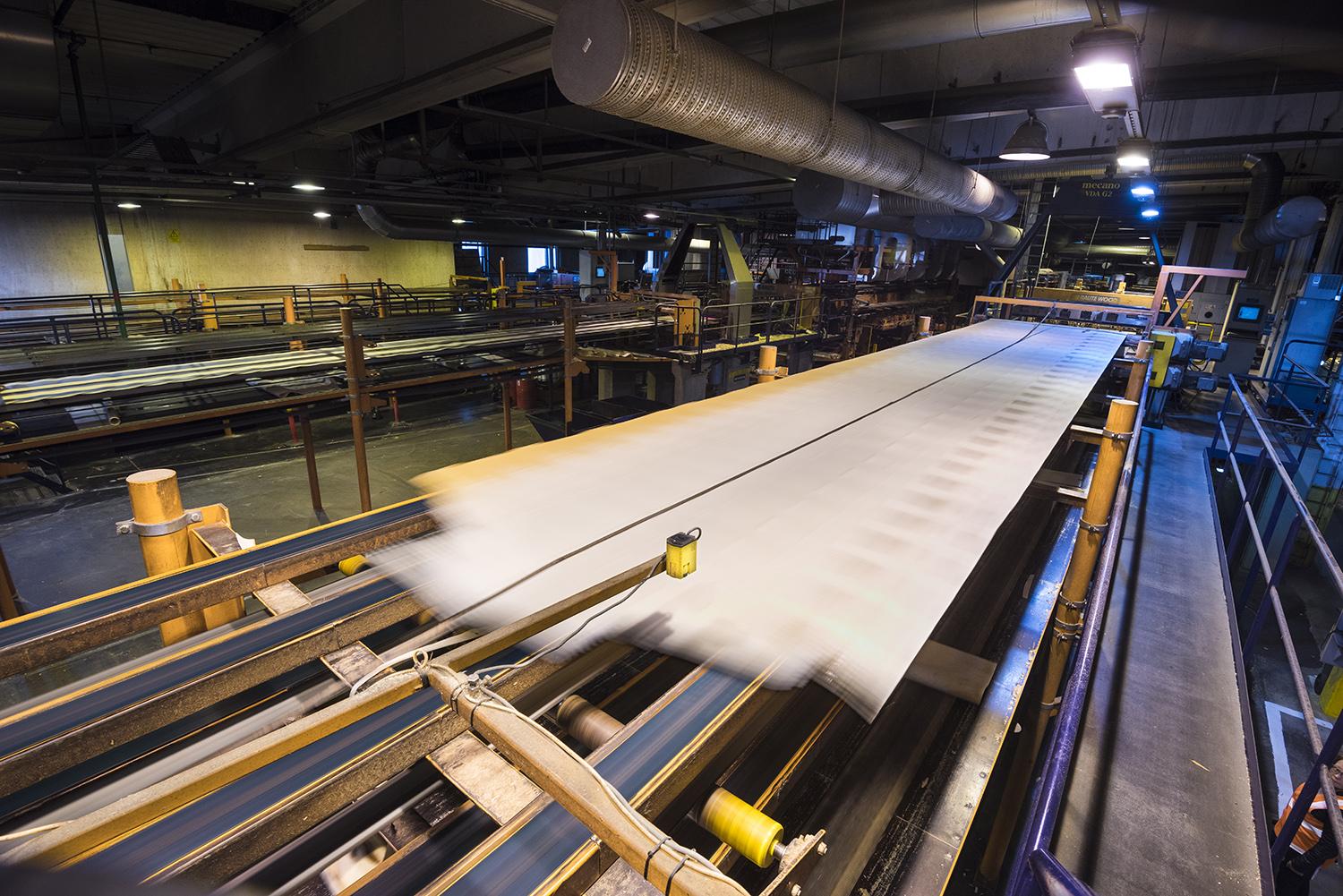 For us, quality encompasses the entire customer experience
In order to serve our customers as best we can, we must not be trapped in mediocrity; we need to continuously improve our operations and the products and services we provide. Our customers can rely on the uniformity and delivery reliability of our products and services.

Our flexible and customer-oriented production also enables the implementation of different customer-specific tolerances and other properties. Products tailored to our customers often contain variations on raw materials or manufacturing parameters, or a difference in product tolerances to our standard products. In addition, customer-specific solutions often include customer-specific measurement, testing and documentation services.

We comply with the ISO 9001 quality management standard. All of our operations are driven by our customers' needs. Our customers' quality experience depends on the people that are, in one way or another, involved in the product manufacturing process or in the customer interface. Good quality goes beyond the quality of the finished product. It encompasses all the functions required before the product reaches the end user – and even beyond that, when the product is in use and when it reaches the end of its useful life. Basically, from the forest to the world.
Product information and traceability
We follow product requirements and standards along with ethical guidelines in the entire order and supply chain. Our products and services are traceable and their origin is always known. We follow Finnish and EU law in our product labels. In addition to the required product labels, we include optional markings on the product's qualities and manufacturing time. The CE mark shows the company's ID and the extent of quality control.
Our research and development practices are based on customer-first attitude
Koskisen is known for its innovations in the wood business. We have been courageous about bringing new products to the market based on our vision of customer needs and their development. Close co-operation with our customers and partners is the driving force behind our R&D innovation.

The Group's R&D teams are constantly examining and testing initiatives and ideas received from customers. In many processed wood products Koskisen has expertise found nowhere else in the world.

Koskisen's products are manufactured on modern, efficient, computer-controlled production lines, whose productivity is improved actively. Each year we modernise individual machines or entire production lines. The comprehensive quality control of our production processes is based on the newest ultrasound, infrared and camera technologies. You can always rely on the quality of Koskisen's products.

Product safety is based on careful planning and anticipation
All our current and new products are safe for their intended uses. Product liability includes the management of the mechanical forest industry products that we manufacture at all our locations. We meet all of the requirements of laws and regulations issued by authorities and report on product test results to customers, if needed. We also take care of product labelling and any restrictions to the use of the products. If required, we provide training and customer support to our customers throughout the value chain to guarantee the safe handling and use of our products. We also co-operate with authorities.
The health and safety impacts of our products are already factored in at the design and product development phase. We strive to minimise the harmful health and environmental impacts of our products throughout their life cycle. We annually audit the effectiveness of our own process and our most critical suppliers. Our internal quality control is based on the requirements of international standards and norms and the specific demands imposed by our customers. Our internal quality control is separate from our organisation and it is monitored by accredited third parties. If required, we also disclose the test results directly to customers.