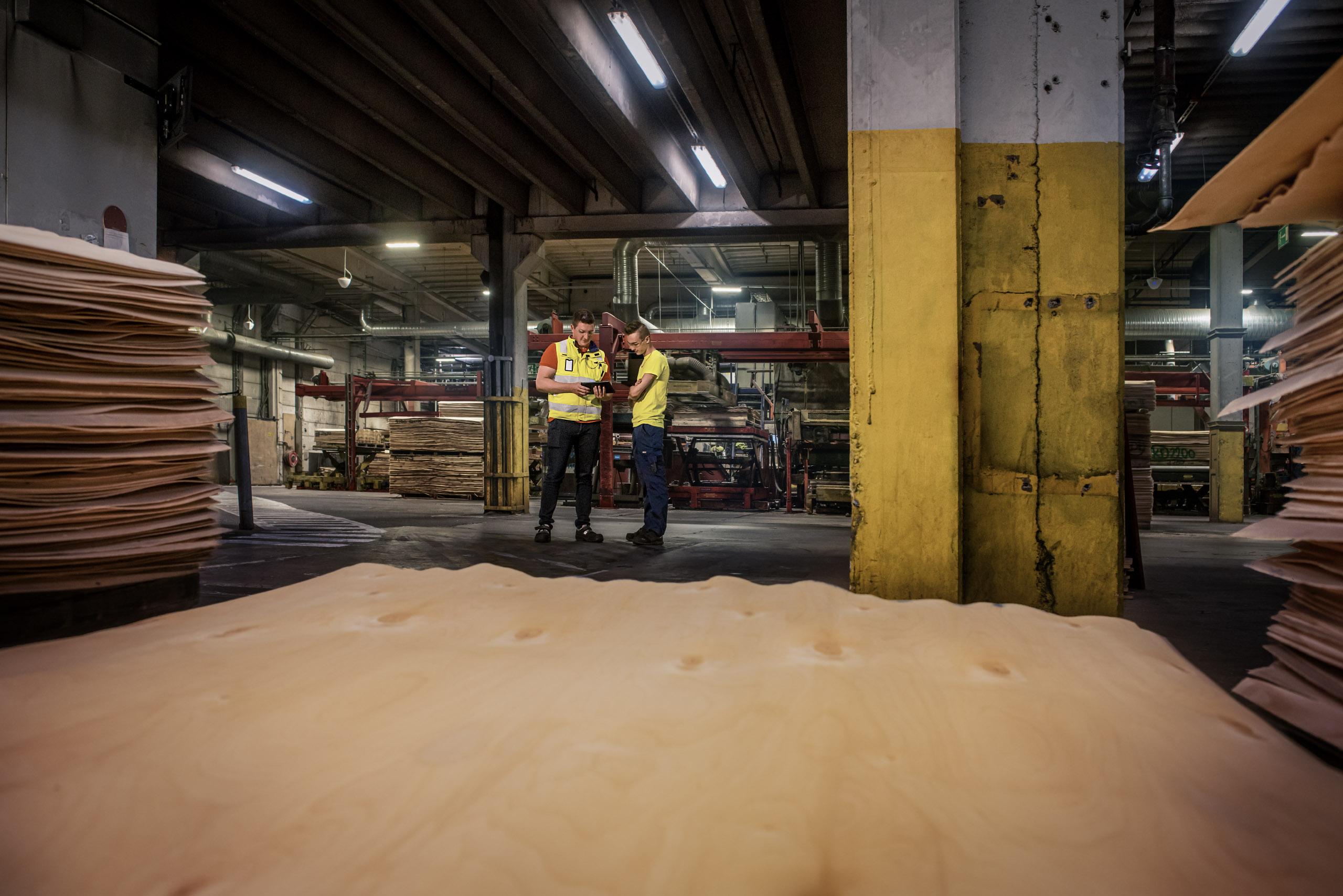 For Koskinen as an employer, it is important that employees feel their workplace safe and that where everyone's work feels meaningful. The goal is a healthy, safe work community that supports comprehensive well-being.
When people feel well, so does Koskisen. Meaningful work for more than 900 Koskisen employees is created by a safe working environment and high-quality working conditions, fair treatment, continuous competence development and fostering well-being at work.
A safe workplace is a primary starting point and requirement for all activities. Practices and attitudes that strengthen safety do not come about by themselves, which is why Koskisen works hard to achieve an accident-free working environment and working day.
People and well-being addressed comprehensively
Well-being at work is a holistic concept at Koskisen. It is managed through the quality prerequisites for work, the functionality of the work community, supervisor activities, competence and renewal, as well as functional capacity and resources.
The individual is at the heart of managing well-being at work, which ensures that physical and mental factors related to stress and well-being can be managed more effectively. Koskisen utilises different forms of working hours and working that support the balancing of work and life in an individual way.
Diverse and equal at Koskisen
Promoting equal treatment, equity and diversity are an essential part of corporate culture and its continuous renewal. The core of Koskisen culture can be seen in valuing and involving everyone. It is important for Koskinen to operate and grow as a fair, encouraging and open work community.
Everyone has equal opportunities to develop themselves and their work. Koskinen is provided with opportunities for career advancement regardless of gender or position. The aim is to pay equal pay for equal work of equal value regardless of the employee's gender and age. Equality and pay surveys are carried out regularly. There is zero tolerance for bullying and all forms of discrimination.