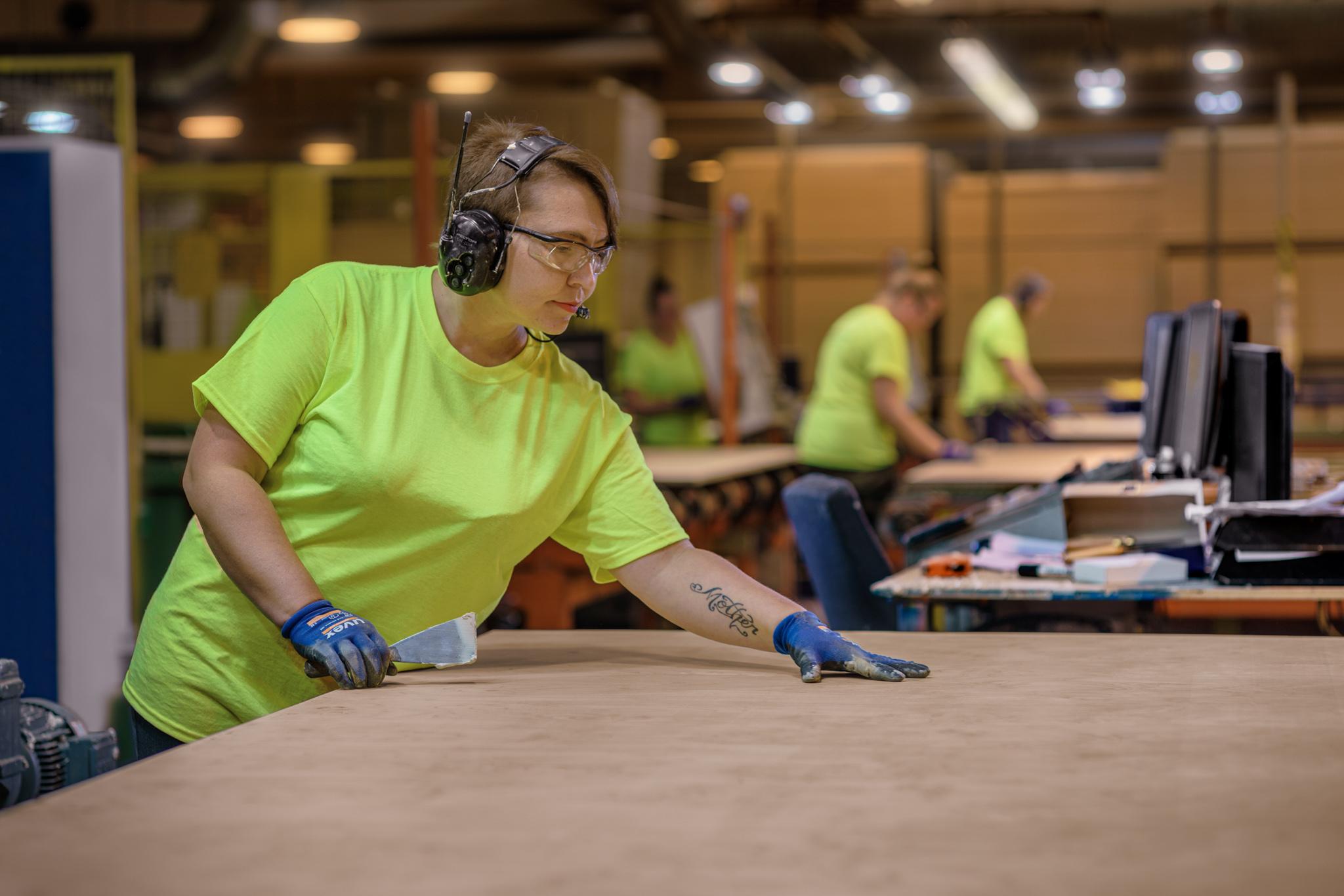 Occupational safety and well-being
Koskisen's goal is accident-free work day. Special attention is paid to the ergonomics of heavy work phases and the use of protective equipment. Work ability is comprehensively supported through comprehensive occupational health care services, early intervention and support for mental and physical work ability.
Koskisen strives to identify and avoid risks related to human health and safety, products and their use, and company assets.
Safety is actively managed, and the LTA1 accident frequency is monitored as a key indicator, for which annual targets are set. The permanent goal is zero accidents. Training and observation activities are active. The occupational safety management system is ISO 45001 certified.
Accident frequency is an indicator used in rewarding the entire personnel. Everyone is welcome to participate in the joint development of safety, and many safety initiatives, for example, are made and put into practice. The best occupational safety initiatives will be rewarded. As part of safety development work and occupational safety management, various tools and indicators are utilised, the realisation of which is evaluated monthly.
The tools used by Koskisen cover a wide range of different areas of operations:
• Safety instructions
• Risk management
• Accident investigation
• Safety observation
• Management safety tour
• Cleanliness and order
• Safety-related communication
• Safety training
• Health and well-being
• Safety incentivisation
• ELMERI Tour
The objective of Koskisen's work ability management is to promote well-being at work, strengthen the traction and retention power of personnel, support personnel in retiring in the condition of their lives, reduce the TyEL contribution category and increase productivity. Personnel are offered more extensive occupational health care than required by law, which also includes medical care and examinations agreed upon with a referral from an occupational health physician.
Low-threshold services related to mental health are also available to promote physical well-being.
In 2022, the Koskisen Konkarit pilot project was carried out. The aim of the pilot project was to support the coping of employees over the age of 50, ensure the continuation of their careers and increase overall well-being during and after their careers.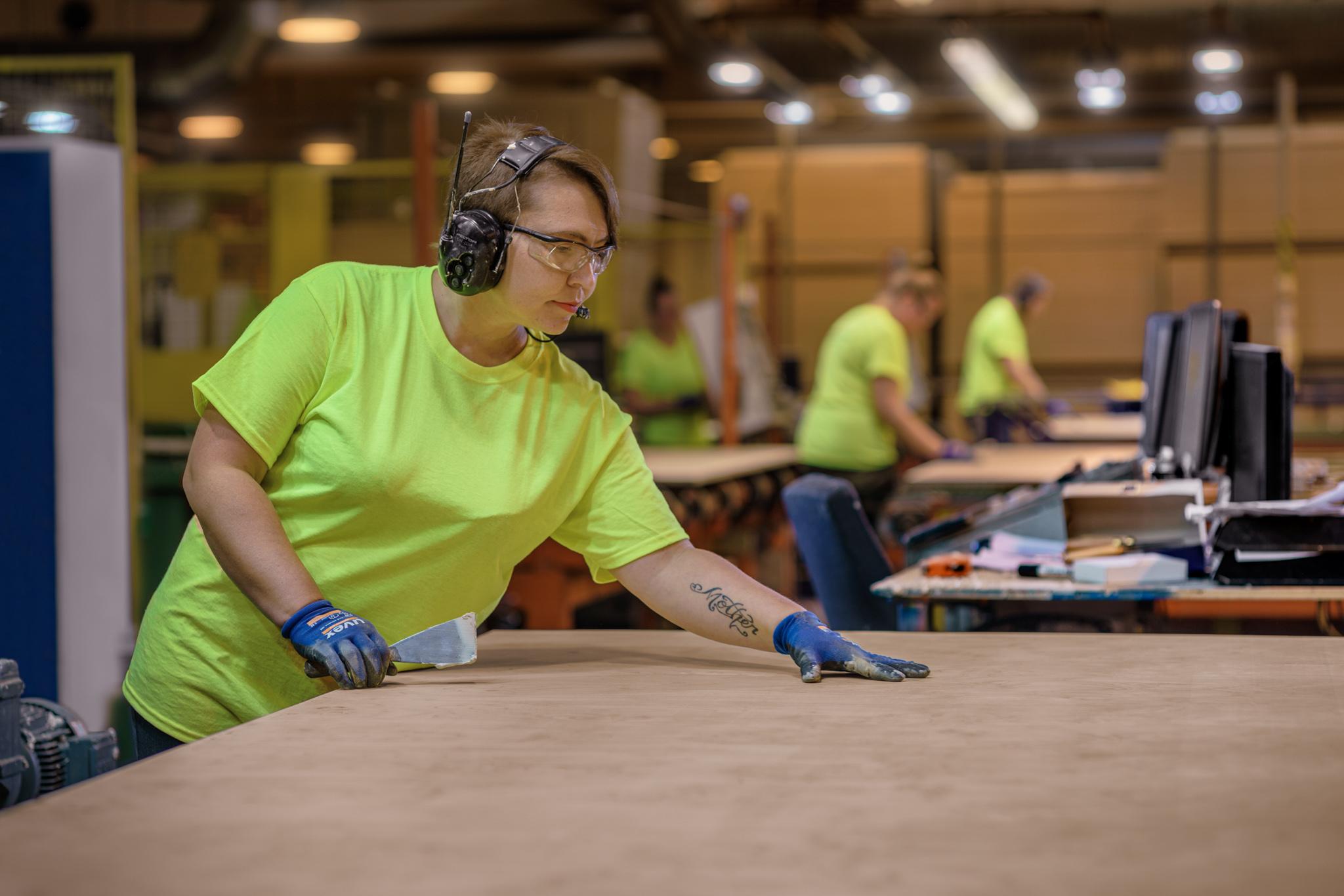 In 2022, total of 109 (2021: 106) safety initiatives and
4,926 (4,128) safety observations were made.
Well-being at work is part of every day
Well-being at work is an undeniable part of quality of life, and Koskisen also bears responsibility for this. The well-being at work is managed as a whole, and its implementation is monitored regularly with a work community survey and supervisor work. Koskisen's strengths are the approachability of supervisors and trust in employees. The personnel also know well the expectations of their own work and feel that they are able to meet the demands of the job, which provides the prerequisites for success in their work.
The respondents to the survey saw the development of the functionality of the work community as development targets. Based on the results of the survey, difficult issues should be discussed better than at present, the effects of changes on work should be considered more together, and employees should be better heard.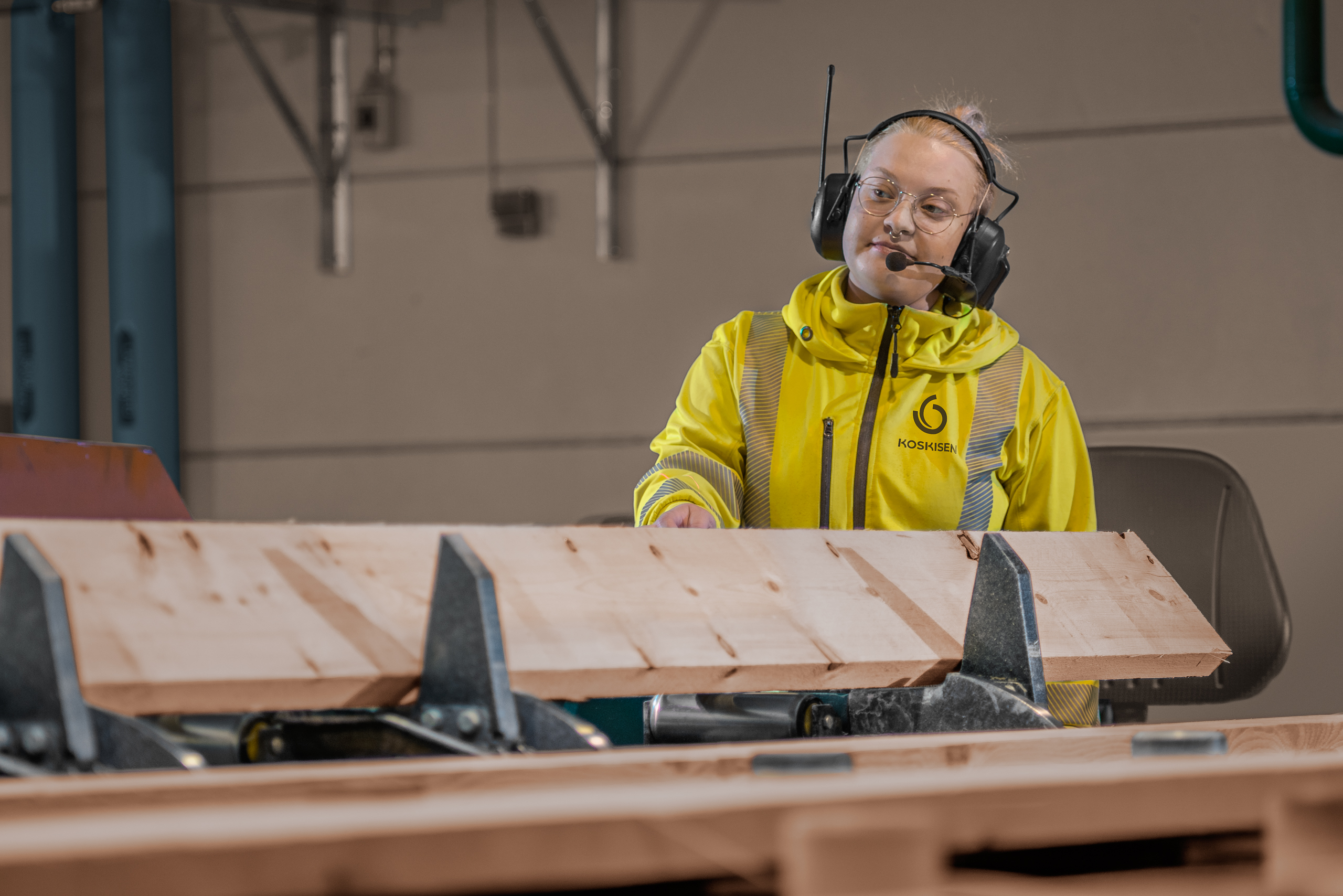 3,85
Overall satisfaction in the employee survey (scale 1-5)
---
12
Employee satisfaction survey eNPS
The results of the workplace community survey are reviewed in team-specific demolition events. At the events, a team-specific development target is selected and a concrete development plan is drawn up. Koskisen's eNPS, or Employee Net Promoter Score, was 12 (-2), while the industry average according to Elo Mutual Pension Insurance Company is 4. eNPS is an internationally comparable promoter score that measures employee commitment and satisfaction with the employer.