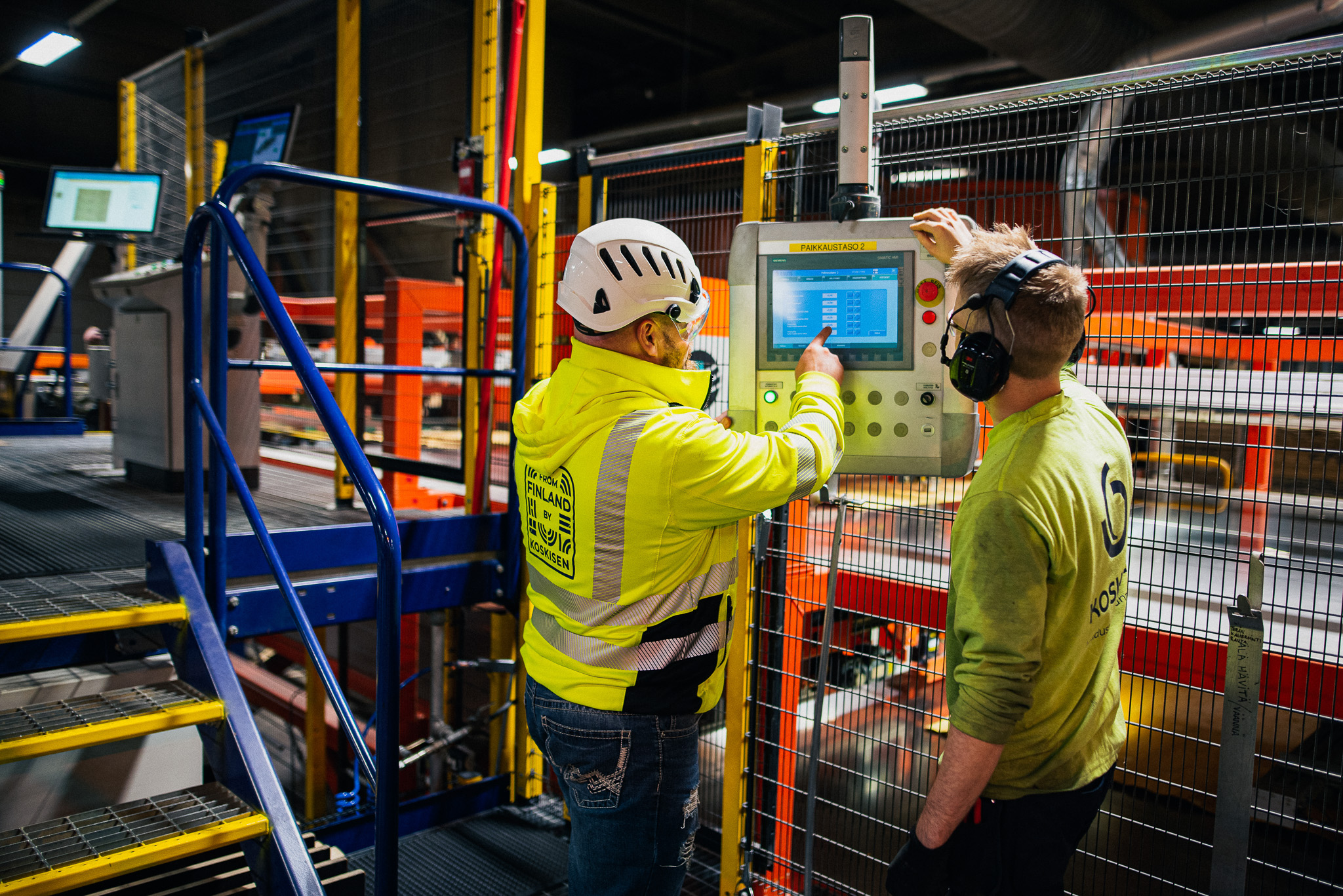 Over the decades, the development of personnel competence has become an integral part of Koskisen's way of working. The professionalism and knowledge that supports and promotes wood wisdom in many different ways is a source of pride for which Koskisen wants to be known.
The training activities have been implemented according to the Koskisen Koulu model. The model is based on joint training aimed at everyone, as well as training according to the task and the employee's development path. The training concept will be introduced into the online training environment during 2023.
The areas of Koskisen's training activities are:
Orientation and job guidance
Vocational education and training as an apprenticeship: basic qualification, further vocational qualification and specialist vocational qualification
Training for tasks that require special qualifications: e.g. first aid, occupational safety card, hot work card
Work community / organizational coaching
Quality, environmental and safety training
Koskisen Academy, supervisor coaching
Koskisen is a pioneer in on-the-job apprenticeship training, which leads to a competence-based qualification. Approximately one third of Koskisen's personnel in Finland have completed a vocational qualification alongside work through an apprenticeship contract. The aim is that as many people as possible would be professionals with a vocational qualification in their field.