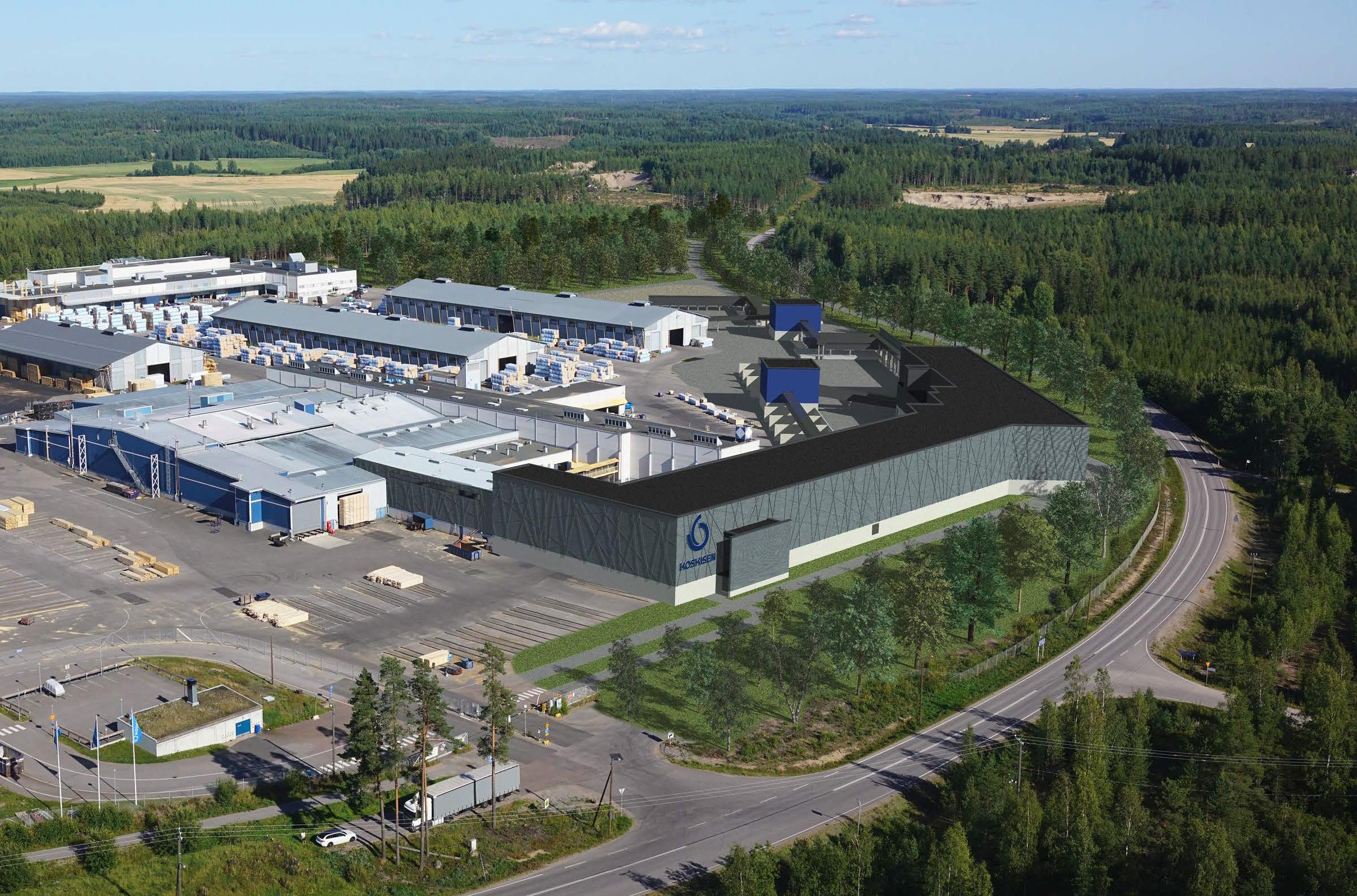 Welcome to follow the construction of Koskisen's new sawmill on this page!
Koskisen will carry out an investment in Kärkölä worth EUR 48 million, with production scheduled to start up in summer 2023. The new unit's annual production will initially be 400,000 cubic metres of softwood sawn timber. The investment is a continuation of the further processing capacity expansion carried out in 2020 and the power plant investment in which heat production was converted entirely to biofuel.
The starting point for Koskisen's integrated mechanical wood processing operations in Järvelä is high eco-efficiency and the highest possible utilisation of the wood material. The investment project will involve moving the sawmilling operations from the centre of Järvelä to the sawn timber finishing and further processing operations, 4 kilometres away from the current location. This will create synergies in production and significantly reduce the emissions from the sawmill's internal logistics.
"The new production line will increase sawmilling productivity by up to 40% and enable the utilisation of a broader range of log diameters. This will allow us to offer our customers new products, and the wood raw material can be used even more effectively for end products that store carbon for a long time," explains Koskisen Sawn Timber Industry Director Tommi Sneck.
Live broadcast from construction site
News
Videos
Timelapse -video from sawmill construction site
Quality and product development
For us, quality encompasses the entire customer experience. Our product development aims to improve the products' qualities according to responsible and sustainable development. The focus of our product development lies in improving long-term use, renewability and safety.
Find your closest sales contact
Our customers are the starting point for all of our operations. We listen to the needs and wishes of our customers with open ears.
Business to business sales
Koskisen
Mäntsäläntie 64
16600 Järvelä

+358 20 553 31

Tommi Sneck
Sahateollisuuden johtaja
Jesse Kuusisto
Myyntipäällikkö
Staff member not found
Ari Elovaara
Myyntipäällikkö
Sari Oksanen
Myyntisihteeri