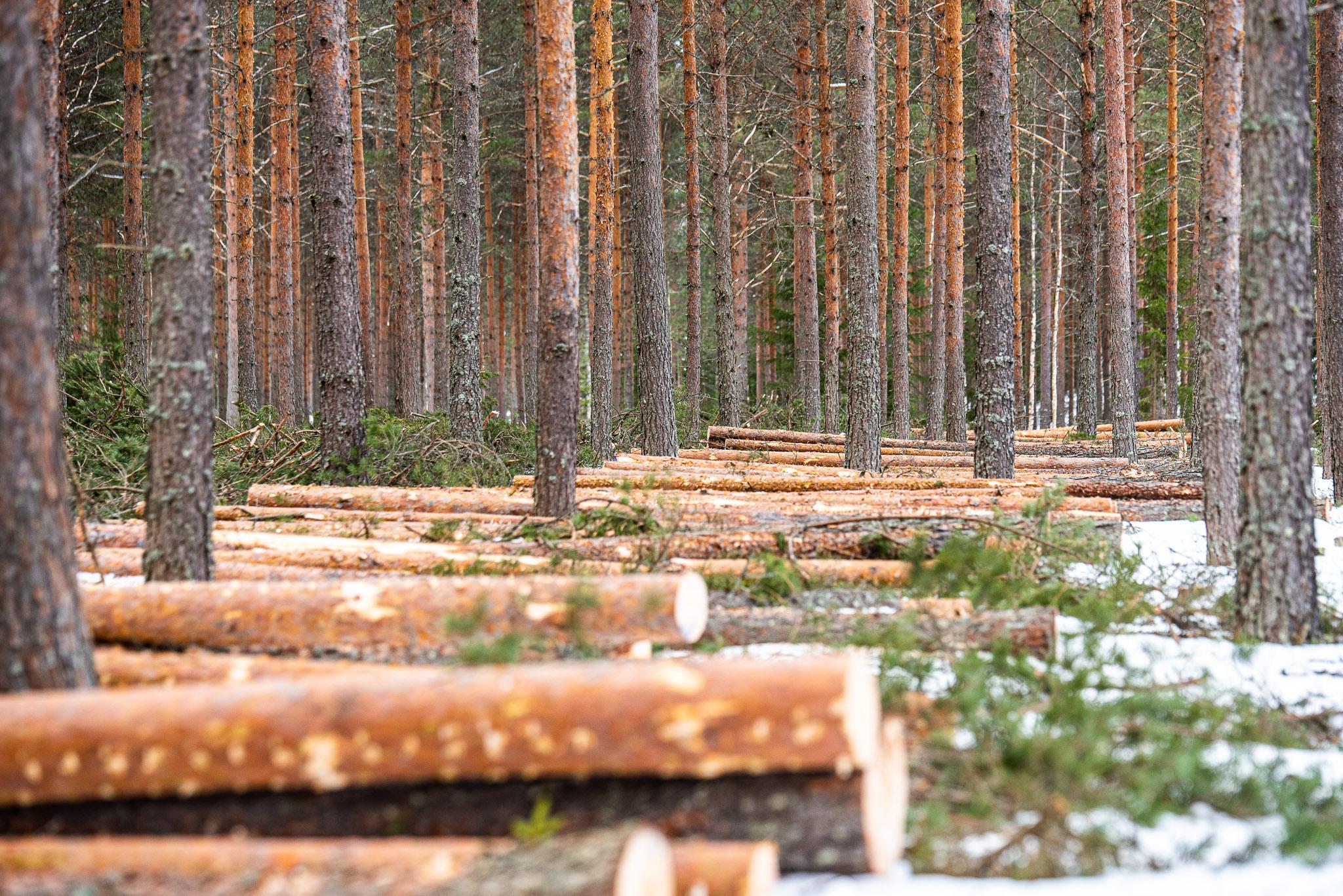 Koskisen has a significant impact on the financial well-being of its stakeholders and society. Our financial footprint is based on a sustainable, wood-based value chain and value added, as well as on the employment impact from our operations.
Koskisen is a significant industrial employer in Finland, especially at its production plants in Järvelä and Hirvensalmi in Päijät-Häme region and Toporów in Poland. In addition to more than 900 Koskisen employees, the employment impact extends to approximately 4,000 people in companies providing harvesting, transport and industrial services. 90 per cent of the personnel live in Finland and pay their taxes in Finland.
Local well-being from wood procurement
The main raw material for Koskisen's production is wood, which is procured responsibly in accordance with sustainable forest management practices. The aim is to source wood as close to the production facilities as possible, which is why procurement is concentrated in Southern and Central Finland.
Most of the wood needed for production plants is procured from private forests through Koskisen's own procurement organisation and operating model.
In 2022, wood procurement amounted to approximately 1.5 million cubic metres, of which approximately 80 per cent came directly from private forest owners. At the moment, wood is procured from Finland only.
Koskisen offers forest owners versatile and high-quality services related to timber trade and forest management. In this way, Koskisen strives to comprehensively promote the financial and sustainable well-being of its important partners.
Visible tax footprint grows from a tree
Koskisen's own tax footprint is created in the production and sales stages of the wood products value chain. In addition to income taxes, it includes other taxes and tax-like payments related to the company's activities. The tax footprint is most significant in Finland and, in terms of corporate taxes, especially in Päijät-Häme region.
Koskisen complies with local legislation in paying, collecting, remitting and reporting taxes. The Koskisen Group does not have a separate tax strategy, and taxes are paid directly without group arrangements or planning in the geographical areas of operations.
Other local impact
In addition to its impact directly on business, Koskisen supports selected non-profit organisations financially in its localities. The support is mainly targeted at sports leisure activities that support the well-being of children and young people, as well as at educational institutions in the wood products and forestry sectors, for example in the form of support for theses or scholarships.