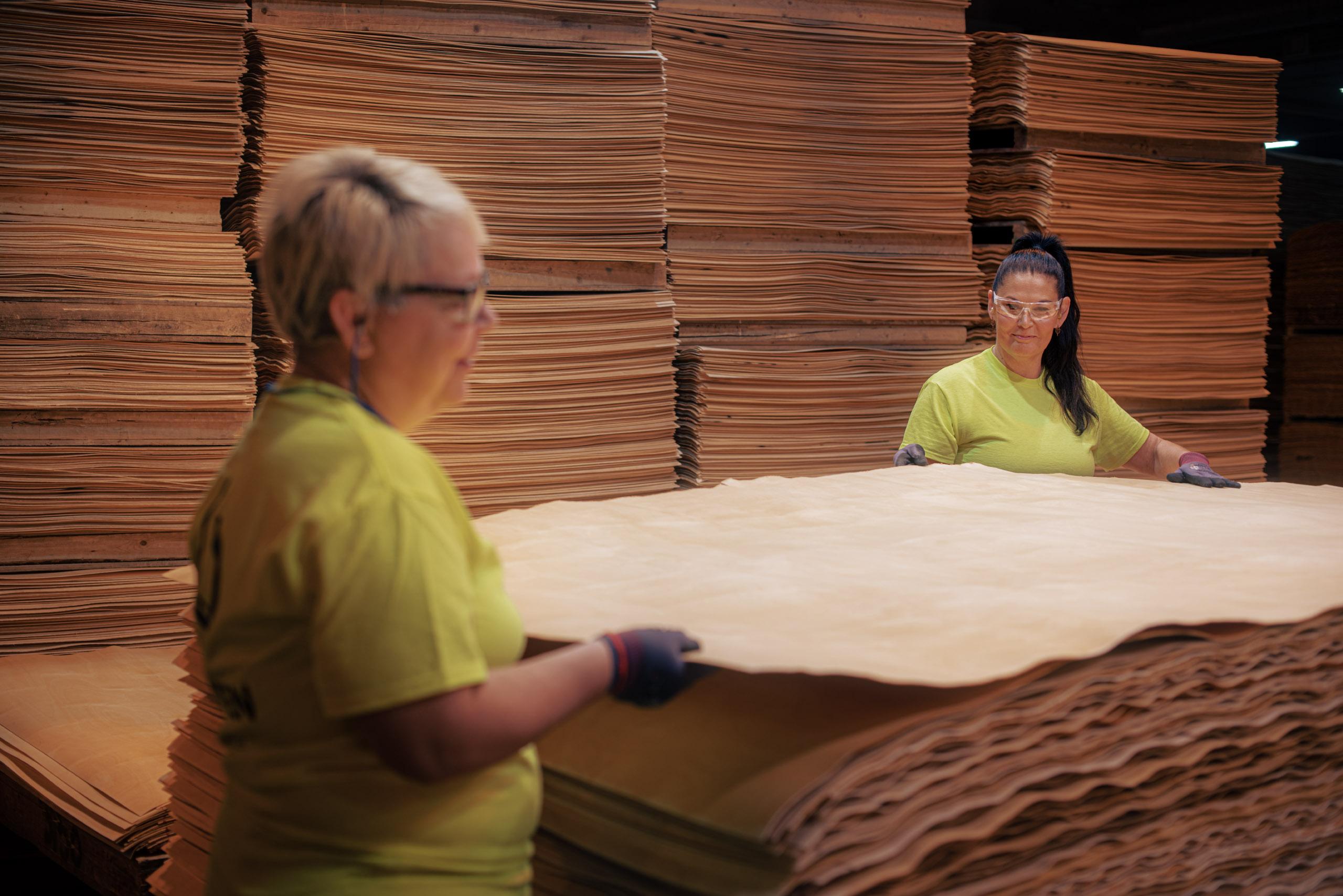 Koskisen has more than 900 employees. We are united by great team spirit, a belief in our capabilities and the courage to create something new. We do our best every day – putting safety and quality first.
Come join us in creating a better tomorrow
Koskisen is a Finnish, family-owned wood products industry forerunner. Our roots in making wood products with a customer-first approach go back a long way. In our hands, wood is formed into sustainable products which store carbon for decades to come.
We are a major employer in our community and improve well-being in Järvelä in southern Finland, where our sawmill and panel industry units are located.
We operate in a global environment. Each year, more than half of Koskisen's production is exported. Our main market area is Europe, but our products are delivered worldwide to more than 70 countries. Our customers know us as a straightforward timber expert that keeps its promises.
For us, the well-being of our people and helping them grow professionally is a number-one priority. We focus on building expertise by actively utilising apprenticeship training. Taking care of well-being at work is one of our priorities. When people feel happy at work, it creates a strong foundation for profitable, productive and long-term operations.
Inspiring work
Meaningful work
We offer our employees a pleasant and safe workplace where every job feels meaningful. Koskisen is known for training its employees in-house and for encouraging them to continuously grow professionally and participate in training.
We invest in our personnel's development and in their learning, for example, through apprenticeships. Currently more than half of Koskisen's personnel have completed an apprenticeship alongside their work. This number is growing as apprenticeships are available continuously. Our employees have the opportunity to explore job rotation and to learn a wide range of tasks.
Well-being and the joy of keeping fit
In addition to training, we also invest in our employees' well-being at work and energy levels by promoting their physical activities and sports through the Smartum exercise benefits. Our employees in Järvelä can visit the local swimming pool at no charge and use the workplace gym. Our employees have access to diverse occupational health care on our own premises. Our occupational health care professionals know the work and working conditions inside out and, as a result, are well positioned to support employees' work ability.
In all of our Järvelä production units, our employees also have the option of eating at a workplace cafeteria that offers nutritional, varied and delicious food.