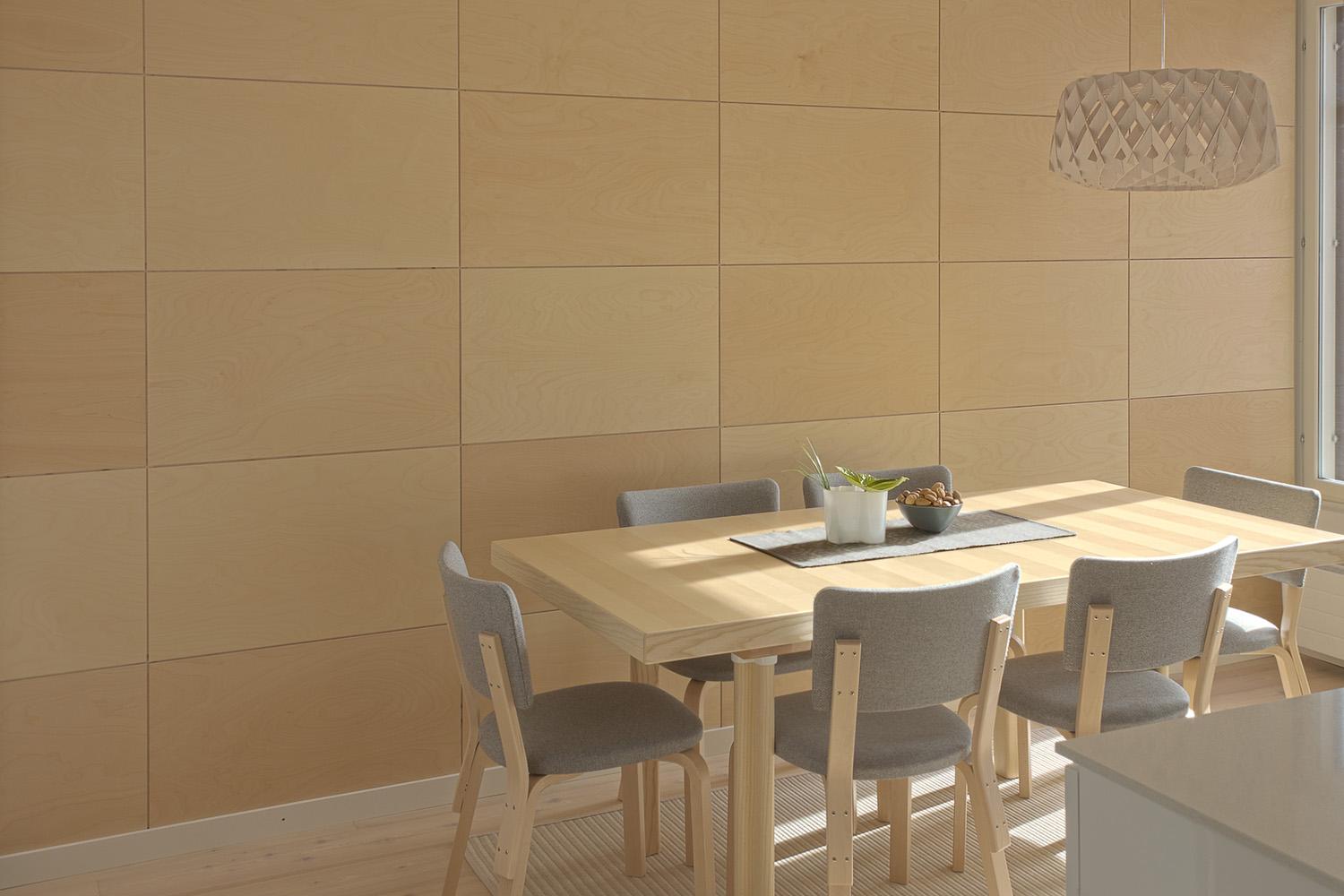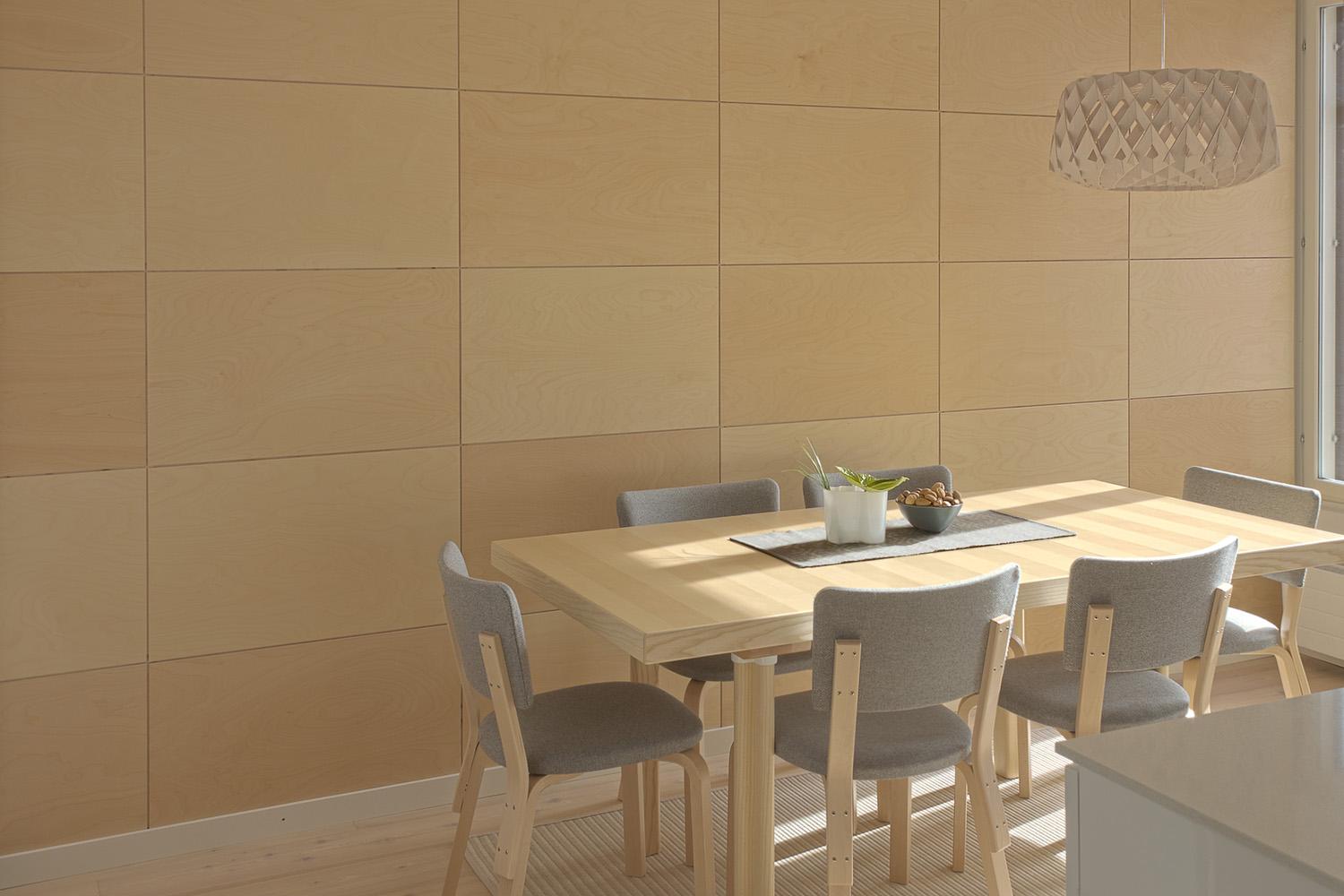 Arkki – Interior plywood
Arkki is a ready-to-install interior plywood panel made in Finland to help you realise even your most demanding ideas.
We manufacture Arkki decorative panels from Finnish birch plywood. A genuine wood surface is an elegant interior material, which gives the space a natural feel. Every Arkki panel is a unique piece shaped by Mother Nature.
Arkki panels are ready to be installed and you can easily build large wooden surfaces or smaller interior elements. Arkki is suitable for both modern and traditional styles of interior decoration. Arkki is available in white lacquer, clear lacquer and uncoated, allowing you to wax, paint or laquer the surface as you see fit.
The interior plywood panels are an easy way to highlight a room's wall or ceiling and to change the look of a space. The panels can be arranged so that the joints are in line or staggered either horizontally or vertically. Arkki is meant to be used indoors in dry conditions.
Arkki is a tongue-and-groove cut-to-size interior panel. It is easy to install using ordinary hand tools. The all-round tongue-and-groove structure makes installation quick and easy. The four-millimetre seam between the panels adds to the look of the finished surface. Wood's natural tendency to expand and contract has been taken into account in the tongue and groove, which means no special considerations are necessary when installing the panels.
Arkki interior plywood product info
Size: 732 mm x 454 mm
Thickness: 12 mm
Package: 5 plywood panels = 1.66 m2
Arkki interior plywood applications
Interior cladding
Ceilings
Room dividers
Painting-like interior elements such as headboards
Product downloads