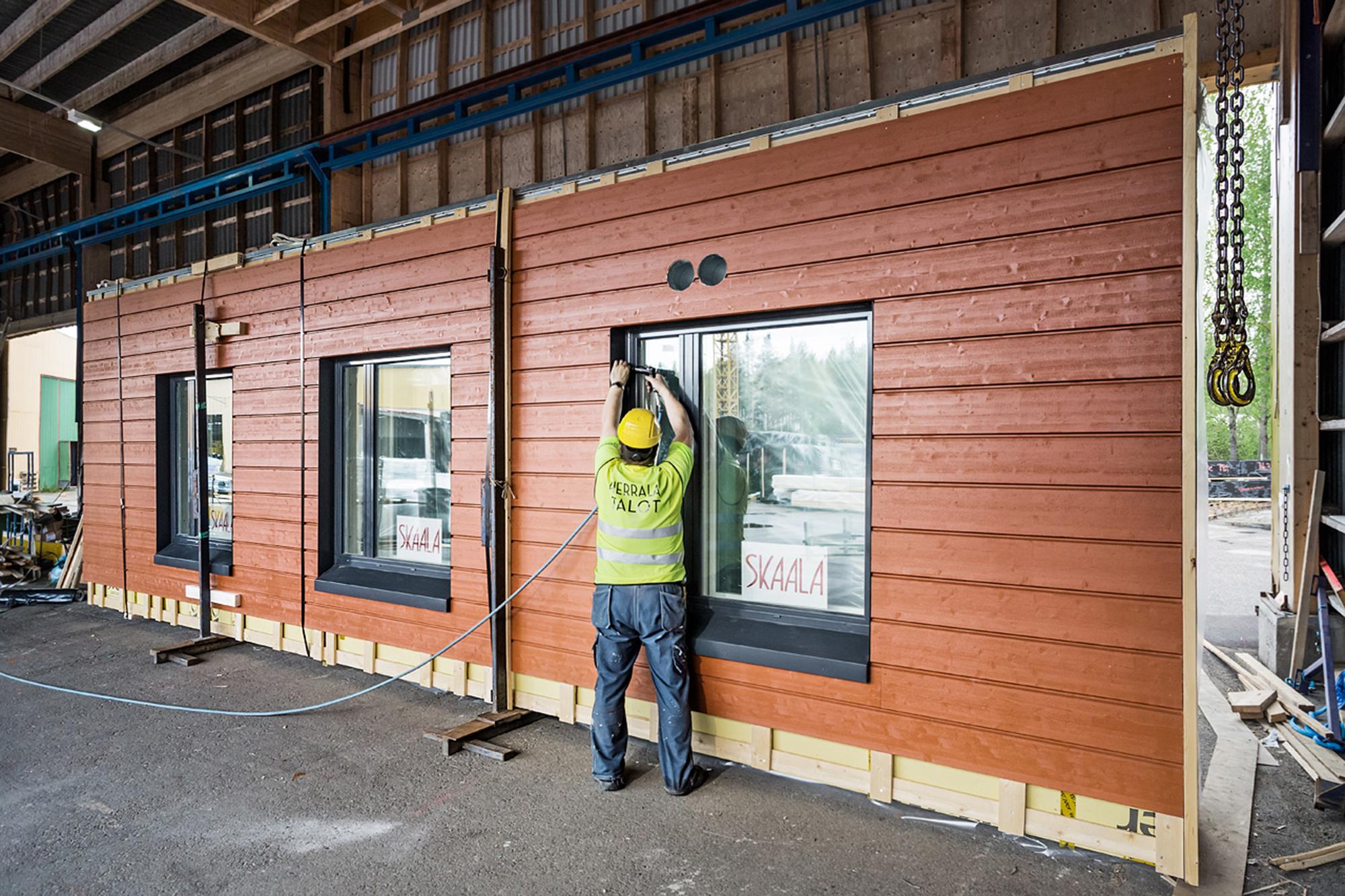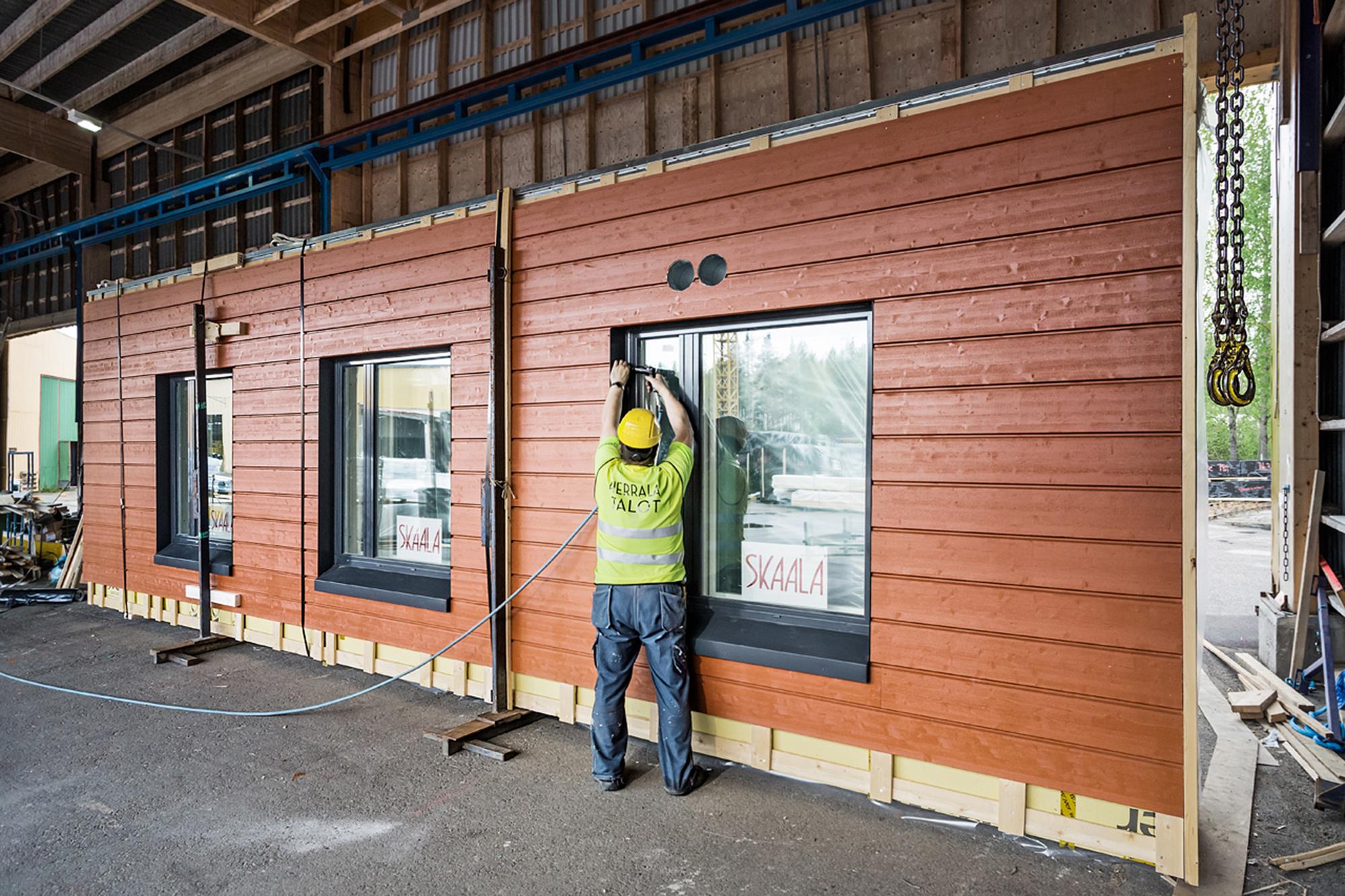 Fire-retardant timber
We manufacture Finnish exterior cladding timber treated with an industrial fire retardant.
The multi-stage industrial treatment process produces a certified fire-retardant wood product.
The initial stage, where the wood surface is treated with a preservative against blue-stain, mould and rot, is followed by a coat of fire-retardant paint. Finally, the product receives an undercoat in the desired colour. The fire-retardant treatment guarantees the highest possible fire class, P1, for wood products.
The fire-retardant timber is also available with a topcoat, reducing the number of work stages that need to be performed at the building site.
The most common application of fire-retardant sawn goods is spruce exterior cladding boards for facades which we manufacture up to a maximum thickness of 57 mm. The fire protection characteristics are classified as B-s1, subclass d0, according to the SFS EN 13501-1 standard.
Timber treated with a fire-retardant coating can resist fire for longer than ordinary timber and does not ignite easily. Furthermore the timber product is weatherproof. Koskisen's fire-retardant coating system for wood can replace, partially or fully, structural fire protection or a separate sprinkler system.