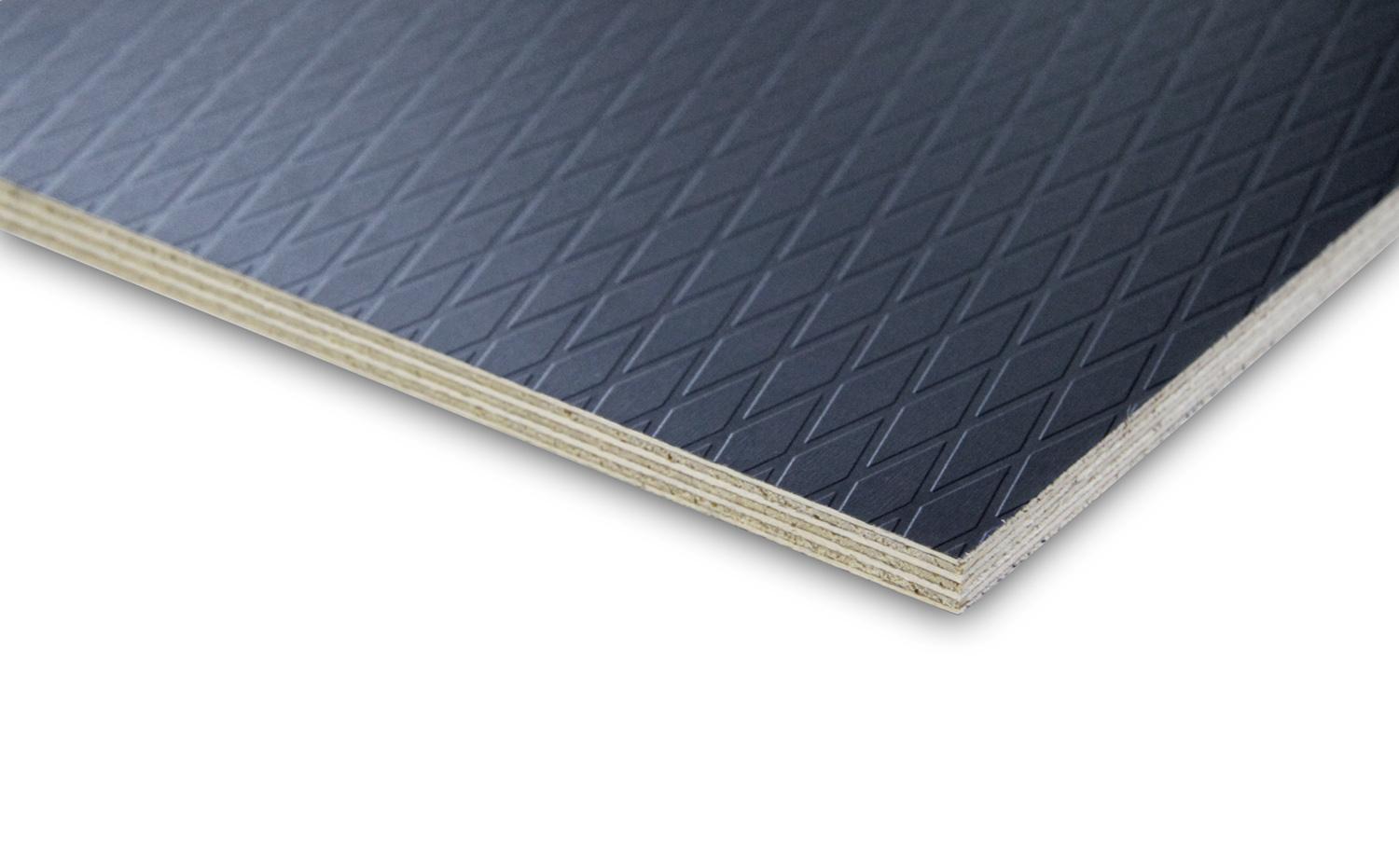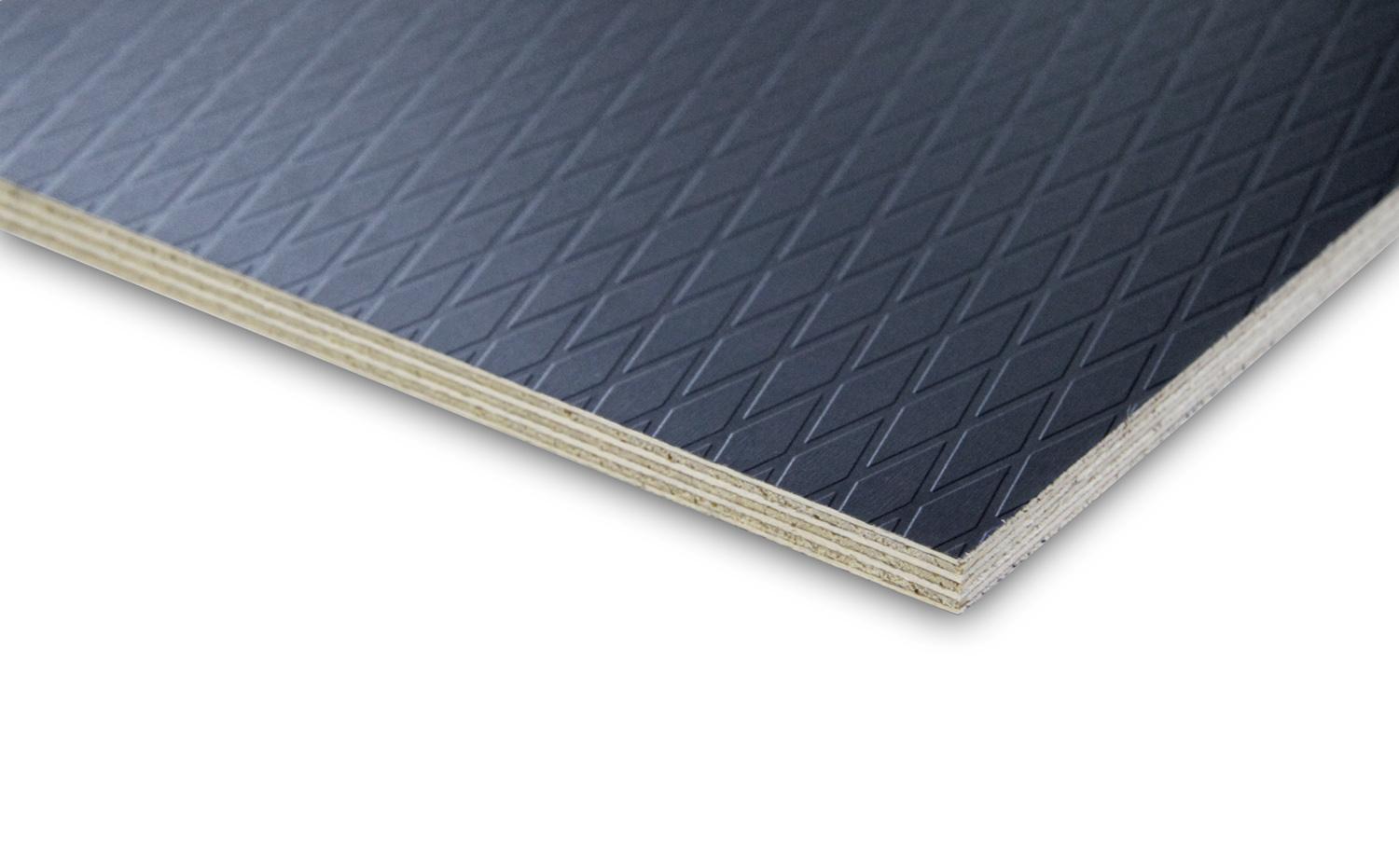 KoskiDiamond – Anti-slip flooring plywood
KoskiDiamond is a slip-resistant and easy-to-clean Finnish flooring plywood for transport vehicles and cold storerooms.
KoskiDiamond is a durable phenol-coated birch plywood. Its slip-resistant diamond embossing makes KoskiDiamond an extremely hard-wearing, easy-to-clean and versatile flooring panel. Our KoskiDiamond plywood panels are ideal for applications that require an especially hard-wearing surface, for example the floors of transport vehicles and auditoriums.
KoskiDiamond is also available with a reverse diamond pattern for concrete formworks, for example, for use in prefabricated stairs.
Advantages of KoskiDiamond plywood panels
Slip-resistant coated plywood
Wear and weather-resistant surface
Easy to clean
Environmentally friendly throughout its life cycle
KoskiDiamond plywood panel applications
Floors of transport vehicles
Loading platforms
Floors for storerooms
Auditorium structures
Flight cases