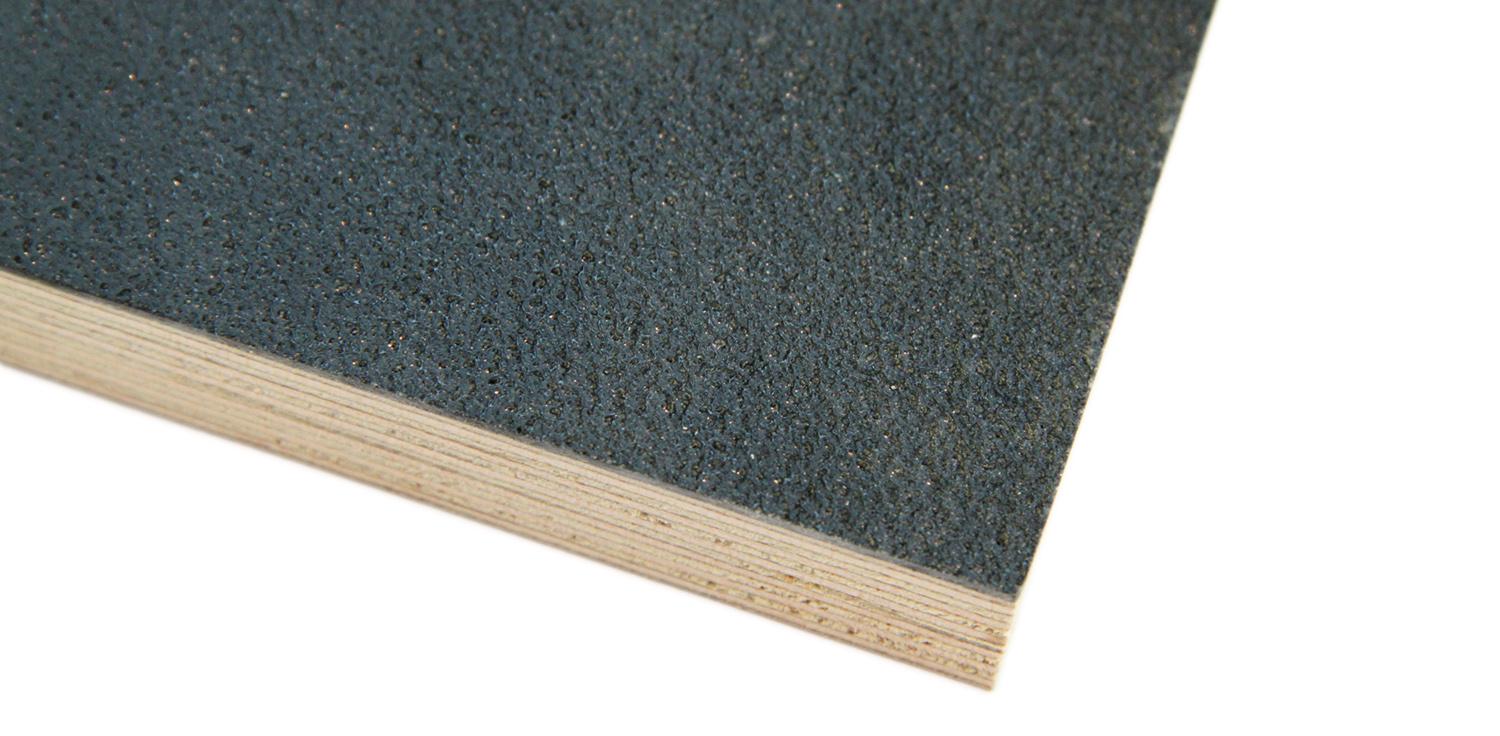 KoskiFutura Antislip – Slip-resistant flooring plywood
KoskiFutura Antislip is birch flooring plywood for demanding conditions. Its durable surface is especially suitable for floors.
KoskiFutura Antislip is a Finnish birch plywood with a glass-fibre-reinforced, slip-resistant coating containing quartz granules. KoskiFutura Antislip is excellent for applications that require a hard-wearing flooring material with slip resistance. The durable surface also protects the plywood from moisture.
Advantages of KoskiFutura Antislip plywood panels
Slip resistant surface, rating R12 (DIN 51130)
Very durable, wear-resistant surface
Weather resistant
Environmentally friendly throughout its life cycle
Heat and cold resistant -30 °C/+80 °C
Certified food safe
KoskiFutura Antislip plywood panel applications
Floors of transport vehicles
Loading ramps and platforms
Suitable for indoor and outdoor use
Cold store flooring