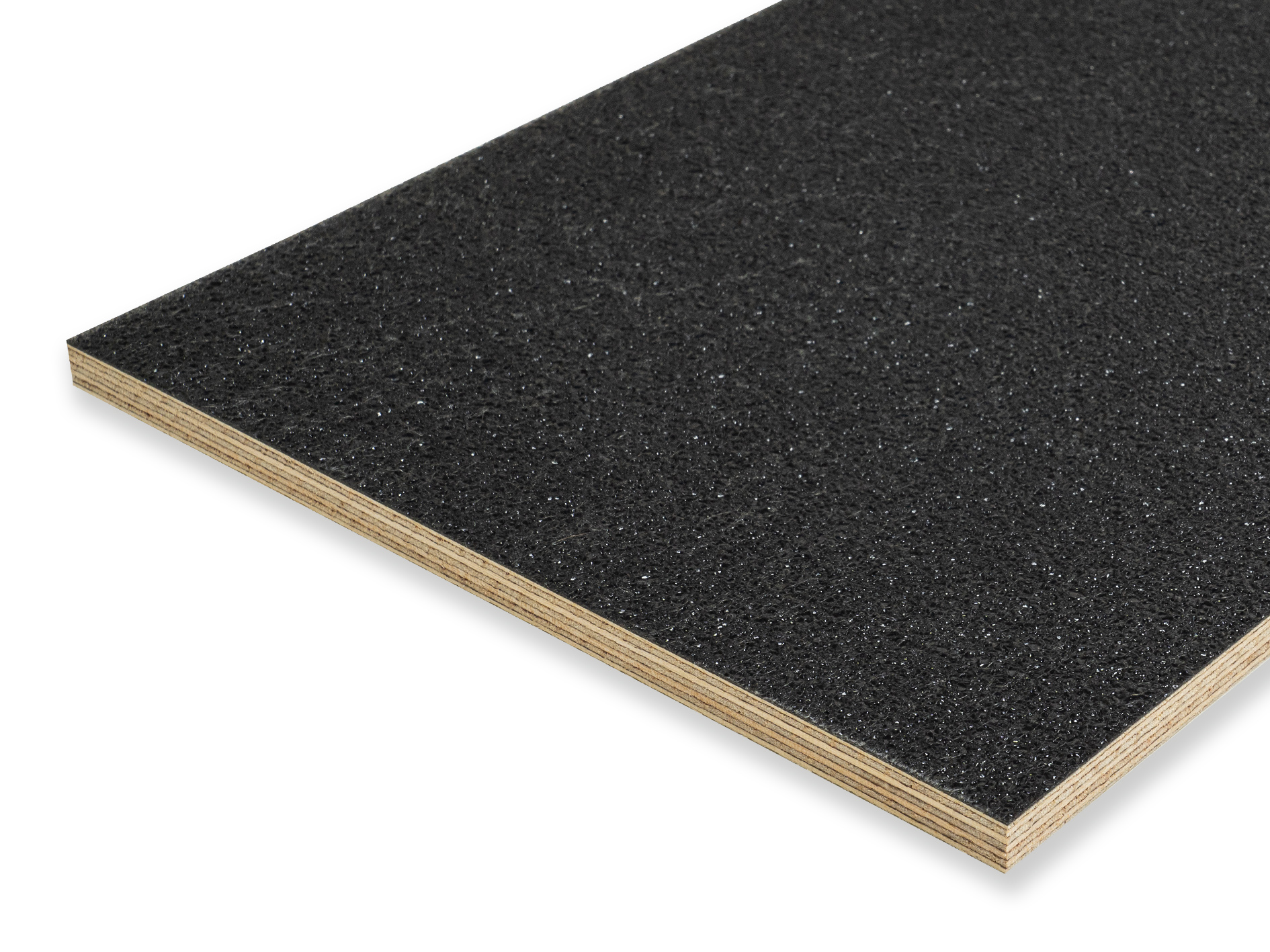 KoskiGrip – Flooring plywood
KoskGrip is strong birch or combi plywood with a slip and wear-resistant coating.
The tough and elastic surface of KoskiGrip maintains good slip and wear resistant properties.
The combination of strong, rigid plywood and the special overlay makes KoskiGrip an ideal flooring material for the various needs of transport industry. KoskiGrip is suitable for vehicle floors.
Advantages of KoskiGrip plywood panels
Slip-resistant surface
Hard-wearing surface
Moisture-resistant structure
Environmentally friendly throughout its life cycle
KoskiGrip plywood panel applications
Floors of transport vehicles
Playground structures and equipment
Sports facilities
Sports equipment
Product downloads
Product leaflets
Terms of sale and other documents