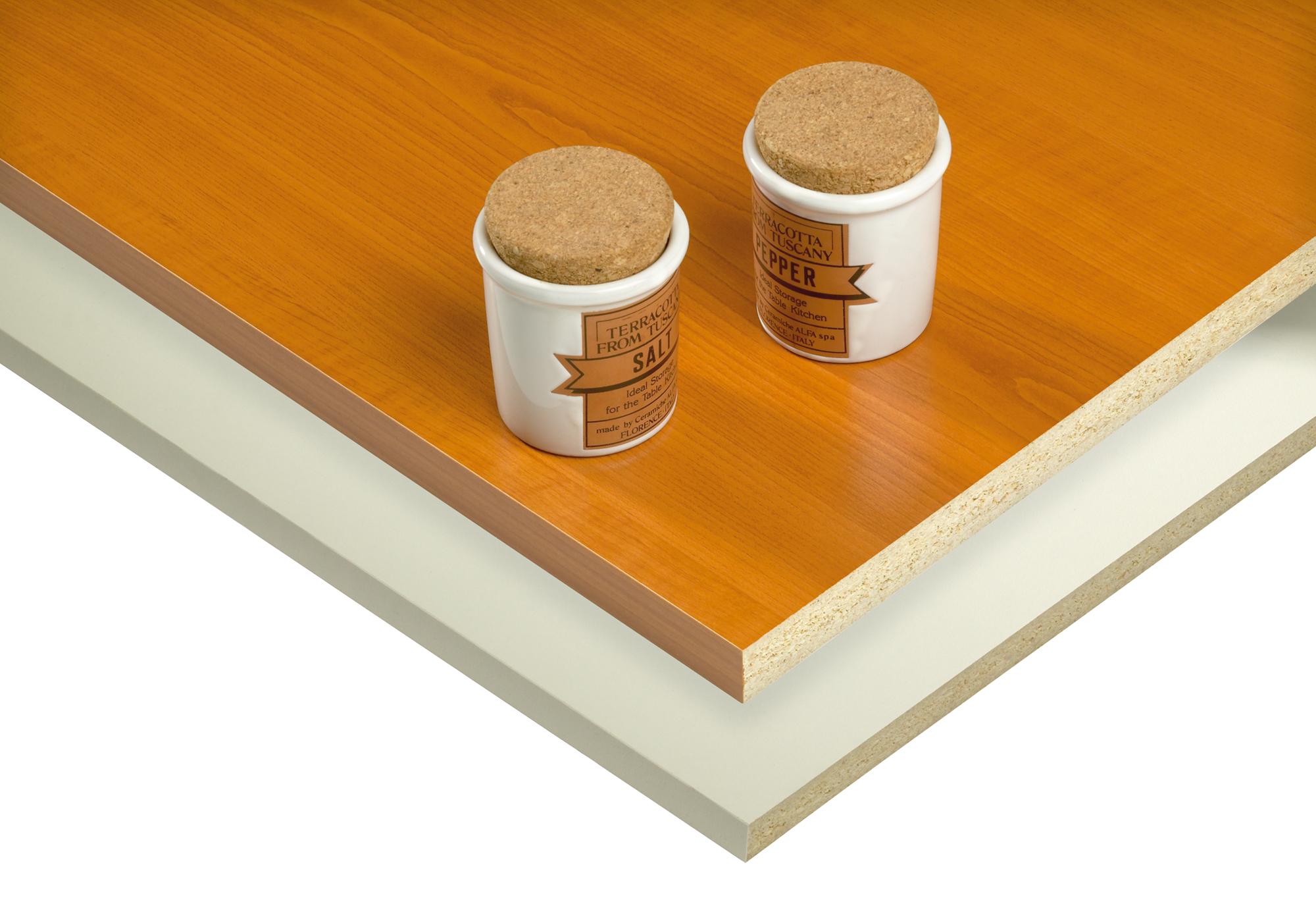 KoskiKant – Edge-banded furniture board made from clean, Finnish chipboard
KoskiKant is a Finnish chipboard that is ideal for the needs of the joinery industry, for instance, for furniture body components, shelves and doors. Its high-quality melamine surface and banded edges guarantee an elegant result in any application.
Elegant furniture boards made from Finnish chipboard
KoskiKant is a melamine-coated furniture board that is edge-banded on the two long sides of the board. The chipboard is also available with 1–4 sides edge-banded. The standard colour is classic white to suit the Scandinavian aesthetic. Other colours are available on order.
Wear-resistant melamine guarantees long-lasting shelves and doors
KoskiKant furniture boards have a wear-resistant melamine coating that guarantees durable and pleasing furniture body components year after year. Melamine-coated chipboard is easy to machine, which makes the production of furniture fast and reliable. In addition, it is easy to keep melamine-coated shelves and doors clean, and they are highly moisture resistant. KoskiKant boards are manufactured in strength grades P2 and P5.
Clean chipboard won't damage saw blades
KoskiKant chipboard is made in Järvelä, home to the only chipboard mill in Finland, by professionals who ensure a high-quality end product using clean raw materials. Sawmilling industry wood by-products account for 90% of the content of all the boards. Chipboard manufactured from clean raw materials is easy to machine and won't damage saw blades. Blades that are in good condition cut board better and bring savings in equipment maintenance. KoskiKant furniture boards are classified in the best finishing material emission class M1.
Advantages of KoskiKant furniture chipboard
Finished, coated surface
Edge-banded sides
Quick and easy to install
Easy to keep clean
The strength of the board is constant in every direction
Environmentally friendly throughout its life cycle
KoskiKant furniture chipboard applications
Furniture body components
Shelves
Doors
Covering boards
Furniture for public spaces
Product downloads