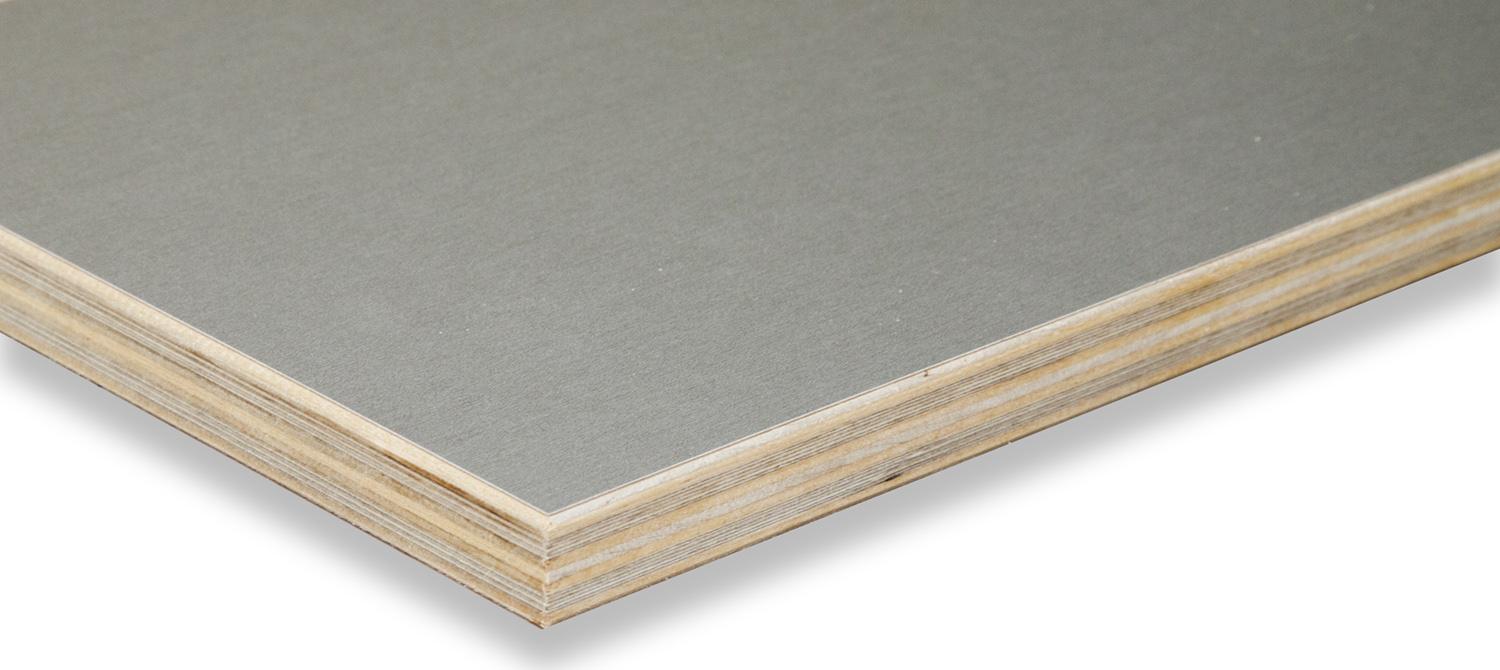 KoskiLaser 3D – Die cutting plywood
KoskiLaser 3D, Finnish birch plywood, is made using the Power Orientated Micro Multiplex Stabiliser (POMMS) technology developed by Koskisen.
KoskiLaser 3D is a flat and straight plywood panel that is easy to cut with a laser. The thin and dense inner layers strengthen the panel which allows it to be used also for embossing applications in die cutting.
In addition to the birch veneers the characteristics of KoskiLaser 3D birch plywood include an extra thin veneer structure. The plywood panel is coated as standard with a hard, durable silver-coloured laminate. KoskiLaser 3D plywood is developed in collaboration with professional die-makers and is made of fully renewable wood material.
The POMMS technology ensures that the plywood panels stay flat when making a die, provided that the panels have been stored properly. Strong and homogenous birch plywood is the perfect platform for keeping knives firmly in place and ensuring the required dimensional accuracy through a long series of die cutting. KoskiLaser 3D is the perfect material for use with steel counter plates.
Advantages of KoskiLaser 3D plywood panels
Straight and flat board
Long service life
Smooth and hard surface
Hygienic and easy to clean
Environmentally friendly throughout its life cycle
Product downloads