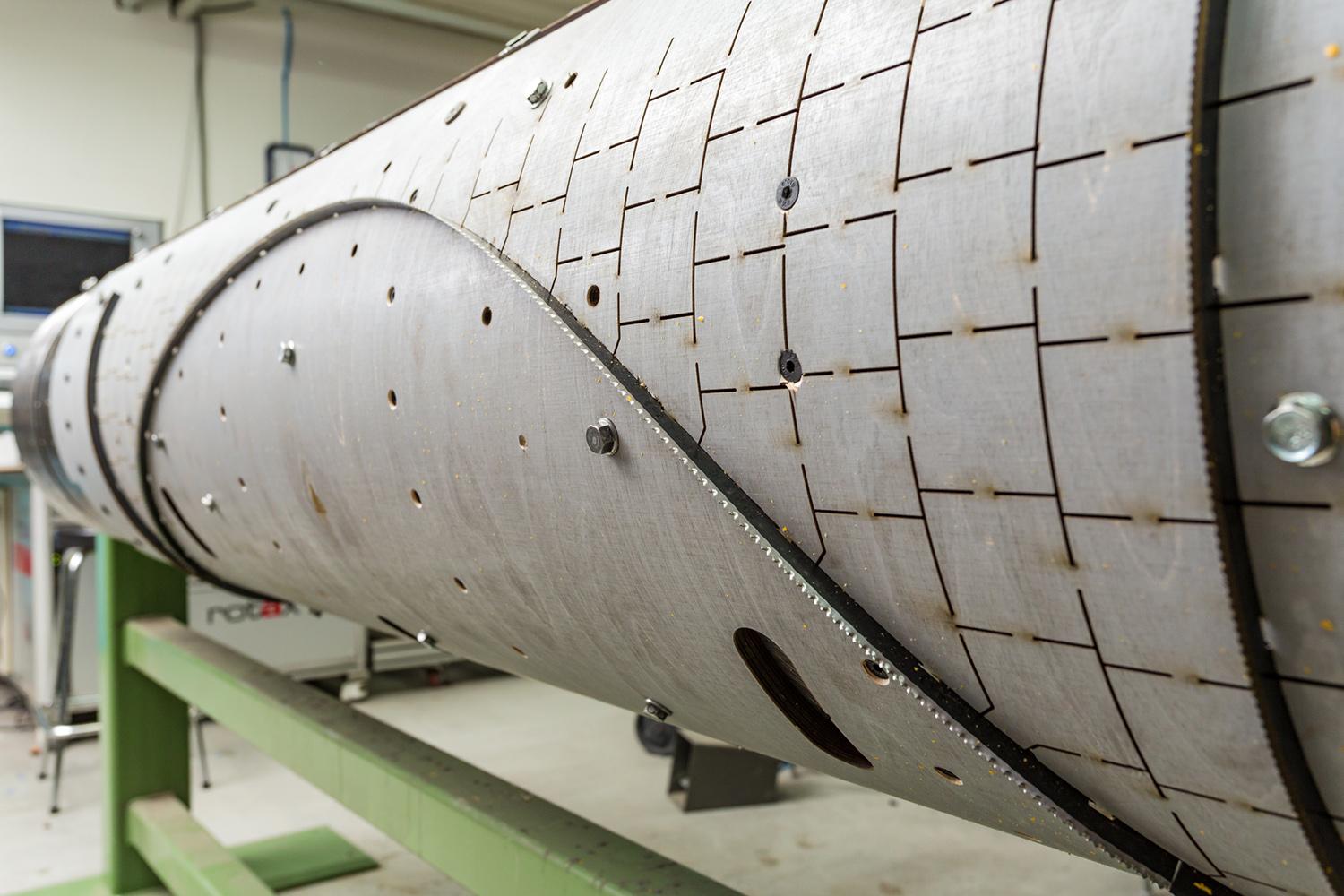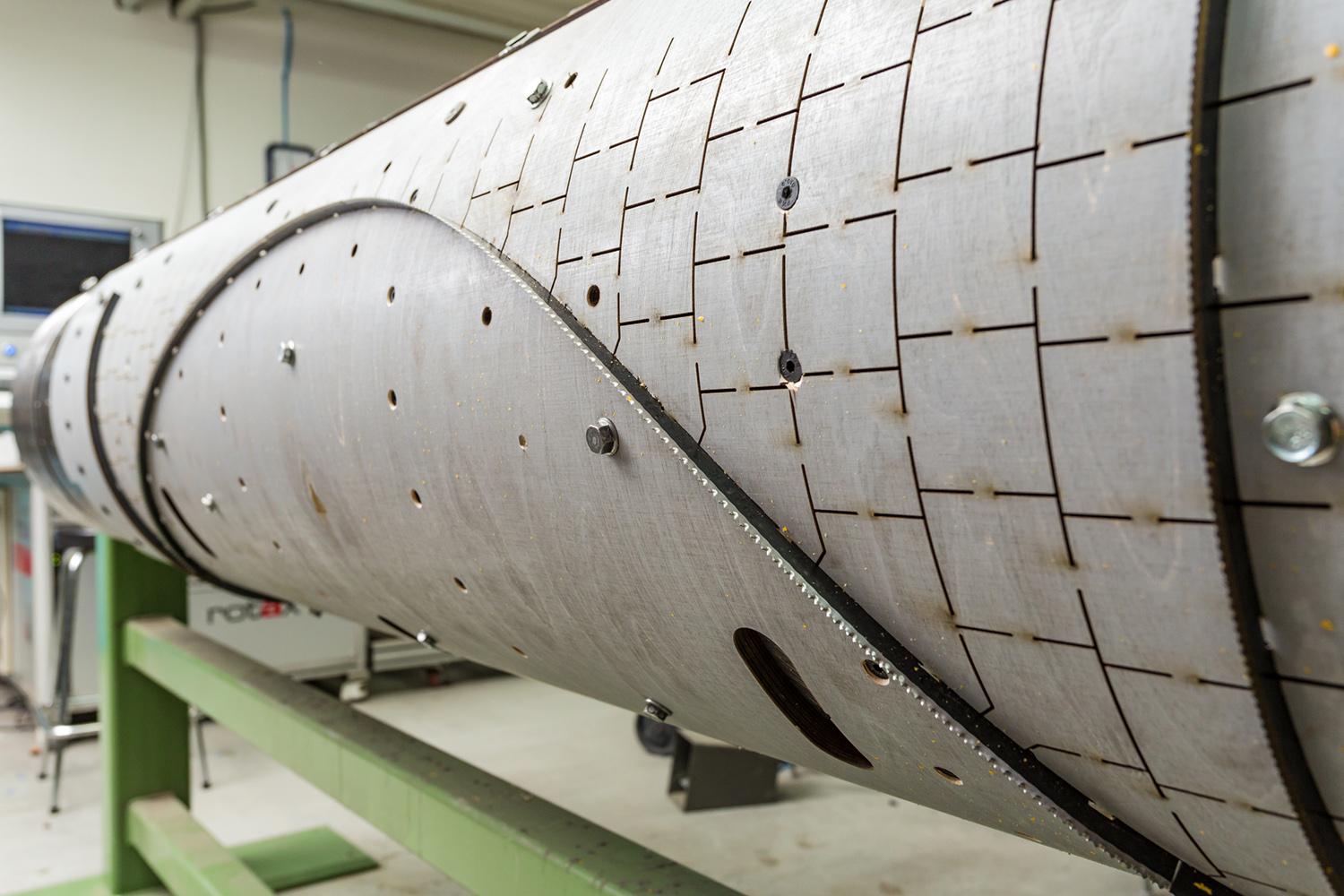 Specially glued rotary plywood
Specially glued rotary plywood for die makers and the packaging industry
Ingressi: KoskiLaser Rotary is a smooth-faced plywood in the shape of a semicircle and made from Finnish birch veneers.
Smooth-faced rotary plywood specially glued for die-makers
KoskiLaser Rotary is made from birch or beech veneers and is produced with Scandinavian technology and know-how. The stability and quality of the plywood is achieved through the combination of new gluing technology and flawless production expertise. In addition, carefully selected veneers ensure a uniform thickness and provide for stable and fast laser cutting in packaging industry processes.
The time spent on laser cutting can be reduced when using rotary shells made from birch. Additionally, attaching the knives is faster and easier. The surface quality and appearance of the rotary plywood makes KoskiLaser Rotary a high-quality and reliable choice for die cutting.
Face veneers available in several colours
Rotary shells are available in a wide selection of striking RAL ECO colours. We also manufacture KoskiLaser Rotary plywood without a coating. All of the ECO colours are translucent and leave the wood grain visible, displaying the wood's natural beauty and quality of the face veneers. The plywood's coating makes it smooth, allowing for easy and durable gluing of the rubbers. When you choose plywood coated with ECO colour you also save on adhesive.
Accurate and reliable quality control
The manufacture of rotary shells is monitored closely throughout the process. The rotary shells are measured immediately after pressing and again after cooling. They are measured for the third time just before packaging.
Available KoskiLaser Rotary die cutting products
KoskiLaser Rotary – made from birch veneers
KoskiLaser Rotary BF – core made from birch and faces from beech
KoskiLaser Rotary Eco – made from birch veneers, surface dyed with ECO colours
Advantages of KoskiLaser Rotary plywood for die-makers
dimensional stability
fast laser cutting
short face grain for easy knife fitting and good holding properties
hygienic and easy to clean
smooth translucent surface
good base for gluing rubbers
low emissions during laser cutting
environmentally friendly throughout its life cycle