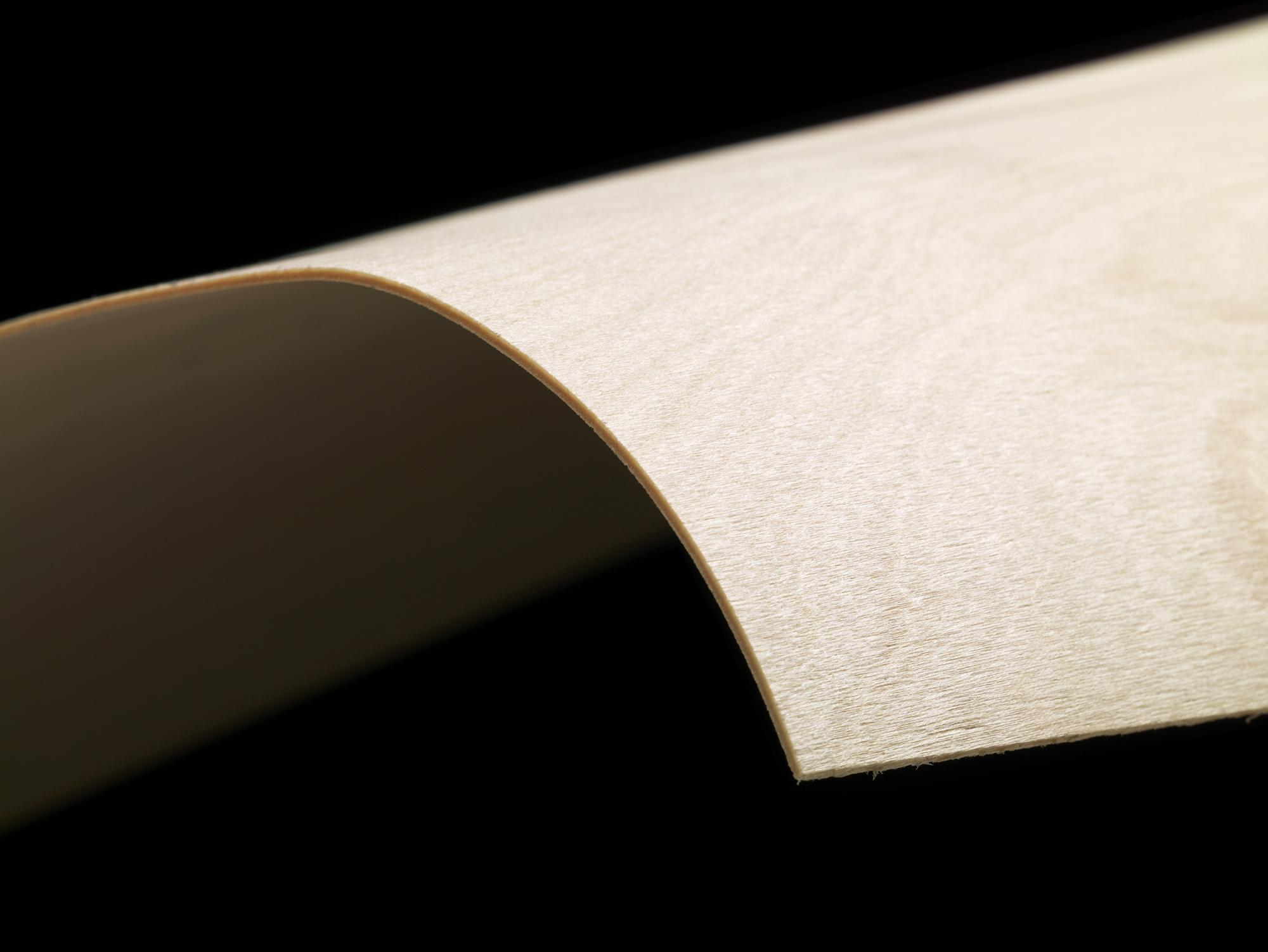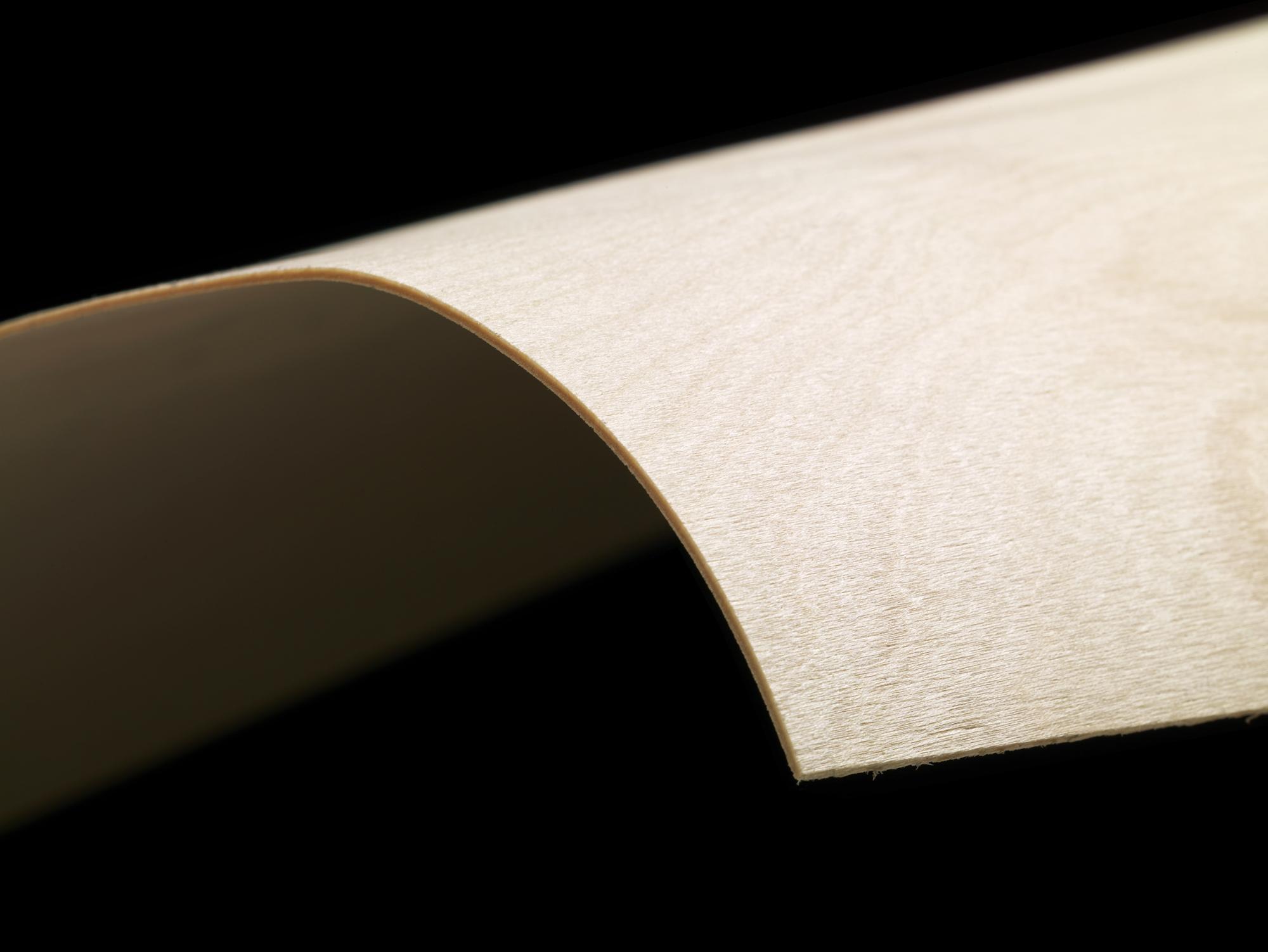 KoskiPly Birch – Thin plywood
Bendable and strong thin plywood for a wide range of uses
Bendable and strong Finnish thin plywood, also known as aircraft plywood, offers an incredible number of applications from furniture to instruments, from saddles to scale models and other technically demanding applications
KoskiPly Birch is flexible, cross-banded thin plywood, made from thin birch veneers throughout and faced with a joint-free birch veneer. The surface of the thin plywood that we make from Finnish birch is natural, light and homogenous and is thus well suited to design products and other applications that require an attractive appearance. Due to its characteristics, thin plywood is ideal for applications that require lightness, good mechanical properties, bendability or demanding machining.
The surface of KoskiPly Birch thin plywood can be left untreated, allowing the beautiful veneer surface of the birch to show, or it can be treated in various ways, including lacquering, waxing or staining.
The wood raw material we use is procured from sustainably managed forests. As a material, thin plywood manufactured from birch is an eco-friendly and easy-to-recycle option.
Advantages of KoskiPly Birch thin plywood
homogeneous, consistent and light surface
light-weight material with excellent strength properties, suited for multiple applications
easy to work and coat
environmentally friendly alternative to e.g. plastic
suitable for laser and waterjet cutting
good acoustic properties
suitable for outdoor and indoor use
KoskiPly Birch thin plywood applications
small aircraft
lamps
toys, design products
jewellery
scale models
everyday items
musical instruments, speakers
saddles
sports equipment
boats and canoes
Product downloads
Product leaflets
Terms of sale and other documents