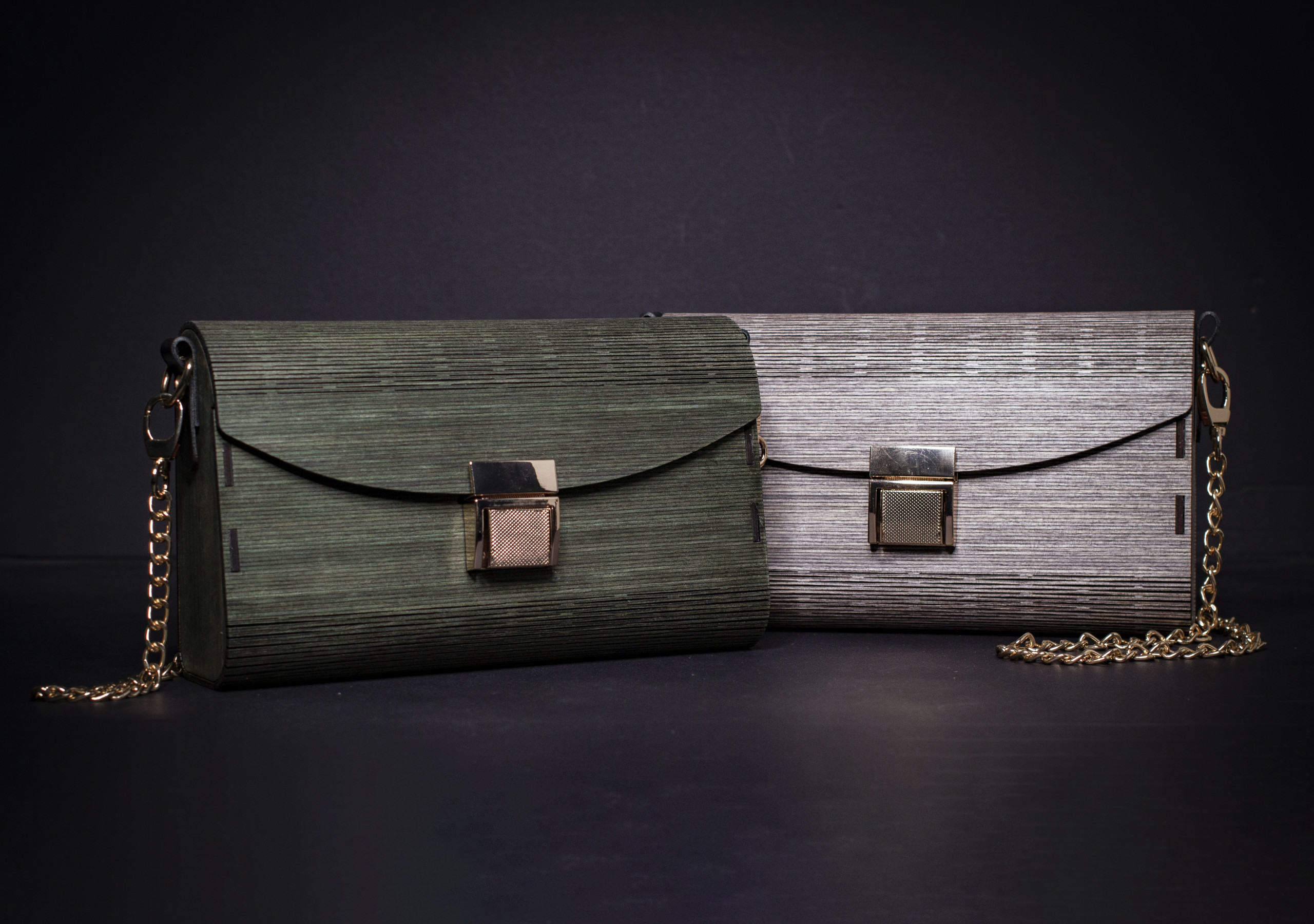 KoskiPly Color – thin plywood made with dyed birch veneers
KoskiPly Color is cross-banded thin veneer plywood, made from birch veneers and faced with dyed birch veneer. The face veneer of the plywood panel is through-coloured using an ecological method, which also makes it possible to sand the plywood without causing the colour to fade. The surface of the plywood can also be further treated for example with wax, if required.
KoskiPly Color's velvety tones and unique surface bring any end product to life. The earthy tones interact beautifully with light and there are several colour options to choose from. These properties make KoskiPly Color ideal for design products that require a unique appearance.
The KoskiPly Color plywood panel comes in thicknesses starting from 1.5 mm and increasing in increments of 0.5 mm. The standard size of the Color plywood panels is 1220 x 1220 mm.
KoskiPly Color can be made with interior and flex glue, which are suitable for, among other things, laser cutting, depending on the customer's need.
The KoskiPly Color product family has ten colour options. See the bottom of the page for the colour range.
The wood raw material we use is procured from sustainably managed forests. As a material, thin veneer plywood manufactured from birch is an eco-friendly and easy-to-recycle option.
Benefits
Ecological and environmentally friendly material
through-dyed surface veneer (0,6mm)
suitable for laser cutting
velvety, lively and unique surface
Applications
design products such as lamps
jewellery
decorative objects
design furniture
Product downloads
Product leaflets
Terms of sale and other documents