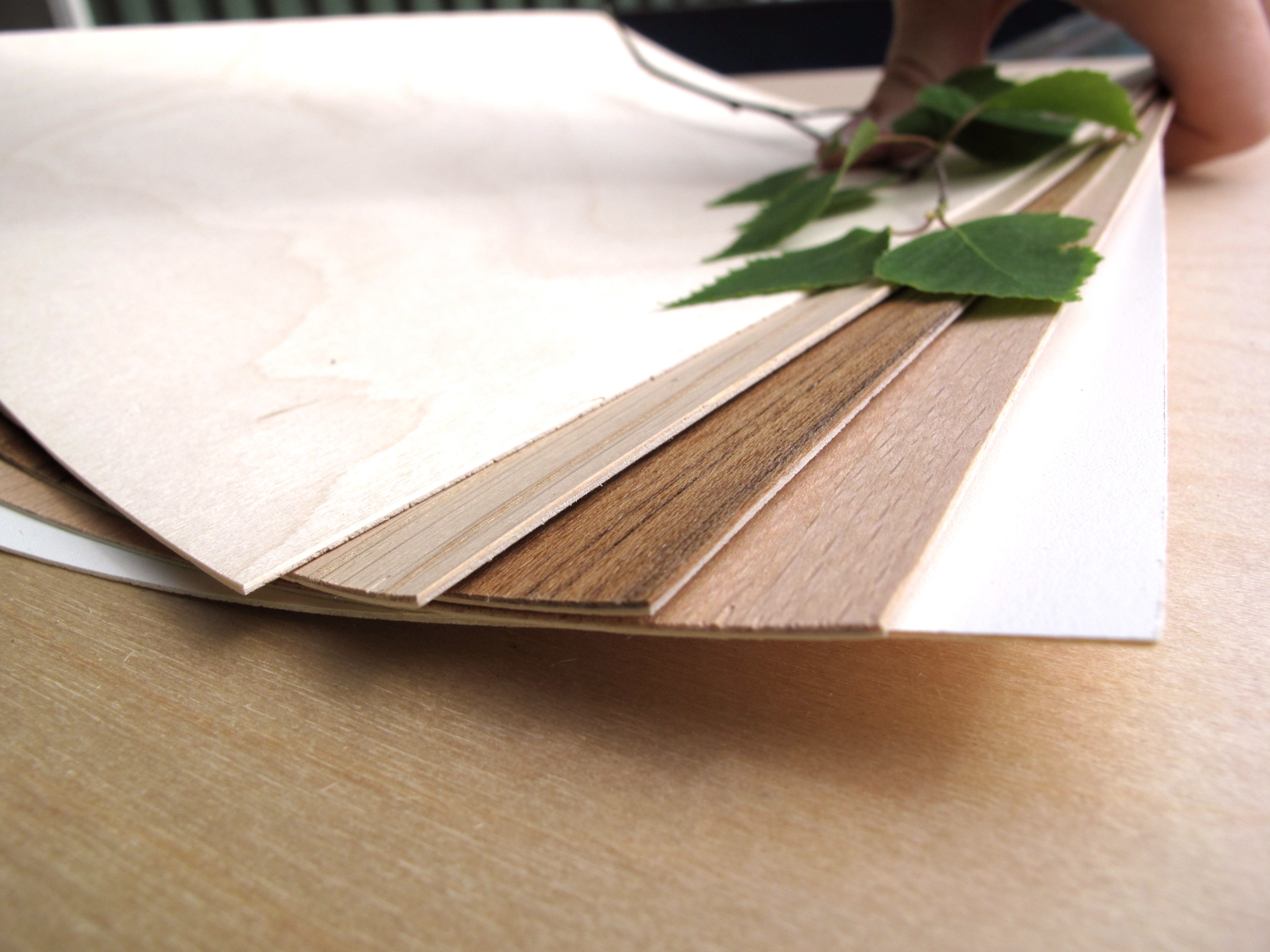 KoskiPly Hardwood – classic hardwood surface with a high-quality birch veneer core
KoskiPly Hardwood is cross-banded thin veneer plywood, made from birch veneers and faced with a hardwood veneer. KoskiPly Hardwood combines durable and beautiful hardwood face veneers and the familiar, high-quality birch veneer core.
The properties of Hardwood products can be adjusted according to the product's glue. Manufactured using interior or flex glue, KoskiPly Hardwood is also suitable for laser cutting. Depending on the intended use, the hardwood surface can be left natural or it can be processed as required, for example through surface treatment.
Due to their beautiful surface, suitable applications for Hardwood products include furniture, musical instruments, and design and interior decoration products.
KoskiPly Hardwood products can be manufactured at a minimum thickness of 1.5 mm. The product thicknesses increase in increments of 0.5 mm.
The face veneer of the plywood can be teak, walnut or oak. Other tree species such as cherry and beech are available by agreement. For more information about product options, contact Koskisen's Thin Plywood sales team.
The standard size of the Hardwood plywood panels is
exterior glued 1270×1270 mm and 1550×1550 mm
interior glued 1220×1220 mm and 1525×1525 mm
flex glued 1220×1220 mm and 1450×1450 mm
Product downloads
Product leaflets
Terms of sale and other documents