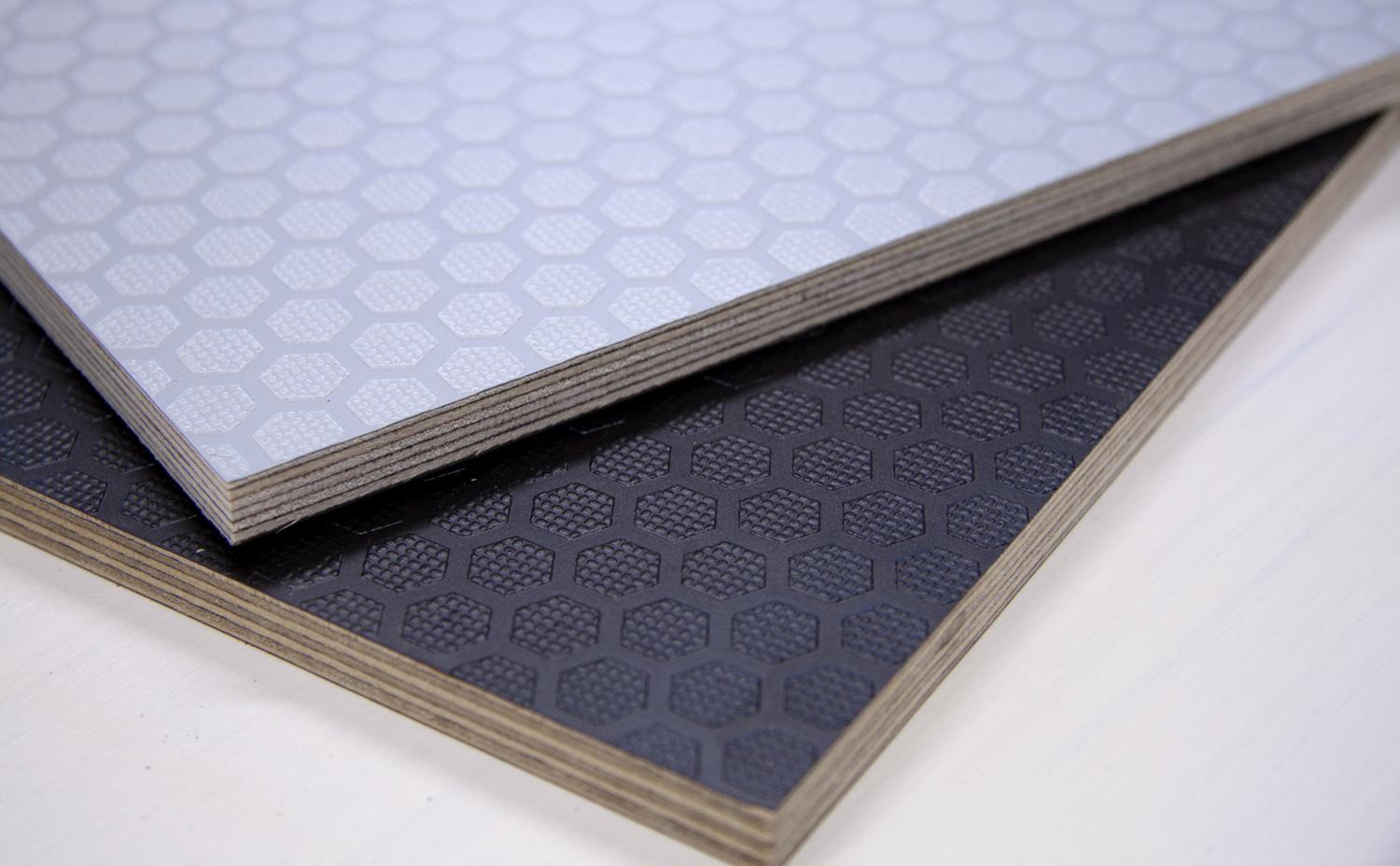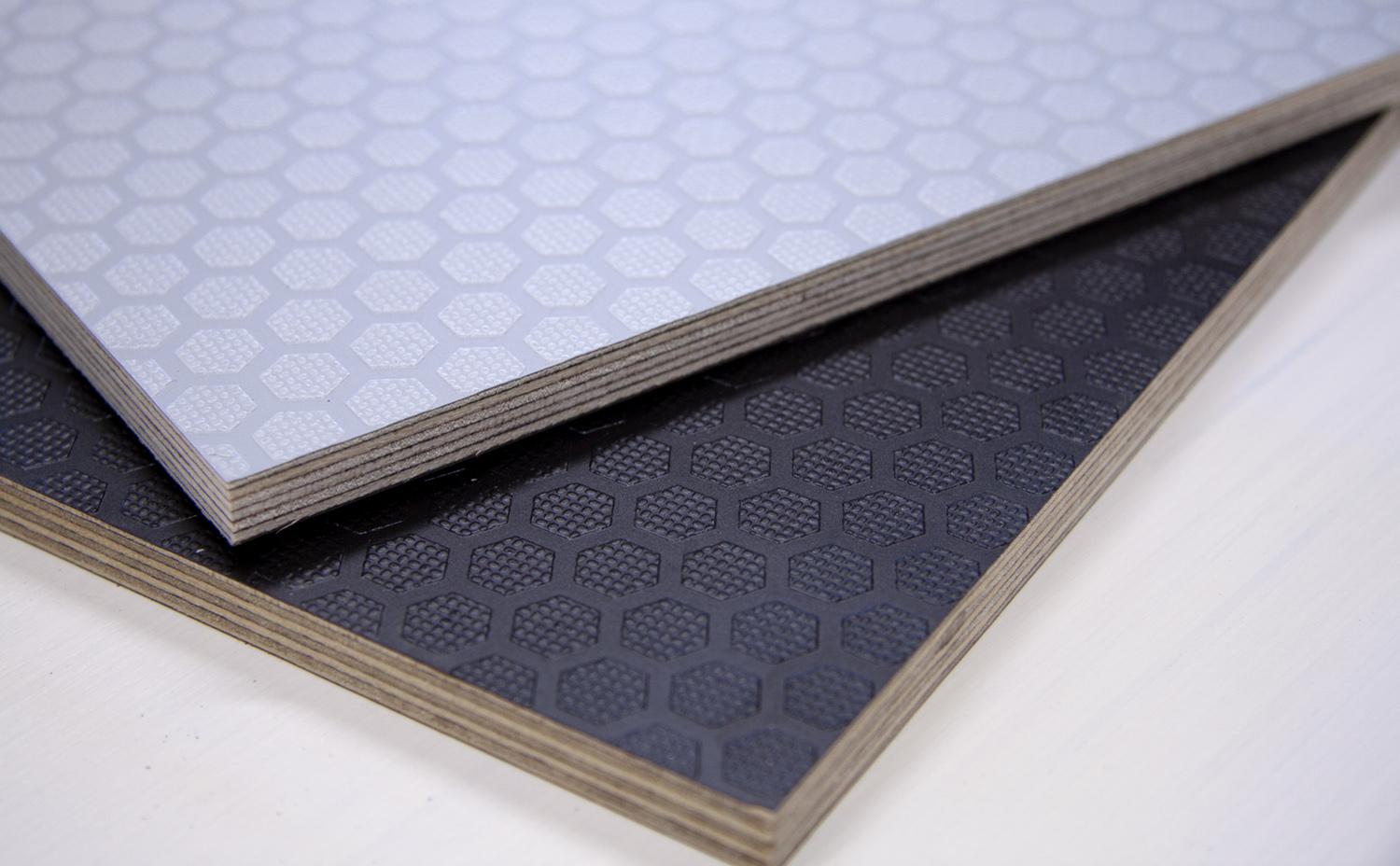 KoskiRuby – Flooring plywood
KoskiRuby is a Finnish birch plywood, ideally suited as a material for different types of floors due to its slip-resistant coating.
KoskiRuby is a durable birch plywood coated with a hard-wearing slip-resistant film. A slip-resistant hexagonal ruby pattern is hot pressed onto the film surface of KoskiRuby plywood panels.
KoskiRuby plywood maintains its anti-slip properties under a wide range of climatic conditions, and therefore is an ideal material for demanding applications.
Advantages of KoskiRuby plywood
High load bearing capacity
Hard-wearing surface
Slip-resistant surface
Environmentally friendly throughout its life cycle
KoskiRuby plywood applications
Floors of transport vehicles
Construction scaffolding
Stages, terraces
Sports fields and facilities
Playground structures and equipment
Product downloads