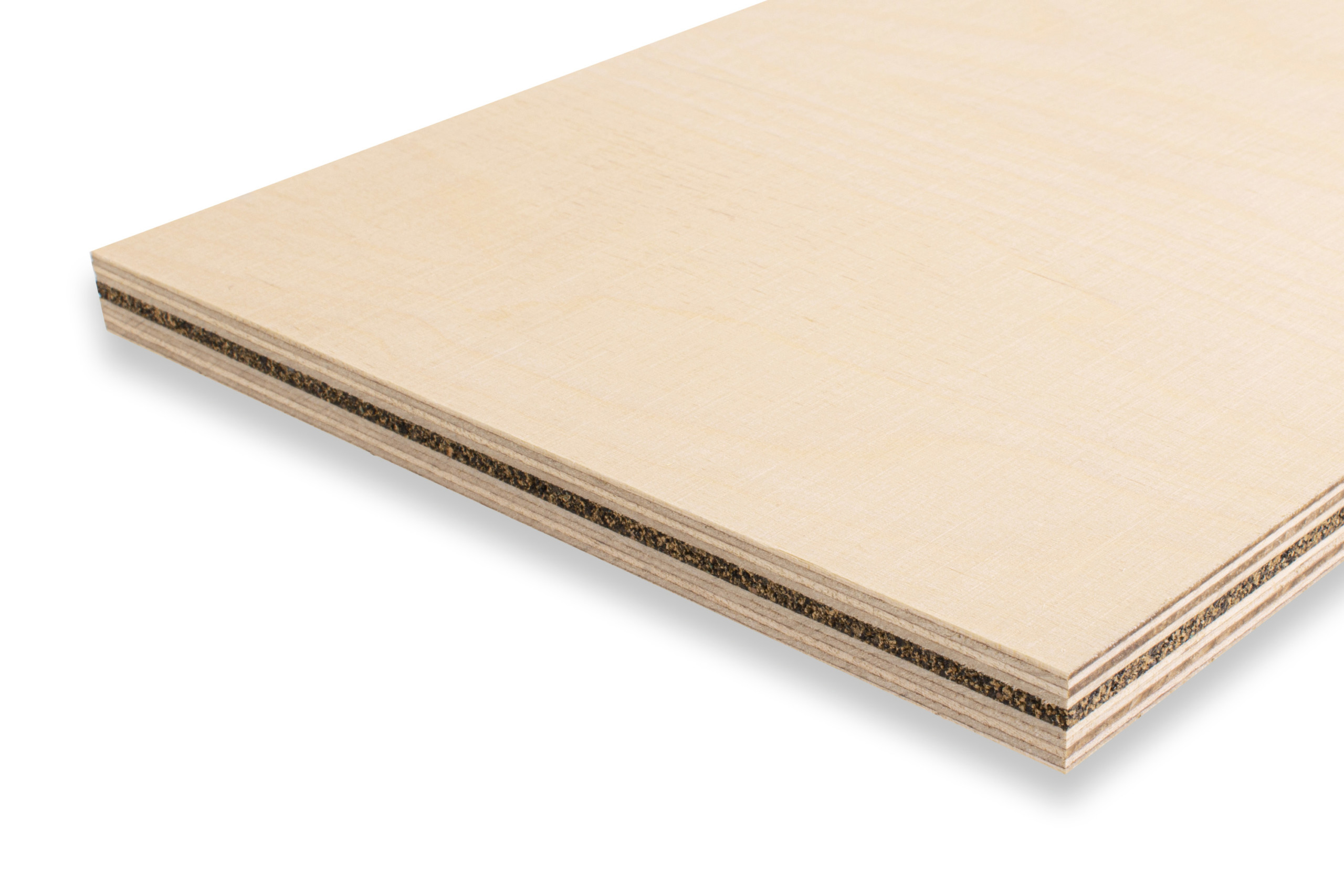 KoskiSound – Sound insulation plywood
KoskiSound is a sound insulation board made from Finnish birch plywood whose sound insulation properties have been improved with a cork-rubber composite mat.
Our KoskiSound birch plywood sound insulation board is primarily intended for insulating air-borne sound, but it also has certain structure-borne dampening properties. The sound insulation material used in KoskiSound is significantly lighter than corresponding rubber mats.
KoskiSound sound insulation board is suited to both indoor and outdoor applications. The product is manufactured from renewable and recyclable materials.
Advantages of KoskiSound sound insulation board
Good sound insulation properties
Good strength and stiffness properties
Light weight
Environmentally friendly throughout its life cycle
KoskiSound sound insulation board applications
Floors of railway wagons
Floors of buses
Shipbuilding
Sound insulating walls, floors and doors