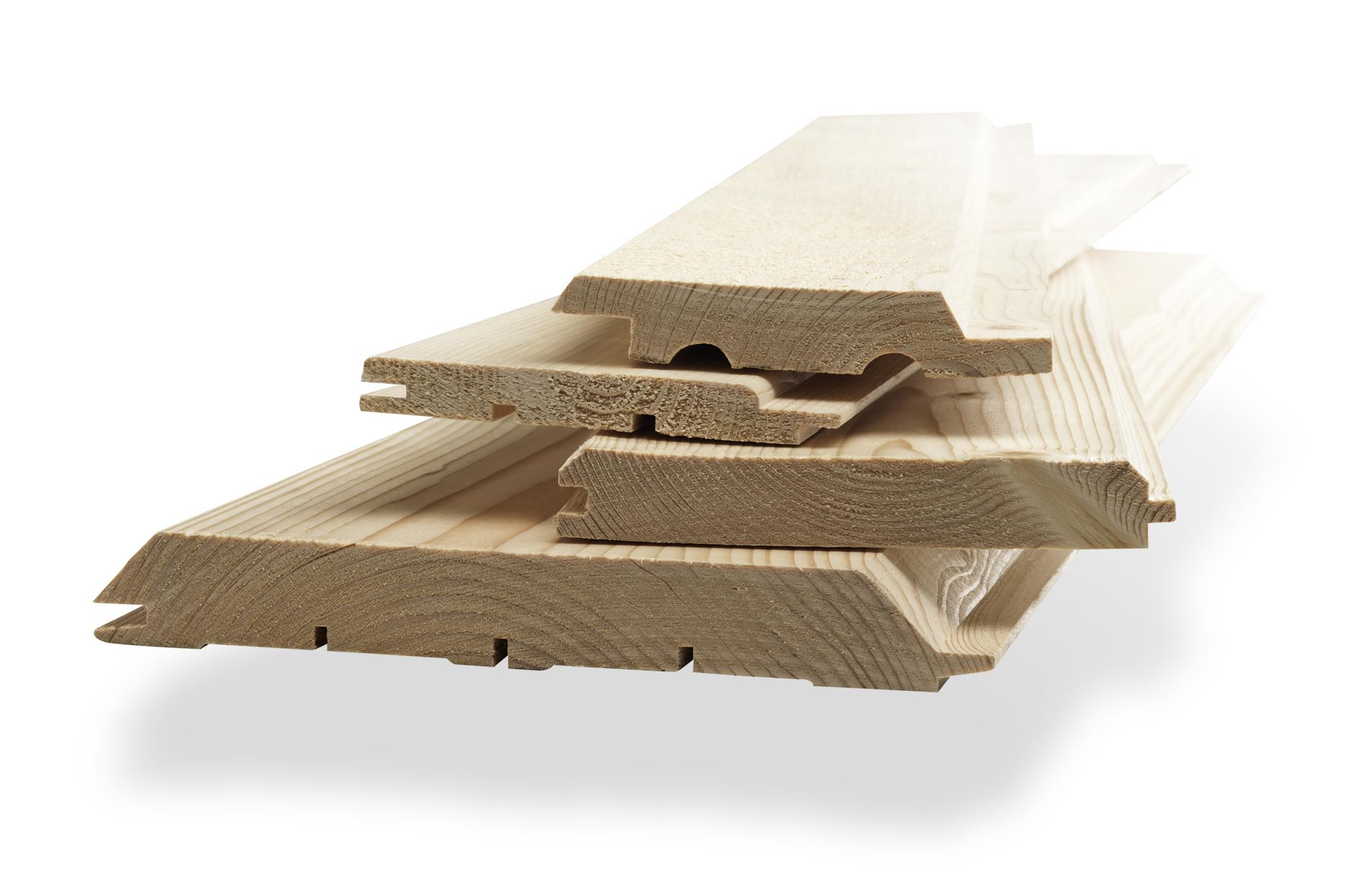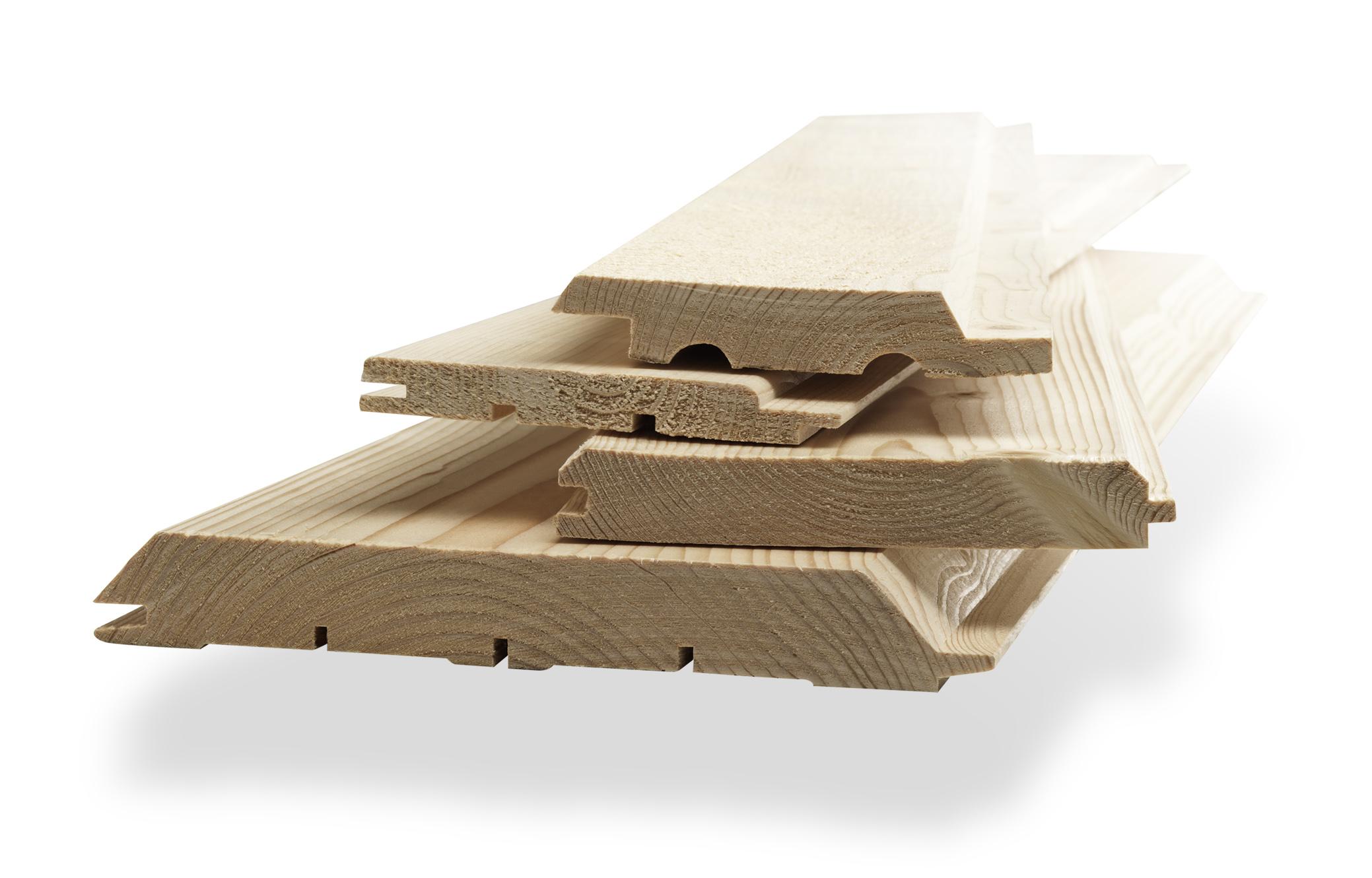 Planed timber, spruce and pine
We manufacture planed products in a wide range of profiles from Finnish spruce and pine
High-quality planed spruce and pine timber
We ensure the quality and uniformity of our planed products with our quality management system. Our planed goods have an excellent surface finish and exceptional machining accuracy.
In our ultra-modern planing mills completed in 2009 and 2020, we manufacture high-quality planed spruce and pine goods. The raw material for the planing mills is graded according to the customer's and the selected timber product's requirements. We can tailor the quality, degree of drying and packaging details specifically to the customer's wishes.
Our planed goods are available in a wide range of different profiles. These planed products can be delivered tongued and grooved, bundled and shrink wrapped. We are also able to manufacture all-round planed sawn timber in strength grades C24, C30 and C35.
We offer the customer:
Spruce interior and exterior cladding boards
Dimensioned and all-round planed products
Light beam profiles
Pine flooring boards
Tongued and grooved timber with sawn face
Strength-graded roof and wall structure materials