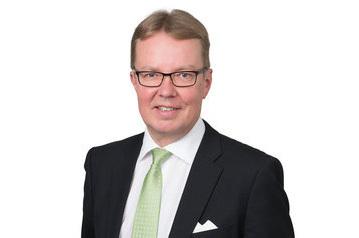 The composition of Koskitukki Oy, which guides the operations of the Koskisen Group, has been reinforced at the recently held Annual General Meeting. Juha Vanhainen was elected as a new member of the Board of Directors.
M.Sc. Juha Vanhainen (59) is currently the CEO of Uros Ltd. He served as the President & CEO of Apetit Oyj from 2015 until 2019, and from 2007 until 2015, he was the Country Manager for Finland and a member of the Executive Management Team for Stora Enso, holding several global responsibilities. Prior to that, he held numerous management and specialist positions at Stora Enso dating back to 1990.
Vanhainen has considerable experience serving on the Boards of several companies, and he is currently a member of the Boards of Ponsse Oyj and Wihuri Group. His previous Board experience includes serving as Chairman of the Boards of Ekokem Oy and the Finnish Forest Industries Federation and as Vice Chairman of Pohjolan Voima Oy's Board of Directors.
"I am pleased to have Juha on our Board of Directors. His background working on several Boards and in the forest industry will be invaluable in our efforts to develop an effective management team and build a strong Koskisen Group going forward," says Markku Pohjola, welcoming Juha to the company.
Juha will complement Koskitukki Oy's Board of Directors by bringing not only his special competence in Board work, but also his knowledge of forest industry production processes and global trade.
"Finland's mechanical timber industry is a forerunner in sustainable development, producing sawn timber and panel products from a renewable and high-quality raw material that grows in forests. Koskisen is a traditional, international wood products expert with a good reputation and a solid brand. I am very happy to join the Koskisen Group's Board of Directors and contribute to the company's success," Juha said at the start of his new role.
Koskitukki Oy's Board of Directors now comprises six members, each of whom brings their own valuable competence, experience and insight to support the company and executive management. The Chairman of the Board is Markku Pohjola, and the other Board members, in addition to the recently appointed Juha Vanhainen, are Hanna Sievinen and Kalle Reponen, as well as owners Eva Wathén and Kari Koskinen.