Article serie of Koskisen's everyday life during corona time continue. In the third part, Jukka Rautiainen from chipboard mill tells, what new methods were introduced immediately to prevent the spread of the epidemic.
When talks began about putting in place measures to prevent coronavirus infections, the operators in the chipboard mill's control room immediately jumped to action. "For a while, we waited for instructions from the Group, but quite soon we took concrete measures ourselves: we divided into two the basic panel control room where five teams of three people normally work in shifts. The control room now has two workstations divided with a transparent tarpaulin and a third workstation with remote screens was built at the front end of the line," says production manager Jukka Rautiainen. Access to the control room is denied to anyone who doesn't work there.

Rautiainen says the measures were taken to ensure the continuity of work, because in the shared room, people had to work close to one another. "Had one of the control room workers fallen ill, the other two would have been exposed and they would have been quarantined for at least two weeks." The chipboard mill operation is a continuous process. Losing the input of even one team could be critical. "Of course, working overtime would be possible for some time, but it's not a long-term solution. What if another team were also to be quarantined?" Rautiainen wonders. "If the teams came side by side during shift changes, like they used to, they would run the risk of infecting one another, and in the worst-case scenario, three teams would be lost and the entire chipboard mill would grind to a halt. We can't afford to stop operations as critical as these."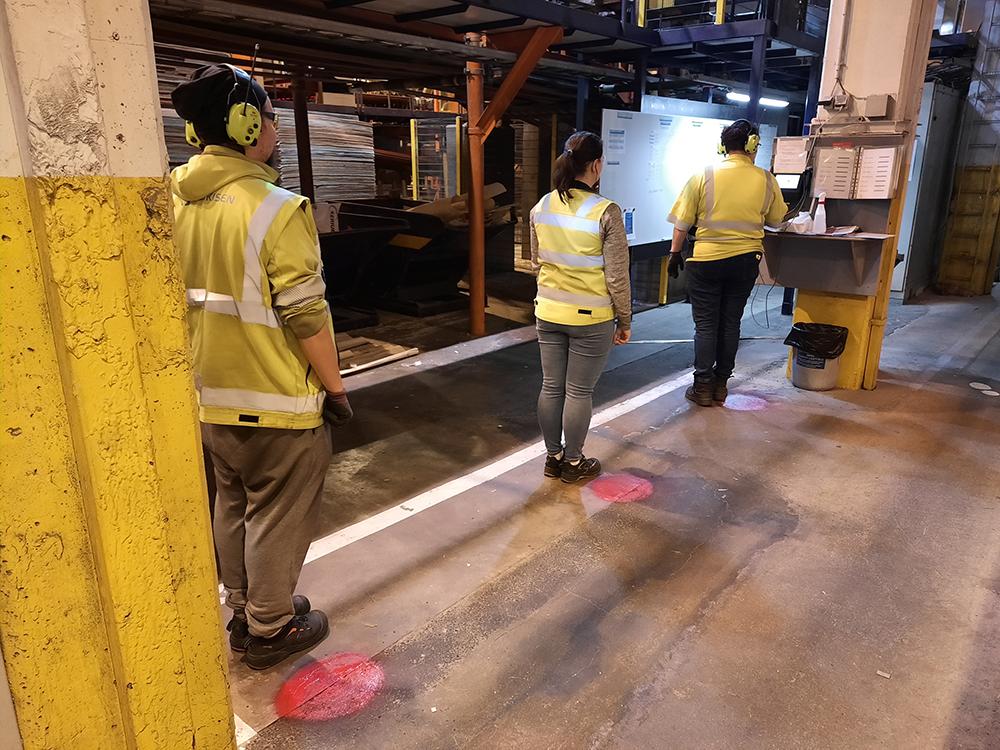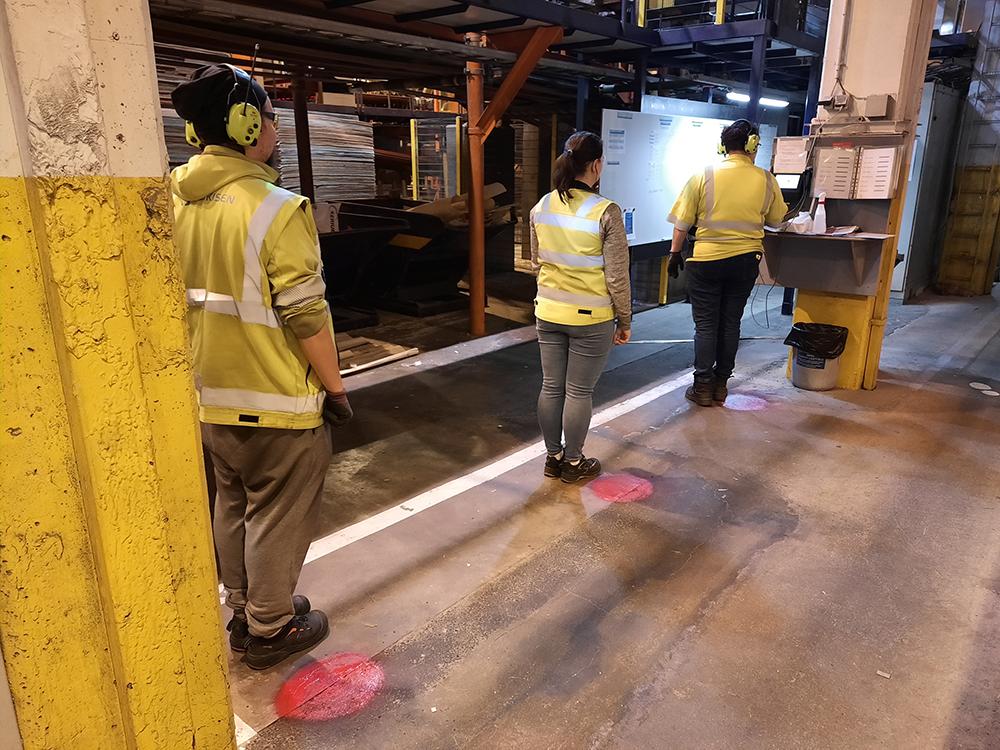 According to the new shift change procedure, the previous shift team disinfects their work area and the tools they have used. The next shift starts working by performing yet another round of disinfection. The team leaders responsible for the processes perform shift changes in the lobby, respecting sufficient safety distances.
Rautiainen believes that meeting practices will change among supervisors. "The use of Teams and working from home have become more familiar. It's not always necessary to cram everyone into the conference room." In production, more attention will be paid to hygiene during the flu season.
"People will be sure to wash their hands when they come to work and know how to cough right," Rautiainen says, adding: "We should all think about the health of our colleagues and their families."