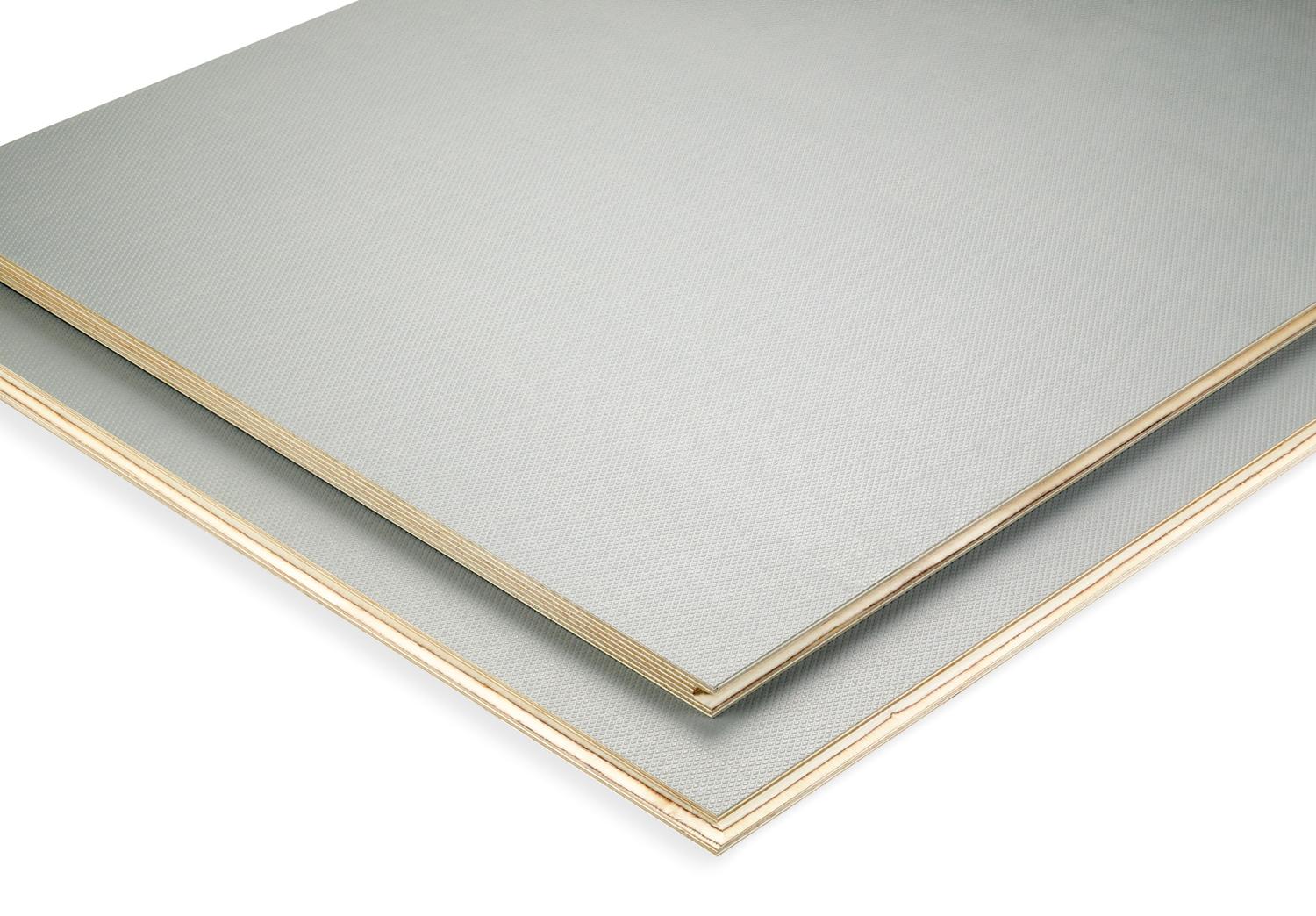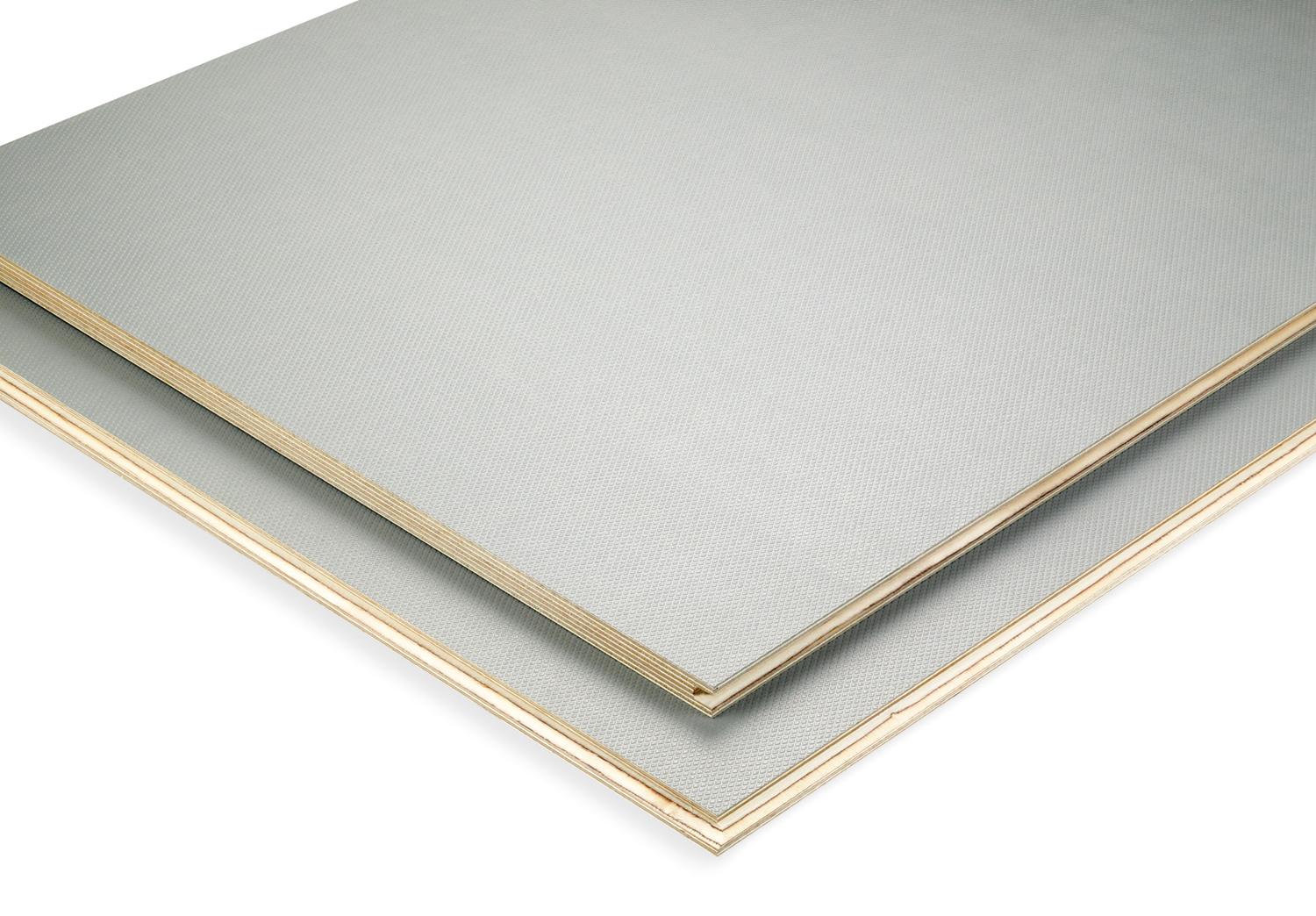 KoskiCarat – Flooring plywood with a raised pattern
KoskiCarat is a durable flooring panel with a film overlay, whose surface consists of thousands of small raised diamond shapes.
KoskiCarat plywood is the ideal flooring panel for demanding applications in vehicles designed for high load-bearing capacity. Thanks to the raised diamond pattern, point loads cause only limited bearing stress on the face veneer of the plywood surface underneath.
Advantages of KoskiCarat flooring plywood
Allows for higher point loads
Slip-resistant surface
Easy to keep clean
Environmentally friendly throughout its life cycle
KoskiCarat flooring plywood applications
Floors of heavy-duty transportation vehicles
Stages and auditoriums
Pedestrian bridges
Product downloads