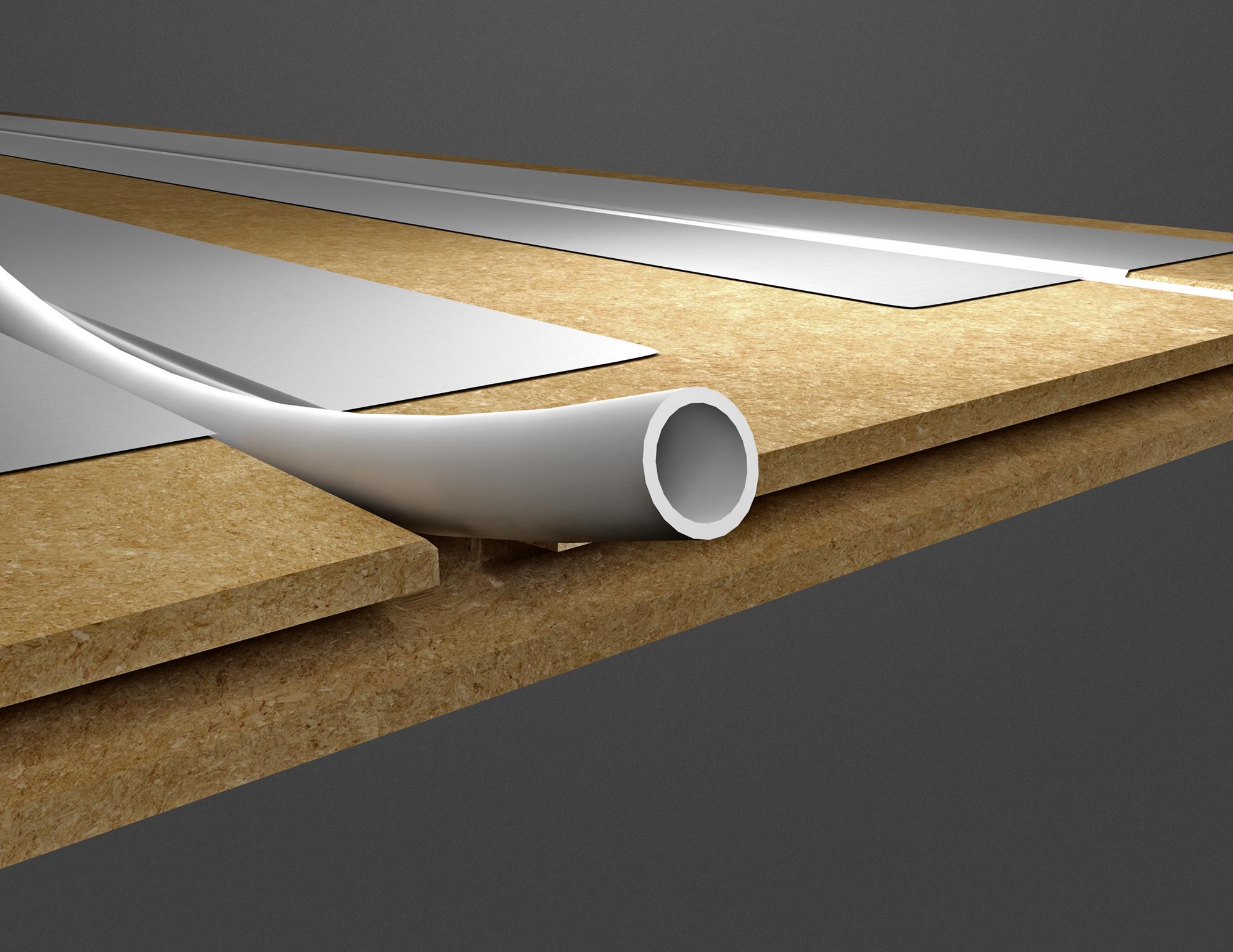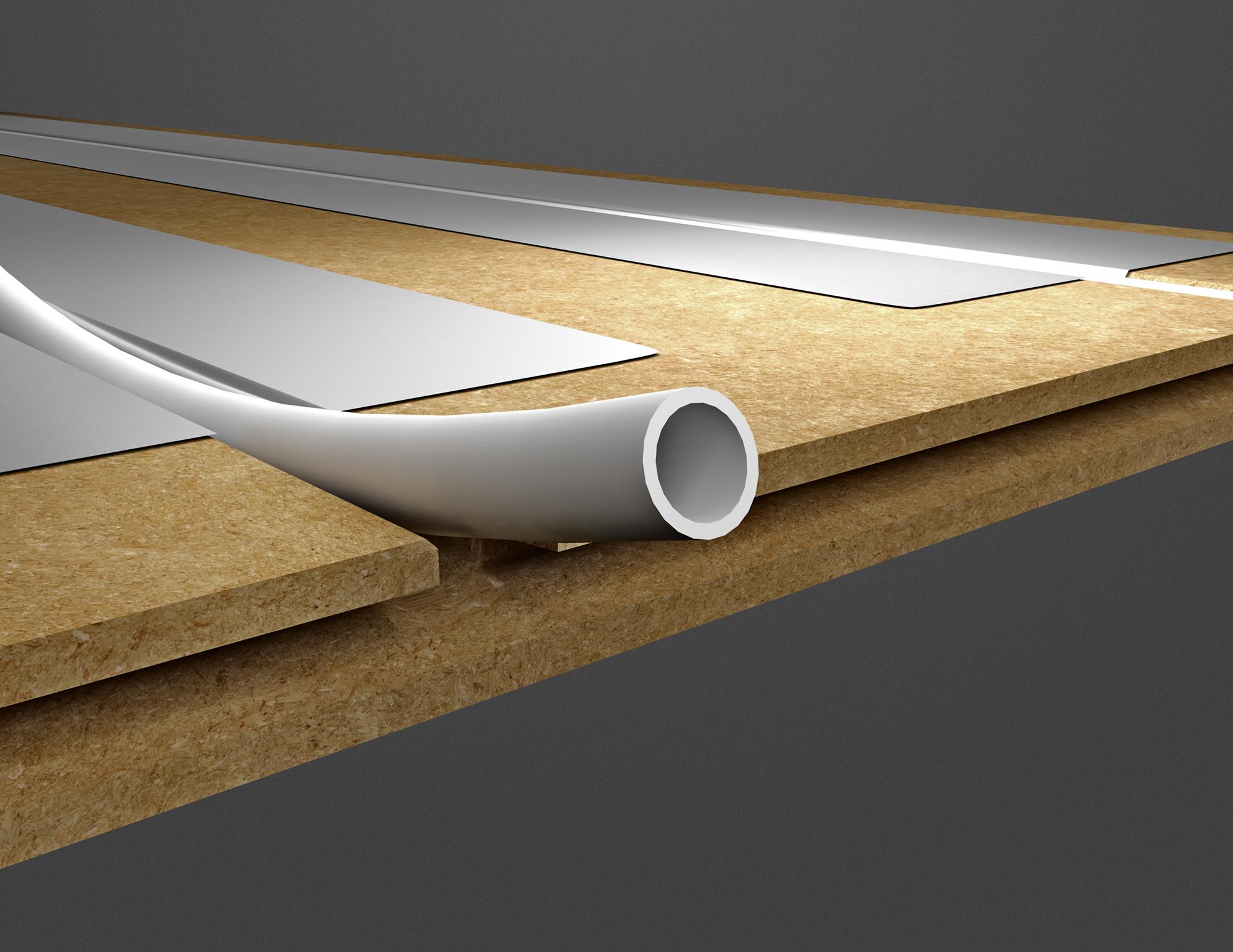 KoskiTherm- Save time and money with underfloor-heating chipboard
KoskiTherm is a Finnish underfloor-heating chipboard that is ideally suited for construction needs, for both new construction and various renovation projects. Underfloor-heating chipboard saves in both material costs and installation time.
Finnish underfloor-heating chipboard that is easy and quick to install
KoskiTherm is an uncoated, pre-grooved and tongued-and-grooved chipboard for the easy installation of water-circulating floor-heating systems in wooden ground floors and intermediate floors. The system is based on floor-heating panels that are made of chipboard and equipped with grooves to accommodate floor-heating pipes measuring either 20 mm or 16–17 mm in diameter.
Savings in installation time and material costs thanks to floor-heating panels
The floor-heating panels are quick and easy to install on top of ground floors and intermediate floors, and after their installation, the floor is immediately ready for the next work phase or construction platform. In some cases, the final floor can be installed directly on the panels.
An energy-efficient floor-heating system
KoskiTherm floor-heating panels are designed to ensure maximum thermal efficiency while minimising heat loss, and they also result in lower energy consumption. Not only are they quick to install, the floor heating panels made from energy-efficient chipboard also help save in heating costs.
Clean chipboard won't damage saw blades
KoskiTherm chipboard is made in Järvelä, home to the only chipboard mill in Finland, by professionals who ensure a high-quality end product using clean raw materials. Sawmilling industry wood by-products account for 90% of the content of all the boards. The boards can be sawn, drilled and cut using any conventional woodworking tools, as high-quality chipboard is easy to work with and won't damage saw blades. Blades that are in good condition cut board better and bring savings in equipment maintenance.
Advantages of KoskiTherm floor-heating chipboard
Efficient structure
Quick and easy to install
Maximum thermal efficiency with minimum heat loss, and lower energy consumption
Ready immediately, no extra adhesive substances or drying time required
Even heat distribution
Substantial savings in material costs
The final floor can be installed directly on the panel
Quick reaction to temperature regulation
Environmentally friendly throughout its life cycle
Product downloads