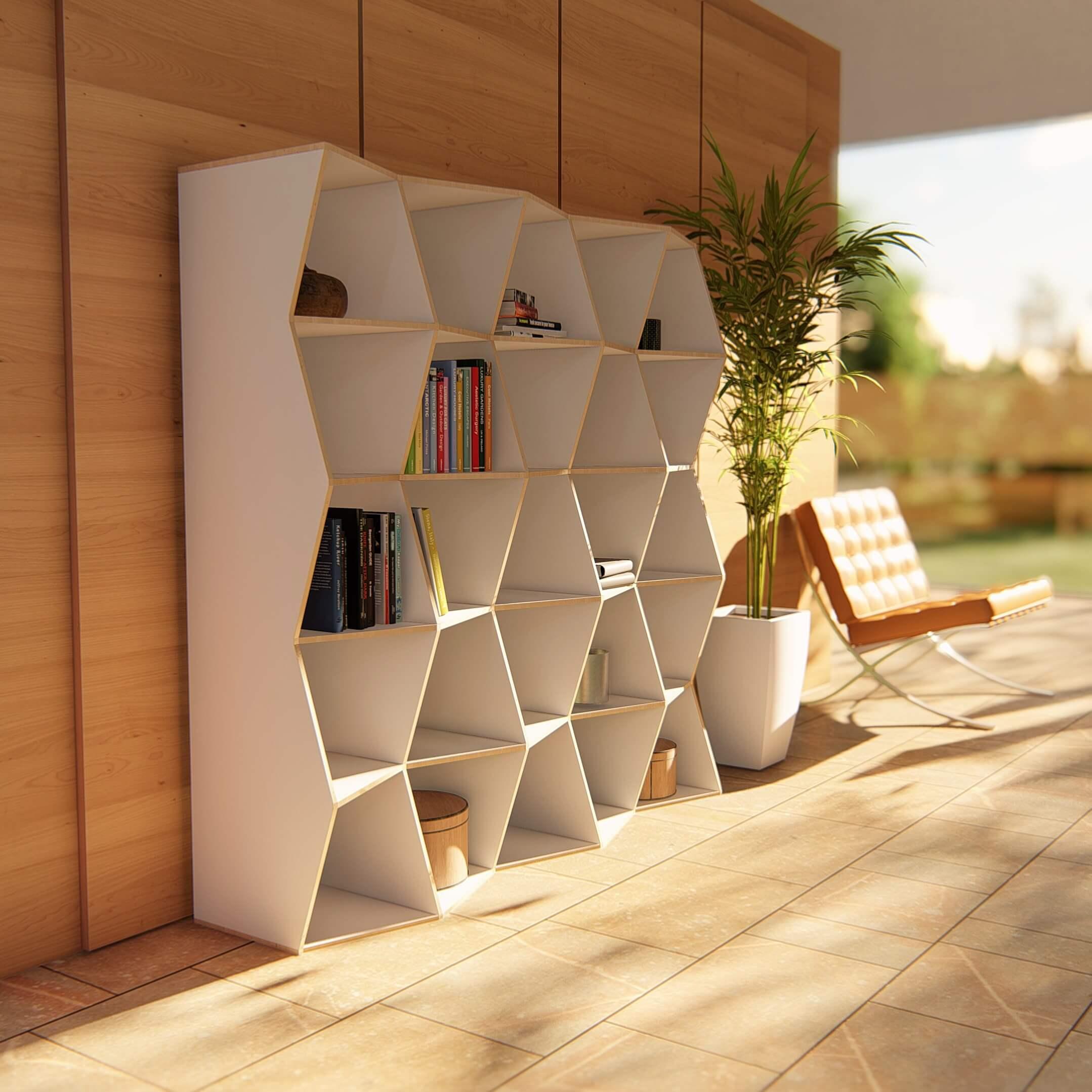 Radis ─ quality furniture
RADIS got started as a family business in 2010 by making and selling garden furniture. We realised quite quickly, that we had a lot more to give and moved indoors. Today most of our production crosses borders, mainly to Germany, France and the UK. In 2021, our furniture found a warm welcome in 21 countries. We stick to a simple promise: to design and manufacture quality furniture for the way you live today. And every day hereafter.
Another green step is our treasure trove of diversity as the use of plywood that also makes us part of participation in combating climate change.
As you may know, the laws require responsible management of forests, and a minimum of four trees are replanted in place of, for example, clearcutting. So the trees remain growing at a good pace. This sustainable forestry management is a vital part of our plywood requirement policy. That's why Radis Furniture has partnered up with Koskisen.
Every year Koskisen portion of the wood procurement is 1 100 000 trees. Most of them are planted by contact entrepreneurs and some by forest owners themselves. Wood is a renewable and green material whose characteristics are being experimented with in all directions. The R&D has created new solutions for softwood use. We choose plywood for our projects because of its stability.
Koskisen birch plywood also has a robust surface in different white shades which we appreciate. The typical look of a multiplex with visible edges. Safe materials ensure a full and individual order process, as well as the complete monitoring of the company's high-quality standards.

With the coated films on birch plywood, Every step is well thought out. From the first trimming to the final fine-tuning. Due to our connection to our renewable material source we pay attention to sustainable production with resource-able cycling-saving methods. Dealing and relying on innovative materials that infect versatile plywood when it comes to oak-veneered or film-coated birch plywood in our fit-the-purpose furniture. Radis Furniture values here the long-term relationship and commitment.
The forest role of our sublime choice, the awakening and rise of peoples' interest and encouraging discussion about the forest's role in everything we have in crafted creations at our modern workshop through the production process. The aim is to surprise. Did you know, that a single tree, while growing from a newly planted to a fully grown tree, binds as much carbon dioxide from the atmosphere as an ordinary family car emits when driving a 5000 km distance? Everyone can participate, start the discussion of the importance of forests or by highlighting solutions that the forest produces for all of us. The founders of this are us with several actors in the forest sector.

You walk on, with the voice in your head saying "I wouldn't have missed this for the world!"
Mauri Abner
Radis OÜ
+372 5558 5656
mauri@radis.ee
www.radis.ee