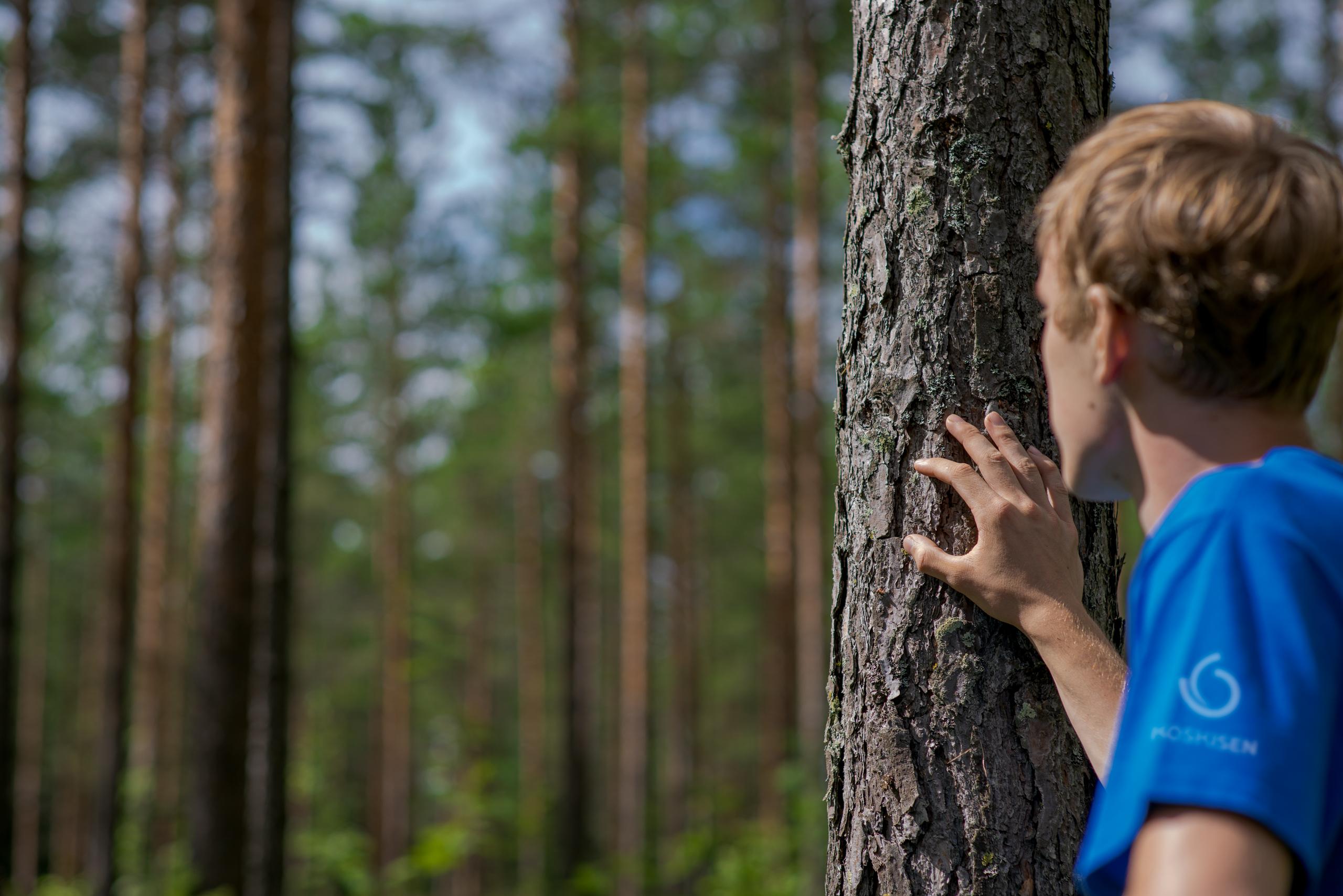 Carbon footprint and carbon handprint
By measuring the carbon footprint, a company can see the volume of greenhouse gas emissions resulting from a product or activity. While the carbon footprint is a good indicator of the impact of a company's greenhouse gas emissions, it does not capture the entire environmental impact. Wood is a renewable material that stores carbon.
Of our products, we have verified RTS (Building Information Foundation) EPDs for plywood and chipboard, prepared in 2019. Together with other companies, we were involved in a project to complete RTS EPDs for sawn timber and planed sawn timber with the Finnish Sawmills Association and Natural Resources Institute Finland (Luke).
The main source of fossil carbon footprint at Koskisen is materials. In the calculation, the emissions from wood raw material are zero, but the resins and coating of our board products increase our carbon footprint. The second largest source of emissions is transport, including the harvesting and transport of the wood raw material. Emissions from transport are further increased by international freight, which is not included in the EPDs. The third largest source of emissions is electricity used in production.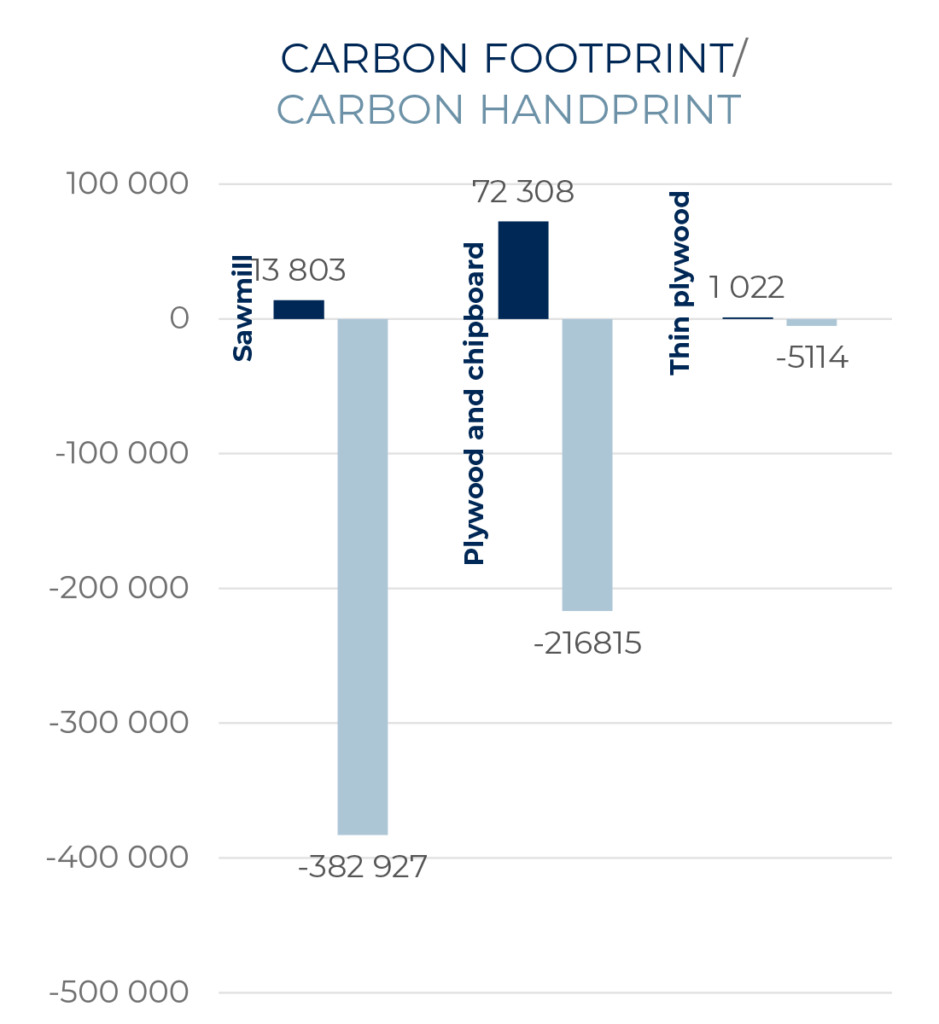 Carbon handprint
Our wood products are largely destined for long-term applications, for instance in the construction industry, which results in carbon handprint. Carbon handprint is the beneficial impact of a product or service on reducing carbon dioxide emissions. In terms of wood products, this means the sequestration of organic carbon in the products, out of the atmosphere.
The Group's carbon footprint has been calculated and verified in accordance with the ISO 14067 standard in 2021. The calculation will be updated in the spring of 2023.
| Business unit | Carbon footprint | Carbon handprint |
| --- | --- | --- |
| Sawmill | 13 803 | -382 927 |
| Plywood and chipboard | 72 308 | -216 815 |
| Thin plywood | 1 022 | -5 114 |