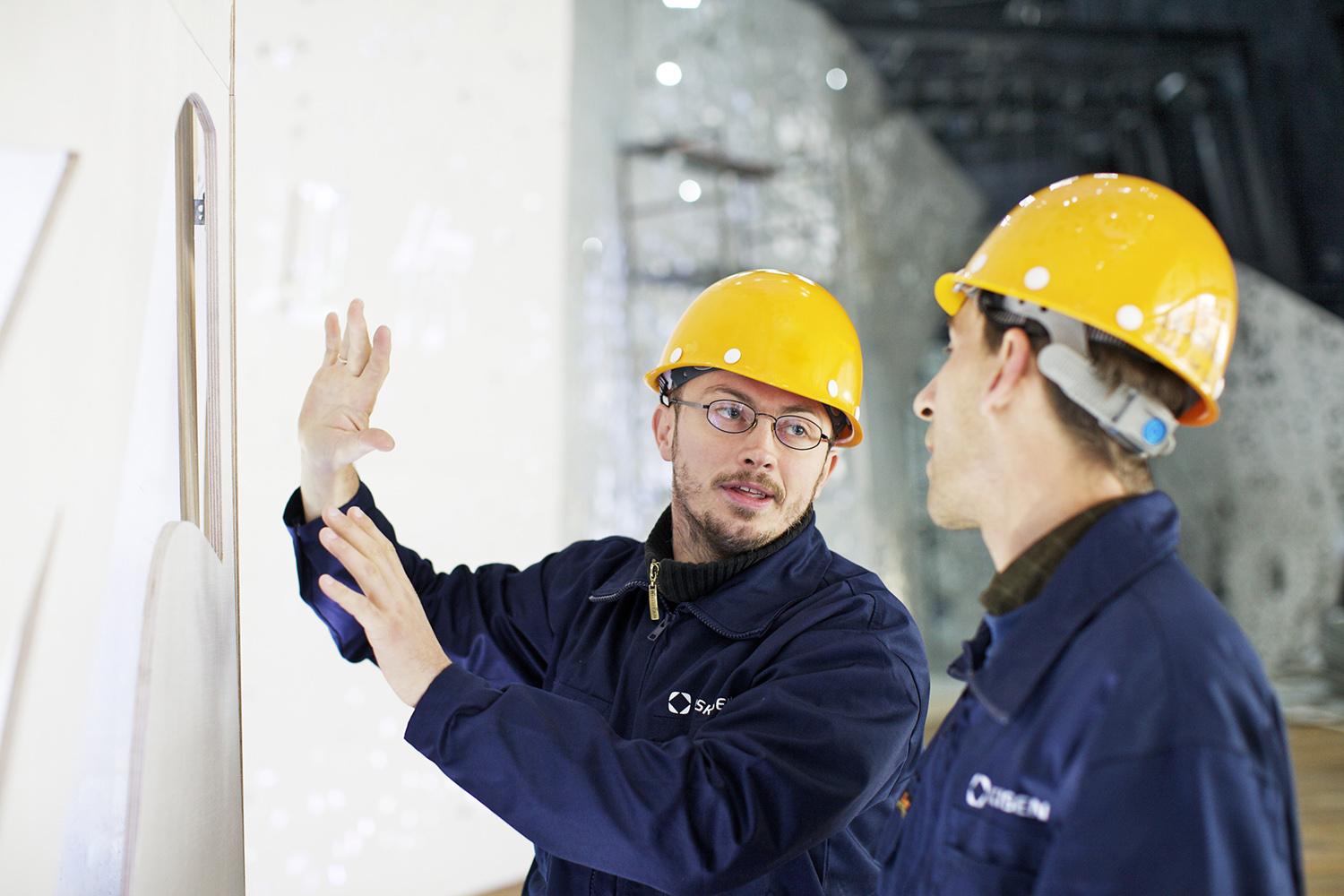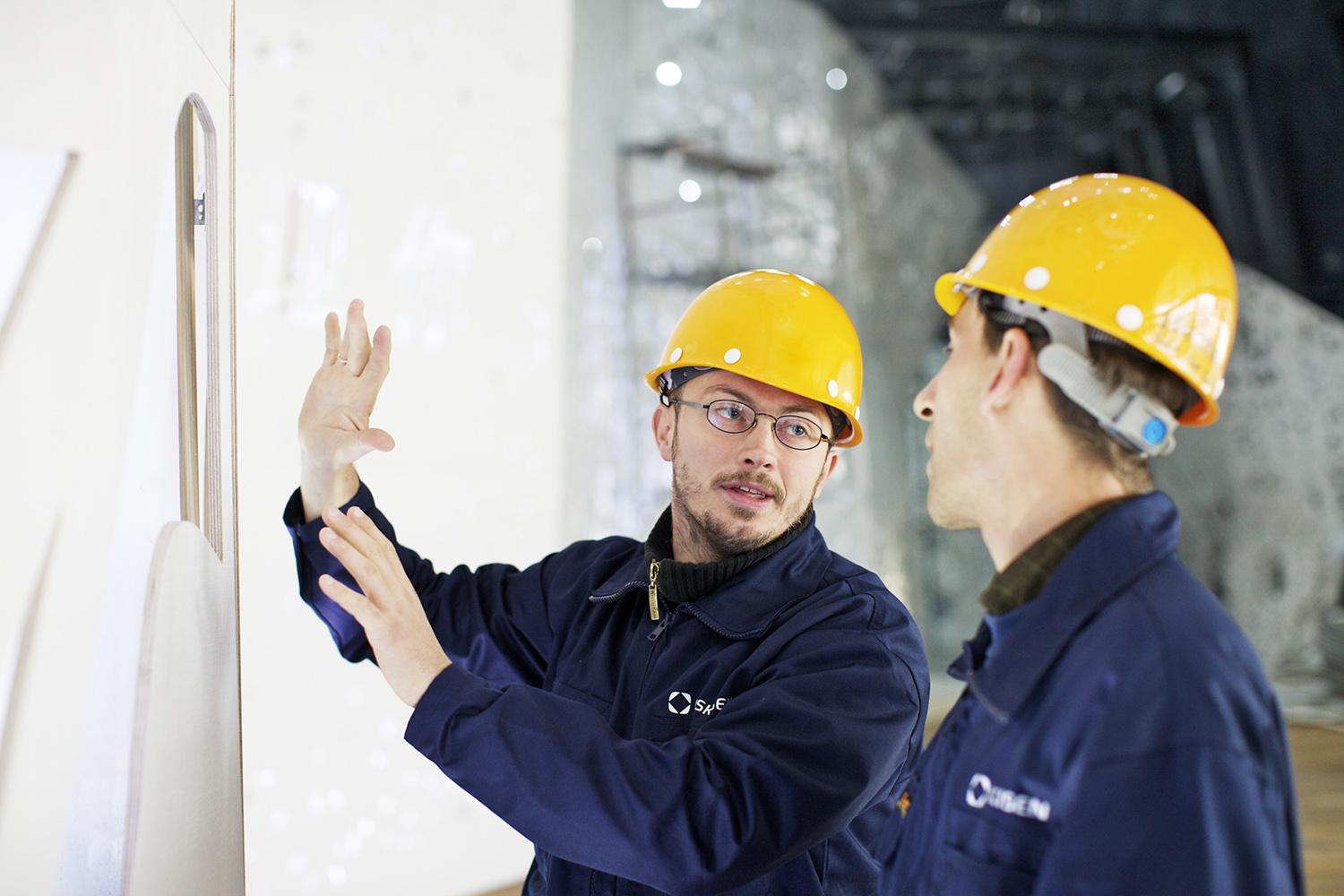 Our goal is for the Koskisen Group to be a pleasant and safe workplace where every job is meaningful. At Koskisen, meaningful work consists of excellent working conditions, fair treatment, continuous development of expertise and guaranteed work well-being and safety. Koskisen is only as strong as its personnel.
Goal: motivated and healthy personnel
We always aim for permanent employment contracts. We only use temporary staffing in special cases. Most of our employees have permanent contracts.
We bear in mind our employees' life situation and are flexible when it comes to working time arrangements and various family leave situations etc. We ease the transition to retirement by organising part-time pension schemes. We support our employees' work ability as need be with lighter workloads or the opportunity to take on alternative tasks. We also encourage our employees to try job rotation.
Business trips are covered by Koskisen's travel insurance. The remote worker insurance provided by Koskisen for its employees in Finland is more extensive than required by law. We have negotiated special discounts for our employees with local businesses, such as opticians and tyre shops. To support the well-being of our employees, we offer plenty of employee benefits to promote health.
Skilled and competent personnel
Every third employee is a journeyman or master with a professional degree and the goal is for as many of us as possible to be wood professionals with a formal qualification under their belt. Training leading to a qualification or degree is possible to complete alongside work under an apprenticeship.
Training ensures that the entire personnel have the right skills and motivation. Our training is divided into the following main groups:
Orientation and job guidance
Vocational training
Training in tasks that require special qualifications (e.g. first aid, Occupational Safety Card, hot work card)
Work community/organisational coaching; group and teamwork skills
Quality, environment and safety training
Vocational training takes place either internally or we outsource it to an external trainer. We use an apprenticeship system to arrange training for new and old employees alike. Apprenticeship is learning on the job, supported by knowledge-based training.
Apprenticeship training is focused on earning a qualification. Qualifications our employees can acquire include:
Basic degree in the sawmill or panel industries
Vocational degrees: sawmill or panel process operator, power plant, maintenance etc.
Technical specialist degree, management specialist degree, product development specialist degree, others also possible on a case-by-case basis
Equality and diversity are important parts of our HR policy
Equality and diversity have been deemed important values at Koskisen. Working towards them is an important part of our human resource policy and the development of our employees' well-being. Everyone working for us has an equal opportunity to advance their career. We can guarantee everyone, regardless of gender or task, the chance to develop themselves and their work. Our aim is to make combining work and personal life possible by coordinating different working hour and work arrangements so that our employees' different needs and life situations are taken into account. The compensation our employees receive for the same and equal work is the same regardless of gender, and we monitor the situation annually with salary reviews. We make sure that our employees are not subjected to bullying, discrimination, sexual harassment or any other form of harassment. Our service relationships' conditions and working conditions are based on equality and fairness.
More than half of our employment relationships have lasted more than 10 years. The duration of white-collar relationships has been slightly longer than blue-collar, which is likely explained by the difference in the work strain. The proportion of women has remained stable year to year and there is little variation between the age groups. The share of women of the total work force is approximately one quarter.
The average age of our employees is around 42.
The overall well-being of our employees is important
We have access to diverse occupational health care on our own premises at our larger mill area in Järvelä. Our occupational health care professionals know the work and working conditions inside out and, as a result, are well positioned to support employees' work ability. We have access to an occupational physical therapist, workplace coach and a work psychologist. Massages and leisure activities are available through Smartum benefits.
We encourage our employees to take care of their health. Koskisen is a smoke-free workplace and we support our employees efforts to quit smoking by paying for 50% of the detoxification medicine costs. Our work well-being group takes care of and organises varied work capability activities.
Our employees in Järvelä have free access to a gym, which they can use for personal exercise. Together with our pension insurance providers, we develop programmes promoting employee well-being. In the case of absences we employ a self-certified sickness absence procedure that allows employees to take up to three days off due to a cold, migraine or stomach problems without a medical certificate.
We carry out an annual employee satisfaction survey, which is the key indicator for supervisory work. The results of the survey are reviewed by unit and team, and they are used to pick a topic that the unit will then begin to develop. Human resources take part in reviewing the results of the survey and monitors the long-term outcome.
The response rate for the survey has been roughly 60%. Employee satisfaction in recent years has ranged between 3.65 and 3.71 , which is largely better than the result for the industry's reference data. Our long-term satisfaction target is 3.9 and we are working to achieve this together with our supervisors.
Koskisen's goals
3 safety observations/person over 12 months and more than 75% of our employees have submitted at least one safety observation within the last 12 months.
Improving the total index of the employee satisfaction survey to 3.9 by the end of the year with an over 80% employee participation rate.
Absences due to illness 3%