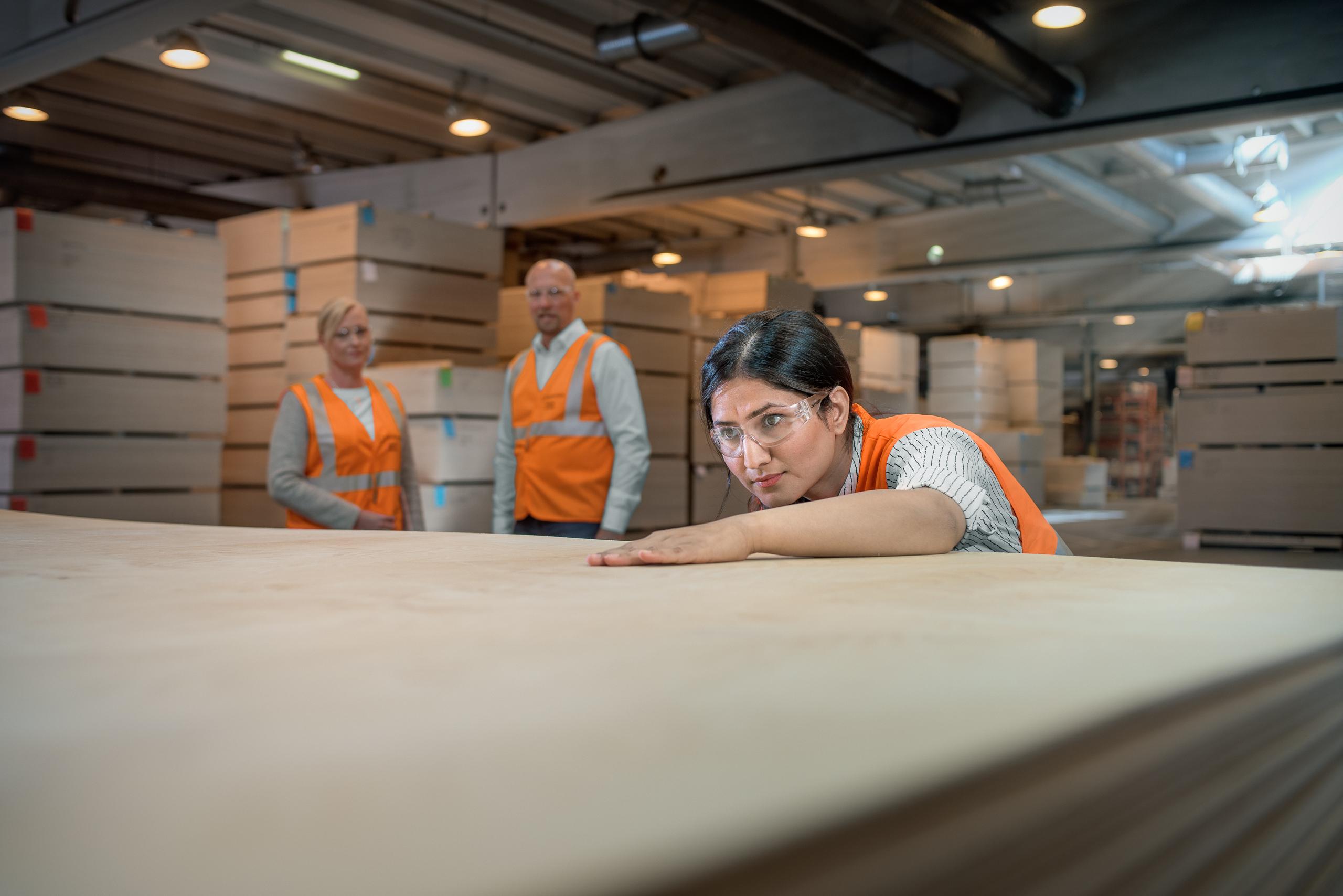 The core of what it means to work at Koskisen is evident on a daily basis in our non-discriminatory, equal, fair, encouraging and open work community.
Promoting equality and diversity is an important part of our corporate culture. Each of us an equal chance to develop ourselves and our work. We create opportunities for everyone to advance their careers regardless of gender or task.
We strive to balance work and leisure time so that employees' different life situations and needs are supported, utilising different working hour and work pattern arrangements.
Our goal is to pay the same compensation for equal work, regardless of the employee's gender and age. We carry out annual equality and salary reviews.
We do not tolerate any kind of harassment or discrimination. Our employment contracts' terms and working conditions are based on equality and fairness.
50 %
of our employment relationships have lasted for more than 10 years
43,1 y
is the average age of our employees
25%
is approximately the share of women of the total work force.
The proportion of women has remained stable year to year and there is little variation between the age groups.