A new access road between Road 295 and Koskisen's Mäntsäläntie mill area in Järvelä has been built for heavy traffic. The new access road is located around one kilometre from the old access road, in the direction of Mäntsälä. All inbound and outbound heavy traffic will be directed to use the new access road. Signs have been added along Road 295 to provide guidance for heavy traffic.
In future, the old access road will serve guests arriving by car as well as service traffic to the office building and canteen.
The access road changes will take effect as of 20 December 2021.
For further information, please contact:
Your Koskisen contact person
Mikko Kivimäki, Head of Logistics, +358 40 5526 270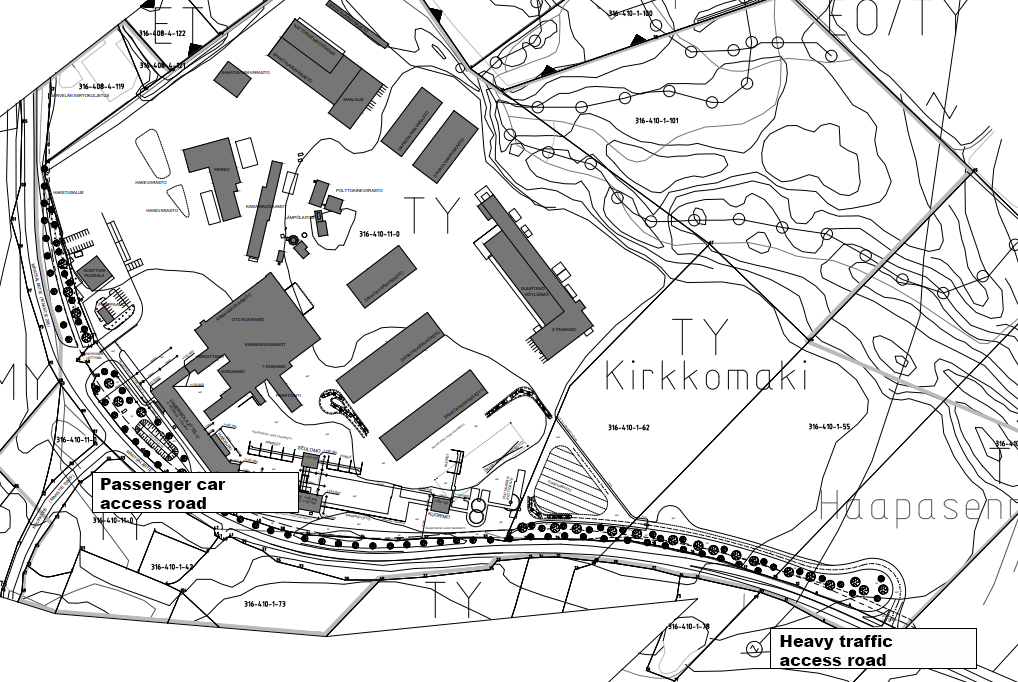 Организация заезда тяжелого автотранспорта на территорию завода АО "Коскисен",
расположенную на улице Мянтсялянтие в Ярвеля, изменится, начиная с 20.12.2021 г.
Для тяжелого автотранспорта, прибывающего на территорию завода АО "Коскисен" на улице Мянтсялянтие в Ярвеля, построена новая развязка с дорогой 295. Развязка расположена примерно в одном километре от старой развязки в направлении Мянтсяля. Весь тяжелый автотранспорт, въезжающий на территорию завода и выезжающий с нее, будет направляться через эту новую развязку. Для направления тяжелого автотранспорта на дороге 295 будут установлены новые указатели.
Старая развязка будет обслуживать в дальнейшем гостей, прибывающих на территорию завода на легковых автомобилях, а также транспорт, обслуживающий офисное здание и столовую.
Изменения по развязкам вступят в силу, начиная с 20.12.2021 г.
При необходимости дополнительные сведения предоставят:
Ваши контактные лица в АО "Коскисен",
а также начальник по логистике Микко Кивимяки, тел. +358 40 5526 270