Traditionally, thin plywood has been used for a wide variety of design applications, from toys, furniture to musical instruments. In addition to its other good qualities, thin plywood is now on a strong upswing in industrial end-use applications.
Innovation sprouted from the team
The multi-blade saw press plates have been a consumable item at Koskinen sawmill in Tarhanmäki, Järvelä. Thin binder side bars for timber packages need to be kept upright during sawing, a work in which regular plywood press plates have only lasted for hours, or just up to a week. The plywood board may even have been broken during machining and this may have resulted in hazardous situations. In any case, changing the plywood plate has taken time, that has been out of productive work.

The solution to the problem was found by Tarhanmäki's own team. "Actually, the solution was found by chance when we tried different ways to make this work more sensible". Hirvensalmi thin plywood team had the idea that their products could have more versatile applications. "They came up with the idea that thin plywood could last better than the ordinary plywood."

Thanks to the innovation, the problems were greatly reduced. "Both security and productivity improved. And you don't have to change the disc so often", supervisor Mika Lehtonen says. "Regular plywood lasts a week at best, this lasts five times longer. Of course, durability is always application-specific", Lehtonen points out.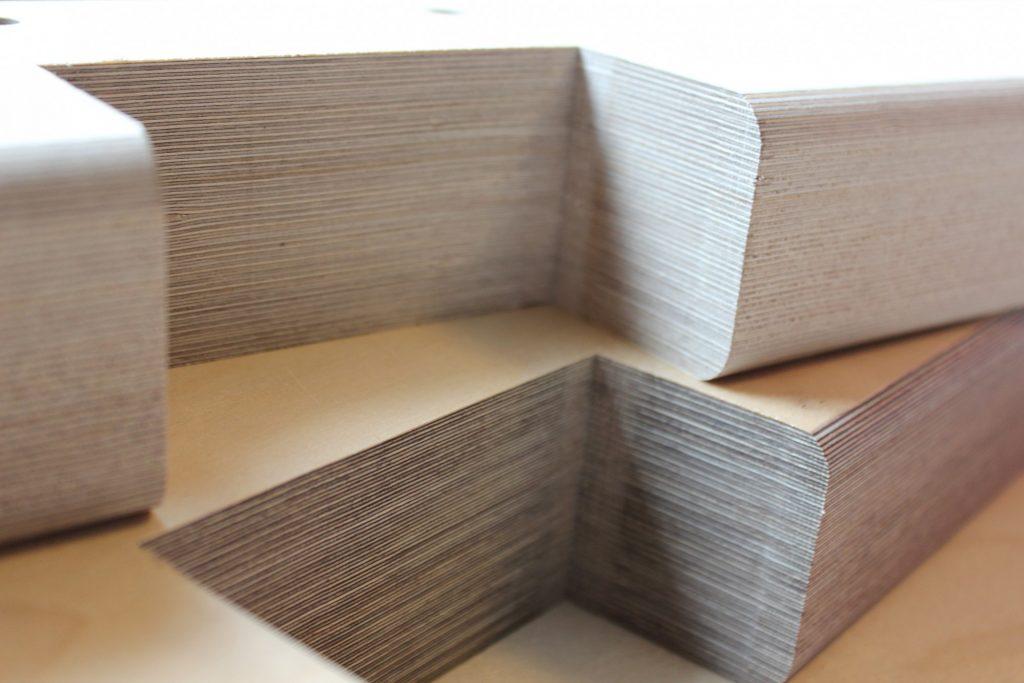 Thin plywood is more durable
Thin plywood has more layers than regular plywood. The layers are turned very thin. With enough veneers layers, the board will last better in all directions. "This type of special birch plywood with thin veneers and the right amount of glue is a durable solution for technical applications that require wear or machining durability," Lehtonen explains.

The innovation has been tested in practice through, for example, depth strength and friction tests during the summer and autumn of last year. "I am very satisfied and so are our workers. They say this is much better. Unnecessary work has been reduced and they can concentrate on the essentials", Lehtonen adds.