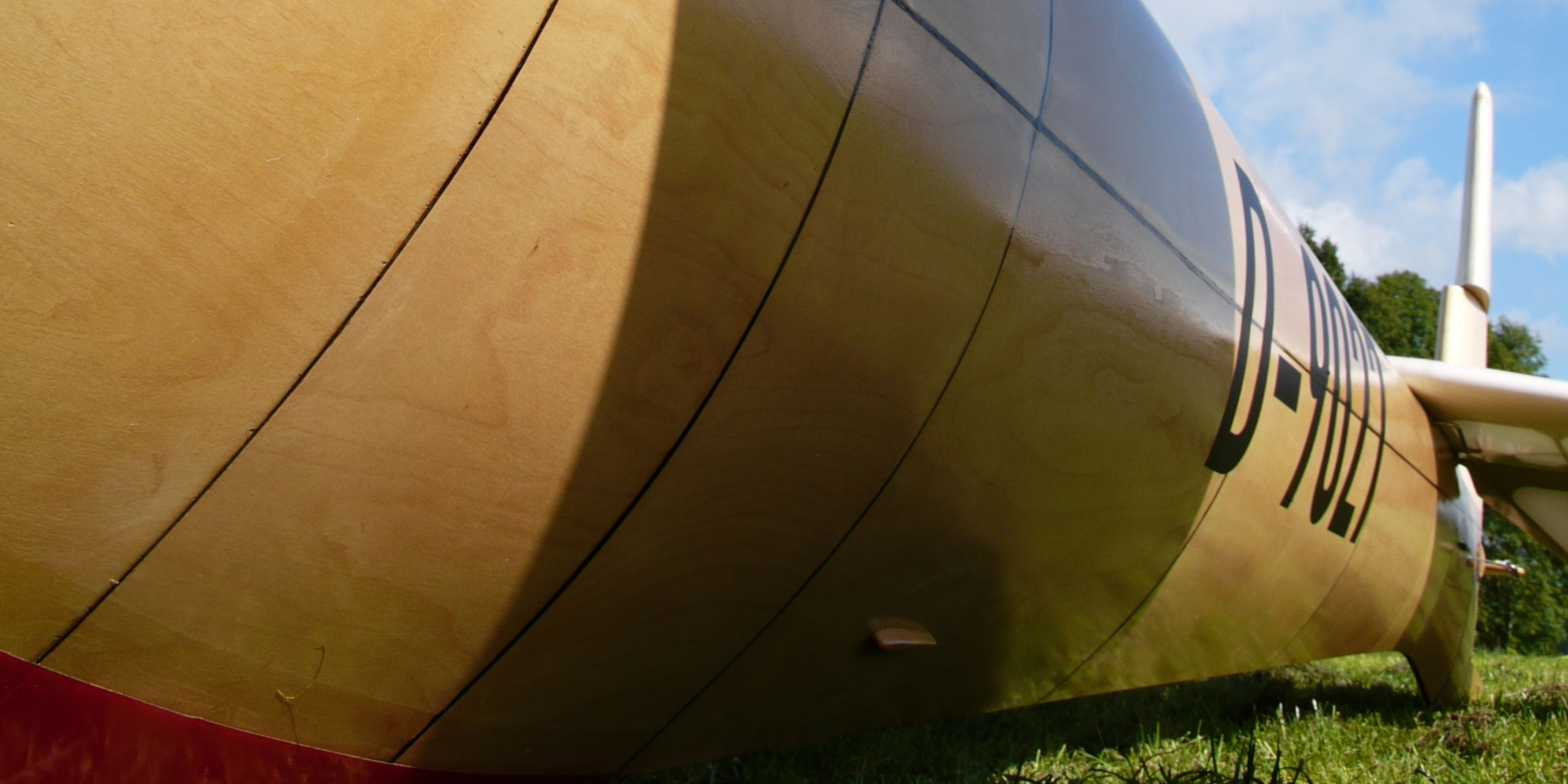 aero.plandienst, Germany
Matthias Felsch builds wooden-frame airplanes using Koskisen's high-quality thin plywood, which is also known as aircraft plywood. Although Felsch's choice of material is almost historical – after all, even da Vinci's airplane prototypes were made of wood – thin plywood is not an exceptional manufacturing material in the small aircraft industry.
Koskisen's thin plywood is a first-class material for aircraft construction
In his own company, aero.plandienst, Felsch builds and designs small airplanes with wooden frames and relies on Koskisen's birch thin plywood in his material choices. Aircraft plywood's availability, workability, and technical properties make it an excellent material. According to Felsch, the carbon footprint of the wood material is also exemplary.
Aircraft plywood is a durable, sustainable, and lightweight material in aircraft construction. Aircraft plywood is used in critical parts of the aircraft where strength, weight, and durability are all essential requirements. Moreover, aircraft plywood is used in the aircraft industry as the material meets the strict requirements of the Federal Aviation Administration (FAA) of being heat-resistant, non-combustible, and able to withstand the high levels of vibration and stress that an aircraft experiences during takeoff, flight, and landing.
"The density of aircraft plywood is only one-third that of carbon fiber-reinforced composite and even one-sixth that of steel. Therefore, parts made of aircraft plywood, such as in aircraft siding or floorboards, are significantly lighter than their composite or metal counterparts at the same stiffness – and significantly more stable at the same weight."
Aircraft plywood is considered unique due to its strength, durability, and lightweight properties. It is made with high-quality wood veneers that are bonded together with strong adhesives, making it resistant to moisture, heat, and impact. The manufacturing process of aircraft plywood involves multiple layers of wood veneers, each placed at a right angle to the previous one. This construction gives it superior strength and stability, making it an ideal choice for aviation and other high-stress applications where weight and strength are critical considerations.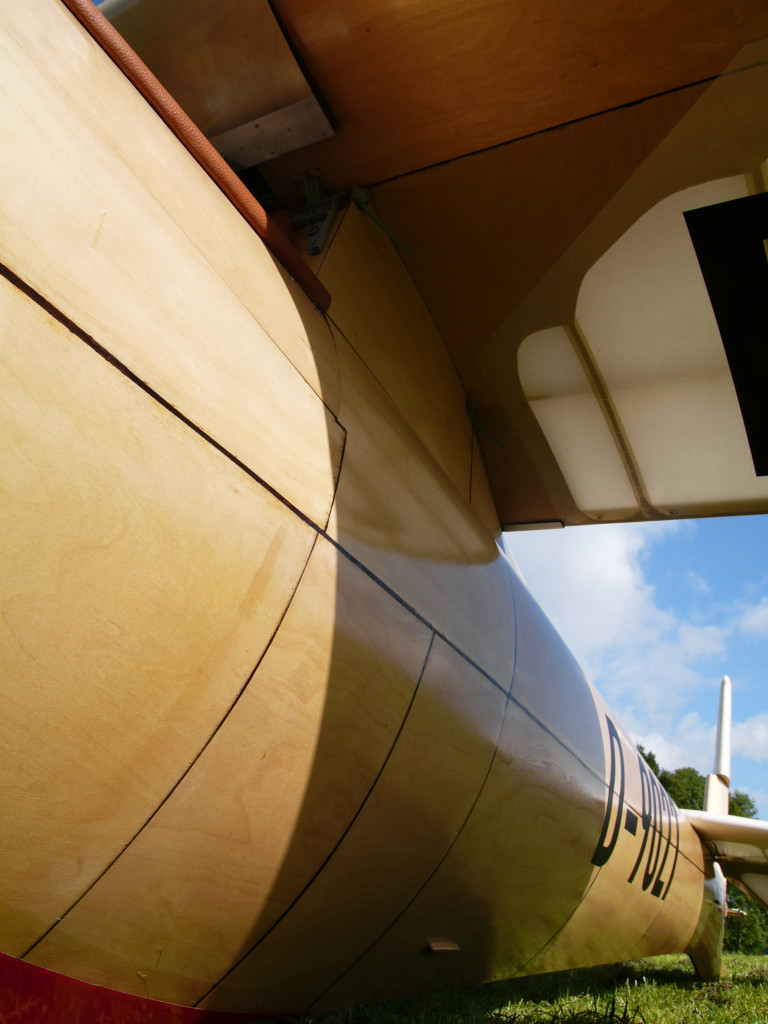 Only certified thin plywood is suitable for aircraft
To ensure safety and quality, only certified and third-party verified thin plywood may be used for aircraft. This certificate is issued by the internationally accredited registrar and classification society DNV (formerly DNV GL), whose business includes quality assurance and risk management.
"Only certified thin veneer plywood meets the required quality standards in demanding aircraft construction," says Felsch. "It can be recognized by the DNV or GL logo stamped next to the manufacturer's logo."
The unique connection to Koskisen gave the cooperation a sweeping takeoff
Koskisen is an internationally known and trusted thin plywood manufacturer, but the unique connection between a German pilot and a craftsman with Finnish thin plywood did not come into existence by coincidence.
Felsch once studied in Finland at Kymenlaakso University of Applied Sciences in Kotka, and already during his studies, he got in touch with Koskisen and Koskisen's expertise. Felsch got to know Koskisen and soon he was offered the opportunity to work in the company for six months.
After returning to Germany, he settled in southern Germany near the Austrian border and started working in his own company. Felsch has extensive experience in Flying and he is a true expert in aircraft-related matters: He is a pilot and flight instructor by training. In addition, Felsch is an aircraft Inspector and a member of the Arbeitskreis Flugsicherheit des Badenwüttembergischen Luftfahrtverband (BWLV). Felsch is also involved in the Bundesausschuß Historie & Technik des DAeC, an experts commitee for the airworthiness of historical&wooden aircraft.
The warm relationship formed with Koskisen, good memories of the Finnish times, as well as the first-class quality of Koskisen thin plywood, have been key factors in Felsch's choice of material already for years.