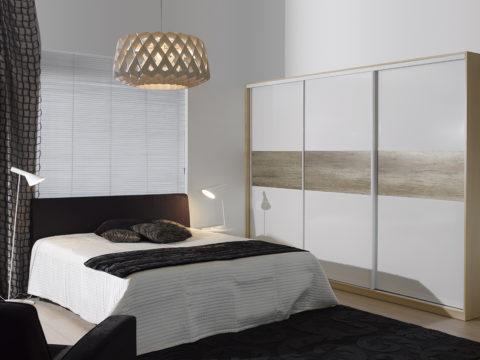 ECOLAM, Finland
Ecolam Oy from Finland is known in the domestic market for its laminated kitchen worktops and storage systems with sliding doors.
Finnish quality is Ecolam's competitive edge
Ecolam Oy, established in 1989 and a member of the Hahle group, manufactures laminated kitchen worktops and storage systems with sliding doors for the Finnish market. Customers include, for example, Finnish kitchen furniture manufacturers. Ecolam manufactures the products at its factory in Polvijärvi, and Hahle markets the products to the retailers.
Ecolam's laminated worktops meet the highest possible international quality standards, as the materials used in the surfaces are Finnish chipboard of uniform quality and laminated surfaces from the best European manufacturers. In addition to the laminated worktops, Ecolam's high-quality Kabinetti sliding doors and the associated storage systems are another notable product group. The collection also includes worktops made of solid wood, and glass doors with aluminium frames.
With regard to Koskisen Oy's products, Ecolam utilises uncoated chipboard for the worktops and the melamine-coated KoskiMel furniture board for storage systems with Kabinetti sliding doors. Security of supply and high-quality products are the cornerstones of this long-term partnership.
"Koskisen's product quality is excellent, which is an important factor for us when choosing a supplier. The security of supply of Koskisen's products and its smooth customer service should also be praised," says Marko Lyhykäinen, the managing director of Ecolam.
Growing and reinforcing their market positions are part of the future objectives of both Ecolam and the entire Hahle Group.
"Our objective is to strengthen our position in both the worktop and sliding door markets. The Finnish origin and high quality of our products give us a competitive edge, in which we will also continue to invest," Lyhykäinen says.
More information about company and its products (in Finnish): www.hahle.fi