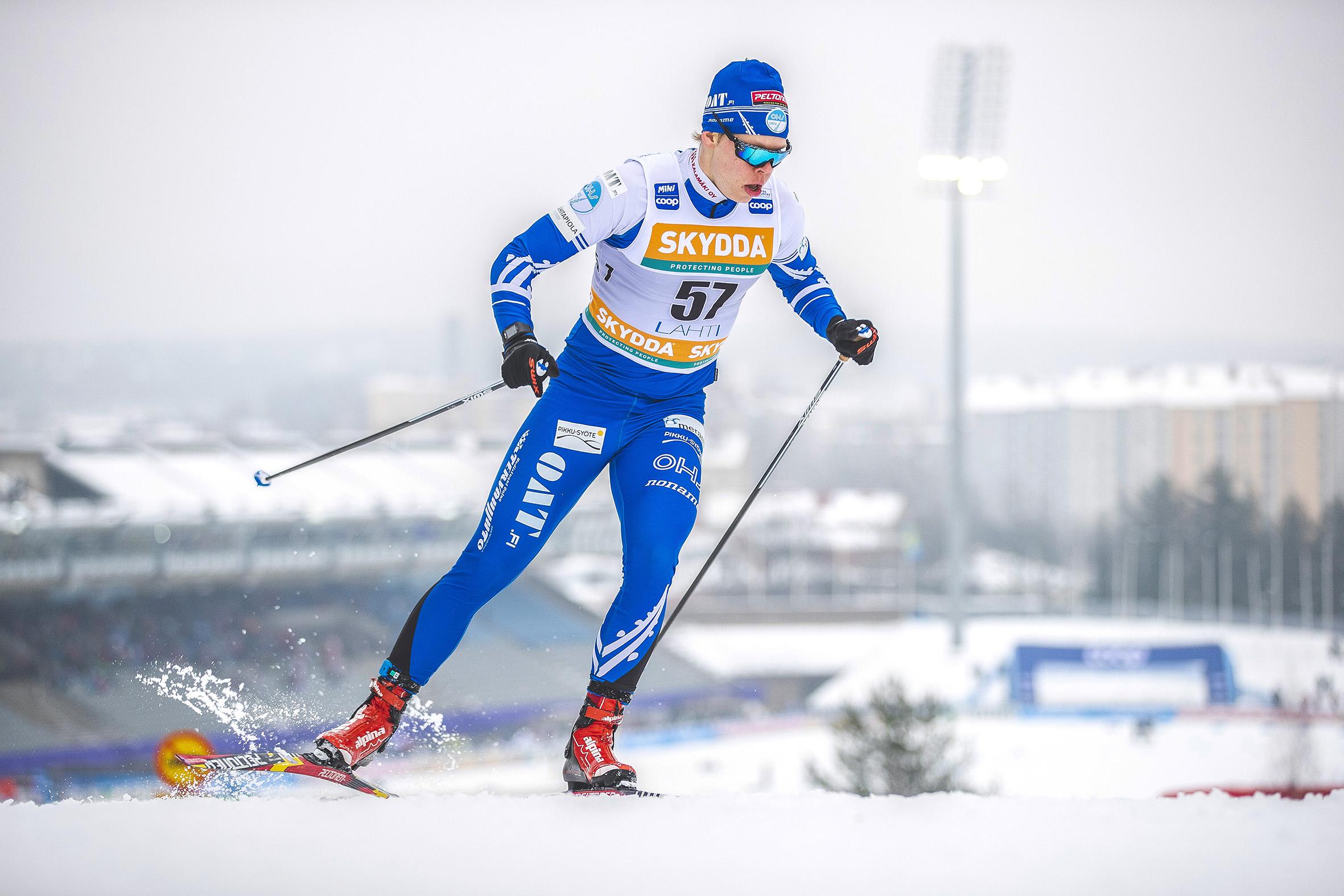 Peltonen Oy, Finland
Peltonen skis have a long and famous history.
Peltonen was started by Toivo Peltonen, a promising young skier, in 1945 in Hartola, southern Finland. Company has grown from a one-man shop to an international ski brand with 50 employees.
Despite the increase in robotics and automation, the ski still has a strong craftsmanship. The ski goes into production through several pairs of eyes and hands before it is ready to be delivered to the customer. Today, new light and strong materials are used to make skis, such as honeycomb, fiberglass, carbon fiber, etc. In addition to these new materials, wood also plays an important role in the manufacturing process. The sale of the actual wooden-framed ski has strongly shifted in recent years to honeycomb-structured skis, where the sides of ski have been reinforced with Koskisen oy's thin veneer plywood, which come in fixed dimensions from the Hirvensalmi factory.
As an interesting detail, factory manager Jarmo Pilli says that Koskisen will produce plywood in Hirvensalmi and laminates comes from Exel, Mäntyharju, so the South Savo materials will be combined in Heinola into one product, which will be delivered into 22 countries around the world in addition to Finland.
We are precise about delivery times and quality, because if any raw material is missing, then the whole production process stops. With Koskisen, deliveries have worked well and additional orders will arrive at short notice, if necessary.
Today's skiing is characterized by ease. The so-called Skis, where the grip made of Mohair wool takes care of the grip lubrication of the skis, and spray-based waxes make the skis glide in any weather. The threshold to go skiing has been made as easy and low as possible. Therefore, more and more people have found skiing a comfortable and relaxing way to move in snowy weather. Although new innovations have entered the market, wooden-frame skis are still being manufactured, although the focus is now on forest and wilderness skiing. Sales of these skis have also increased in recent years. There are a lot of people who want to go on their own trails and these skis, which are a maximum of 270cm long and 70mm wide, carry excellent on a soft surface. The sawn timber for wooden-frame skis then arrives at our factory, dried and preformed from the Koskinen Järvelä sawmill.
Finally, Pilli states that we are not worried about the popularity of skiing, but 30cm of white snow is needed for the trade to take place.