Koskisen Kore offers ready-made solutions for van interiors. The product range comprises of pre-machined and ready-to-install van linings for different models and includes floors, wall panels and wheel-arch covers.
Kore's brand and visual identity were clarified during the summer. The Kore website was also updated to support the revamped brand. According to Mika Reini, director of the Kore business unit, the redesign brings the brand into the 2020's. The unit's operations now focus more clearly on four specific areas: the right solutions for customers, high-quality products, minimising waste and taking sustainability into account in all operations.
"In addition to the above, customer focus and an easy purchasing experience are also basic tenets of the new brand and something we strive to emphasise in all our communications," says Reini.
New website to support sales
The revamped website brings greater visibility to the Kore product family and enables additional sales. The website communicates with the customer portal, which makes purchasing easier and faster for logged-in users. The order-delivery chain is also faster as the time it used to take to process orders can now be used for sales support and customer service.
"Our website is now a 24/7 service channel and our comprehensive and expert distributor network serves as additional reinforcement." adds Reini.
Social media as another sales channel
The Kore brand is being systematically promoted in social media channels. The Kore van linings accounts on Instagram, Facebook and LinkedIn bring visibility to the brand in addition to being a sales tool. "It is important that we have a strong presence in social media," says Reini.
Attaining growth from a strong foundation
Reini has worked at Koskisen for 16 years, several of which as part of the Kore unit. In his new position as unit director he considers developing Kore's business and personnel, as well as increasing the value added by processing, as the most important objectives. Reini has high hopes and expectations of his team. In his view, it's about pulling together.
"Kore offers everyone interesting challenges. Success requires a high level of motivation and dedication from everyone. My biggest expectation is to make a strong brand even stronger," he says.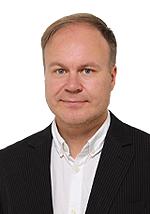 This year IATF (International Automotive Task Force) certification is being sought to reinforce the Kore brand and product quality. IATF 16949 is a quality management standard developed by the world's leading automotive manufacturers. It supplements the ISO 9001 standard and is applied worldwide in supply chains, for instance in the engineering and manufacture of cars and car parts, components and systems.
"There have been a lot of changes lately the aim of which has been to support the growth strategy, improve the work flow and enhance profitability. In the Kore unit we have clear growth targets for the coming years and we have achieved growth this and last year. We have a strong sales team and highly professional staff in both Poland and Finland to support us in these goals," Reini sums up.
Learn more about our Kore products and services as well as the new, easier way to buy products at kore.koskisen.com.