Kauhajoki-based wholesale and retail company Levyvirta Oy, which specialises in wood- and fibre-based boards and panels, has included Koskisen's KoskiTherm underfloor-heating panels in its range of distribution warehouse products. "KoskiTherm is a very popular special chipboard product, and Levyvirta plays an important role in small-scale distribution, where we lack the resources. This co-operation allows us to quickly supply this special product to our customers throughout Finland," says Key Account Manager Linda Ratu from Koskisen.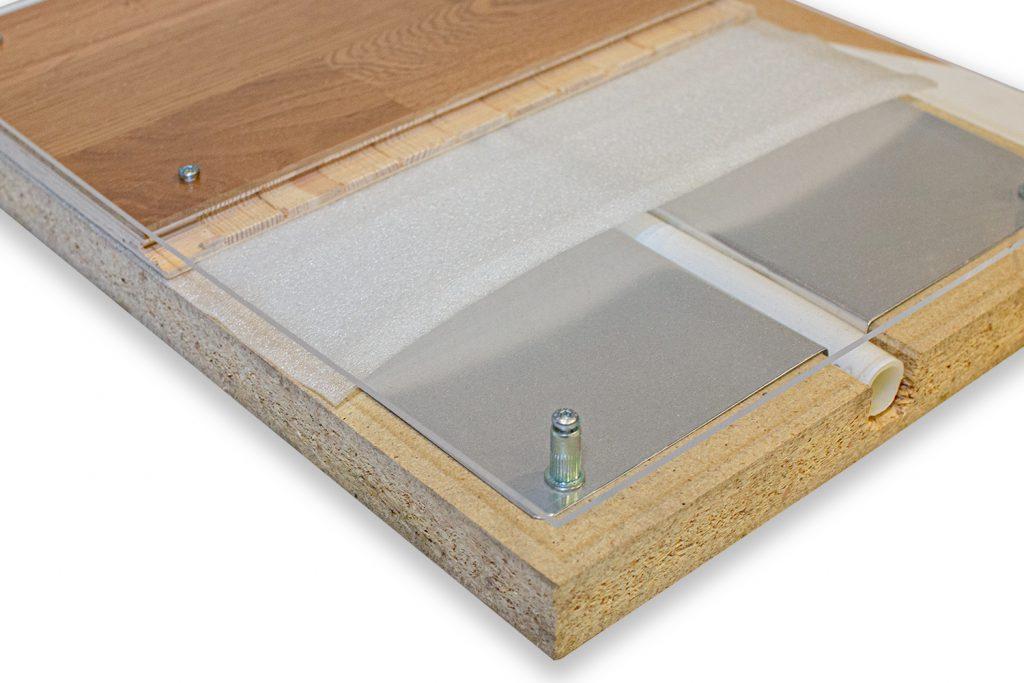 Handy board cuts installation time in half
"From the customer's perspective, the advantages of KoskiTherm are that it is easy and convenient to use. Making a floor from the material is incredibly easy, clean, fast and cost-effective," says Levyvirta's Minna Petäjävirta.

The KoskiTherm system can be used for water-circulating underfloor heating in timber flooring. The system is based on underfloor-heating panels that are made of chipboard and which are equipped with grooves to accommodate heat-conducting plates and floor-heating pipes. The pre-grooved panels are quick and easy to install, and in the best-case scenario can even halve the installation time, since the pipe installation can be started immediately, and there is no need to wait for floor castings to dry. Heat-conducting plates make the installation of the pipes easier and guarantee even heat distribution throughout the floor.
Availability and co-operation key
Ratu says the distribution channel is a critical factor for availability. "Thanks to the co-operation, we are able to serve customers all around Finland and distribute this product. Our goal is to offer our customers more extensive service," she says.
"KoskiTherm customers receive flexible, good and fast service from Levyvirta," she says, adding that this also characterises the spirit between the two companies. "Our co-operation with Levyvirta has been seamless. We have had good team spirit right from the start. We communicate well, which is of course important."
Petäjävirta agrees: "Co-operating with Koskisen is easy. We are both family companies, which is a value in itself. The people at Koskisen are always easy to approach and the organisation is the right size. It is people who are carrying out this work on both ends, so it's important that we are on the same page."
"Promoting this type of operation together is really great. Having routines in a single location and being able to focus on our respective core competencies is the smart way to go," Petäjävirta sums up.